Barry Keoghan As Joker: Actor Talks About How He Played The Iconic Villain
Marvel's Eternals star discusses how he prepared for playing the well-known Batman villain, The Joker.
After the new Batman movie was shown this year, fans have been looking forward to more of Barry Keoghan as Joker. Keoghan first made his cameo appearance as Joker in one of the deleted scenes of Matt Reeves' The Batman. 
The actor is one of Ireland's most sought-of actors. He has starred in Yorgos Lanthimos' The Killing of a Sacred Deer and David Lowery's The Green Knight. Prior to the cameo of Barry Keoghan as Joker, he starred in Marvel's Eternals as Druig.
After the success of The Batman, fans are excited to see Barry Keoghan as Joker in the upcoming sequel. There were no other appearances of Keoghan in the film except when he was confined in Arkham Asylum, but it already left a great impression among viewers. 
What makes Barry Keoghan as Joker different from other versions?
In his interview with The New York Times, the actor admitted that he had some apprehensions when thinking about Barry Keoghan as Joker:
"It was intimidating, But if you stay true to yourself, that in itself is new. I know that sounds pretty lame, but I'm a big believer that if I'm myself, whatever I do is going to be completely fresh and unique. I already have a backstory that I've created in case it does happen — a totally fresh way of playing him."
Playing the iconic villain is still a daunting task for any talented actor, even in this generation, because of the predecessors who once played it. Barry Keoghan is the seventh actor to play the clown antagonist. The pressure and apprehension he feels are, indeed, very understandable. Joaquin Phoenix's 2019 Joker movie, and of course, the very talented and legendary portrayal of Heath Ledger in The Dark Knight, still serve as benchmarks for the new actors performing this enigmatic character. 
Fans want to see Barry Keoghan as Joker in this roster of great actors who portrayed the iconic role. His version of Joker has this edginess and a blood-curdling laugh. And it'll be great to see him again in the upcoming The Batman sequel.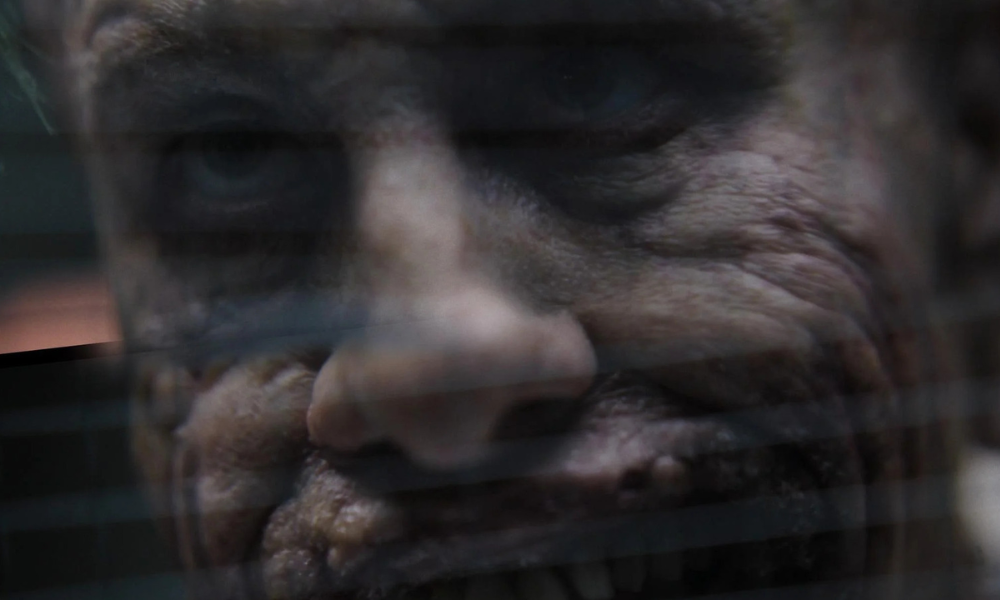 Image: Warner Bros. Pictures
Will Keoghan return in The Batman 2?
There has yet to be any news about whether Barry Keoghan as Joker would appear in The Batman 2 movie in 2025. Hopefully, he comes back with more scenes compared to the previous movie. 
In his cameo, Keoghan's Joker is locked up in Arkham Asylum. Whether The Batman 2 will build upon this and introduce more Batman villains is still a question for everyone.
However, fans can certainly look forward to how the new movie will give a new perspective to Barry Keoghan as Joker. The previous adaptations already shaped the character's background story. Giving it more depth and mystery would be the next adaptations' challenge and mission.
Meanwhile, The Batman 2 will still be top-billed by Robert Pattinson as the Dark Knight. Director Matt Reeves will still be in charge of the new movie. During the Warner Brothers CinemaCon panel, Reeves said that he is "excited to jump back into this world." We expect more details about The Batman sequel and Keoghan's return in the future CinemaCon. 
As for Barry Keoghan as Joker, this is what Reeves has to say in an interview with IGN:
"The scene is not meant to be there to say, like, 'Oh, there's an easter egg, the next movie is X.'. Like, I don't know that the Joker would be in the next movie, but I can tell you is that here's what you're seeing is an early days version of the character, and trouble, as always, is brewing in Gotham."
While we eagerly await the Batman movie next year with Barry Keoghan as Joker, catch The Batman 2022 adaptation streaming on HBO Max.
Paul is many things. He's a fan of anime, superheroes, and everything in between. He dedicates his downtime to annoying the heck out of his cats and dog.
Leave a comment