Avengers Cameo In Deadpool 3: Marvel Creator Shares Hope
Deadpool 3 is now in production to include this anti-hero in the Marvel universe, and according to his creator Rob Liefeld, we could see some Avengers cameos in this film. That has brought great expectations for Deadpool's interactions with other characters like Ant-Man, Thor, or The Hulk.
Liefeld thinks the character should keep being a prankster who pokes fun at all the heroes. That's a goal Marvel should keep in mind to please Deadpool fans. That way, it would manage to keep the context of both the character and the previous two films.
Rob Liefeld Talks Avengers Cameos in Deadpool 3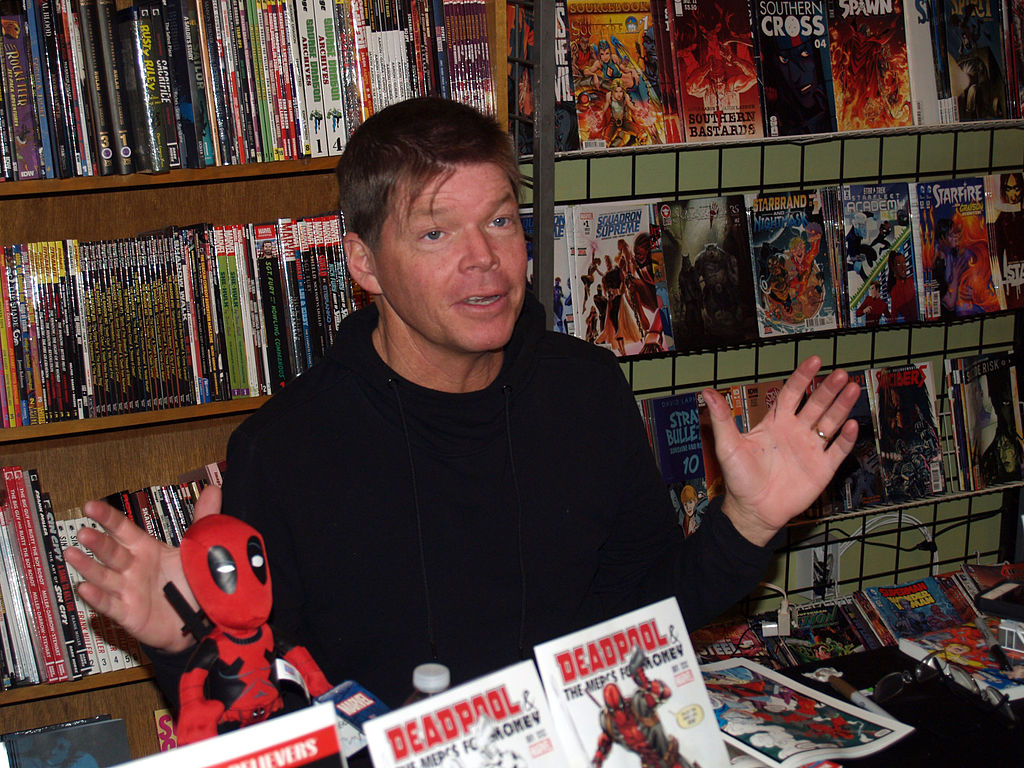 Luigi Novi, CC BY 3.0, via Wikimedia Commons
Deadpool's creator Rob Liefeld had an interview with ComicBook.com during the San Diego Comic-Con. He said he would like a cameo between Deadpool and some of the Avengers, such as Thor, Ant-Man and Hulk. He noted that fans would enjoy the banter that could ensue between these characters. Liefeld commented,
"I will have my picket line. I will have my single picket line of one, okay, don't tease me with number 2. Don't take me to Valhalla and then drop me off. Okay, look, we both know Deadpool 3, he's going to interact with uh, the crew, you know, I mean, I get excited at the prospect of him hanging out with Hemsworth and or, uh, you know Ant-Man, Mr. Paul Rudd. I mean, those are great matchups."
The Deadpool creator also commented on whether the Hulk should appear in his character's third film. He feels that Marvel has underestimated the green giant, and they have wasted a lot of potential. Rob Liefeld stressed that it would be funny to see a similar scene to the Loki Vs Hulk scene in The Avengers in Deadpool 3.
Part of Liefeld's comments on the matter were
"I personally would love to see him and the Hulk in a buddy movie because I think Hulk was undeserved. People forget what a mic drop he was in The Avengers. Let's rag doll Deadpool the way he did Loki, you know what I mean? So I know they have great things planned. He's definitely going to interact with the Marvel universe because that's the default go to move, but how do you know bring Zazi and Josh back? Because fans love them."
Introducing Deadpool To The MCU
The question on everyone's mind so far is this, who will Wade Wilson screw over once he enters the MCU officially. The first option that comes to mind is Thor, considering his character has taken a more comedic direction. Another matchup that could take place to make us laugh is with Paul Rudd's Ant-Man. Ant-Man is another prankster who has developed in comedy-style movies in the MCU. Perhaps he and Deadpool can team up to create a sea of action and jokes that would please the crowds.
Image via 20th Century Fox
Rob Liefeld also thinks Deadpool should fight against Marvel's superhero Hulk since the Hulk hasn't had a good fight in a while. He probably won't have the initiative to whip Wade Wilson, as Mark Ruffalo's version of Hulk has a little less strength due to a lack of anger, but he has all of Bruce Banner's intelligence.
An additional option is to group Deadpool with Miss Marvel in the UCM. Wilson always jokes about the powers of young mutants in Colossus' care in the previous two films. Having Miss Marvel confirmed as the MCU's first mutant, she could probably meet Deadpool as he jokes and teases the rest of the X-Men.
Image via Marvel Comics
Rob Liefeld also wants the X-Force to appear in Deadpool 3 along with Domino, the mutant who always attracts good luck, and Cable, opening the window to a Teams confrontation. For example, Ant-Man and The Wasp fighting the X-Force.
Deadpool 3 is currently in production, and we will have to wait for what information is leaked or published about it. Whether it's a brief appearance or an extended battle with some MCU characters, it would be a great welcome touch for Deadpool.
Featured Image via Marvel Pictures
Leave a comment