Avengers Bring Back Brings Nothing New
So, a few days ago, geeks everywhere freaked out with excitement after Marvel Entertainment CEO announced an extended cut of Avengers: Endgame coming to theaters right in time for Spider-Man Far From Home. And then came the official announcement for "Avengers Bring Back."
Avengers Bring Back Is Not a New Cut
Yeah, it went from Extended cut to "with a new scene" to "will include an unfinished deleted scene after the movie." And one of the Russo's will introduce the movie we've all seen like three times already. So, if you really want to see the deleted scene…cool, Avengers Bring Back is the place you can do it. Or you can wait for the home release in August.
More Spider-Man…Trailer
Along with the special introduction and unfinished deleted scenes, Avengers Bring Back audiences will get an extended first look of Spider-Man: Far From Home. As if we needed more reasons to watch that movie most of us have already bought tickets to anyway.
Okay, the Poster Is Cool
Theaters participating in the Avengers Bring Back "event" will also have an exclusive poster, featuring the Iron Man Gauntlet and the heartbreaking "I Love You 3000." Is it worth the ticket price? That's for you to decide.
Not Quite the Biggest Thing Ever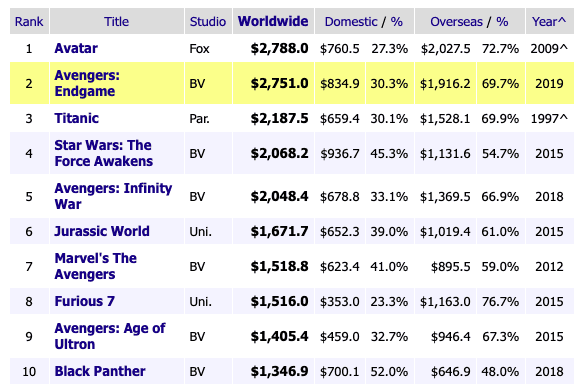 We get it, Marvel. You really want to dethrone Avatar and you are soooo close to doing it. Just look at the top ten right now. Half of them are Marvel movies, including all four Avengers movies. Avengers Bring Back is supposed to convince us to spend, collectively, another $37 million.
A Wasted Opportunity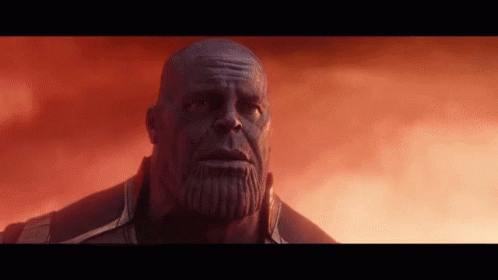 Avatar did go back to cinemas, with an actual extended edition. There are very few fans who wouldn't want more. Just look at The Lord of the Rings and The Hobbit trilogies. Ask a fan of the Middle-Earth saga and they'll tell you the theatricals don't exist. The four-hour Return of the King is the only one that matters. We know that the Russo Brothers cut everything that wasn't part of the "A-Plot"—which means a lot of subplots were left on the cutting room floor.
Fans would love a four-hour Endgame. More time with Iron Man and Captain America? Sure, give us more reasons to cry. And we'd love to see it in theaters. But instead of bringing it back for Christmas for a limited run, like Once Upon A Deadpool did (which did offer a new experience), Avengers Bring Back is just a haphazard marketing ploy. Even waiting until August, and offering a little more extras (maybe footage from the San Diego comic con or Disney Expo panels?) would be better than this announcement.
You have our money, Marvel. I've already got my Spider-Man: Far From Home tickets and pre-ordered Avengers: Endgame. I would have been happy to spend even more money…if you gave me a reason why.
Roman Colombo finished his MFA in 2010 and now teaches writing and graphic novel literature at various Philadelphia colleges. His first novel, Trading Saints for Sinners, was published in 2014. He's currently working on his next novel and hoping to find an agent soon.
Leave a comment