Antonio Banderas Talks About His Return As El Zorro In New Movie
Actor Antonio Banderas made a statement about his new movie as the character of El Zorro. The actor took the baton of this character in the 90s when he received the baton from Diego de la Vega, played by Anthony Hopkins. This movie had a sequel in 2005, which would have put an end to the character.
Recently, the idea of a reboot of the character was discussed, an idea that Banderas liked. Due to the relevance and popularity of the character, which never goes out of style. Retro movies are currently trending; an example is Top Gun: Maverick. Due to these reasons, a Zorro production could appeal to audiences.
However, Banderas' return for a new Zorro movie is subject to conditions. For the actor to return to play Alejandro De La Vega, his participation would be different from what people expect to happen but is necessary for the character's evolution. 
Antonio Banderas Tells His Conditions To Return To A New Zorro Movie
Image: Sony Pictures
Banderas had an interview recently and was asked about his return to the role in a new Zorro movie. He commented that he would like to return to the character, not to star in the production, but to pass the baton. He stated that a younger person should play the role of effective renewal.
In the statements, Banderas said the following: "Yes, I would, I would consider that possibility, why not? …If they called me to do Zorro, I would do what Anthony Hopkins did for me, which is to pass the torch".
Banderas is clear that his time as the character is over because of his age. The actor believes that the new contender should be a young man who matches the qualities of the character. In general, El Zorro is an agile, young character, qualities that an actor like Antonio Banderas could not effectively represent in a new film. Antonio Banderas has said he would like Tom Holland to take over the role of 'El Zorro' in a future remake. He stated, "I did Uncharted with him and he's so energetic and fun and he's got this spark, too. Why not?".
Image via Sony Pictures Releasing.
This opens up several options for a new production, either a reboot or a continuation of the series. If the previous story of El Zorro is revisited, Alejandro De La Vega's son, Joaquin, could be seen as his successor. This option is viable, considering that his son's attitude is very similar to that of his father.
Another option is that Banderas returns neither as Diego de La Vega nor as Alejandro but as Bernardo. This character would help the protagonist to develop his activities and facilitate his preparation and tricks to overcome his enemies. This option is more likely since a reboot is more rumored than a continuation. 
Would El Zorro Reboot Appeal to New Audiences?
Image: Sony Pictures
One question remains whether a series or new Zorro movie would be appealing these days. According to statistics, yes, it could be feasible due to the acceptance of older productions and the impact that the saga still has on television today.
Despite the time, many TV stations broadcast the original 1918 series because it still attracts audiences. Another example we saw with the releases of Top Gun: Maverick and the latest Jurassic World sequel. Despite having old characters and plots, Antonio Banderas could succeed with a new movie. We have seen examples with good impact in theaters, despite being old franchises.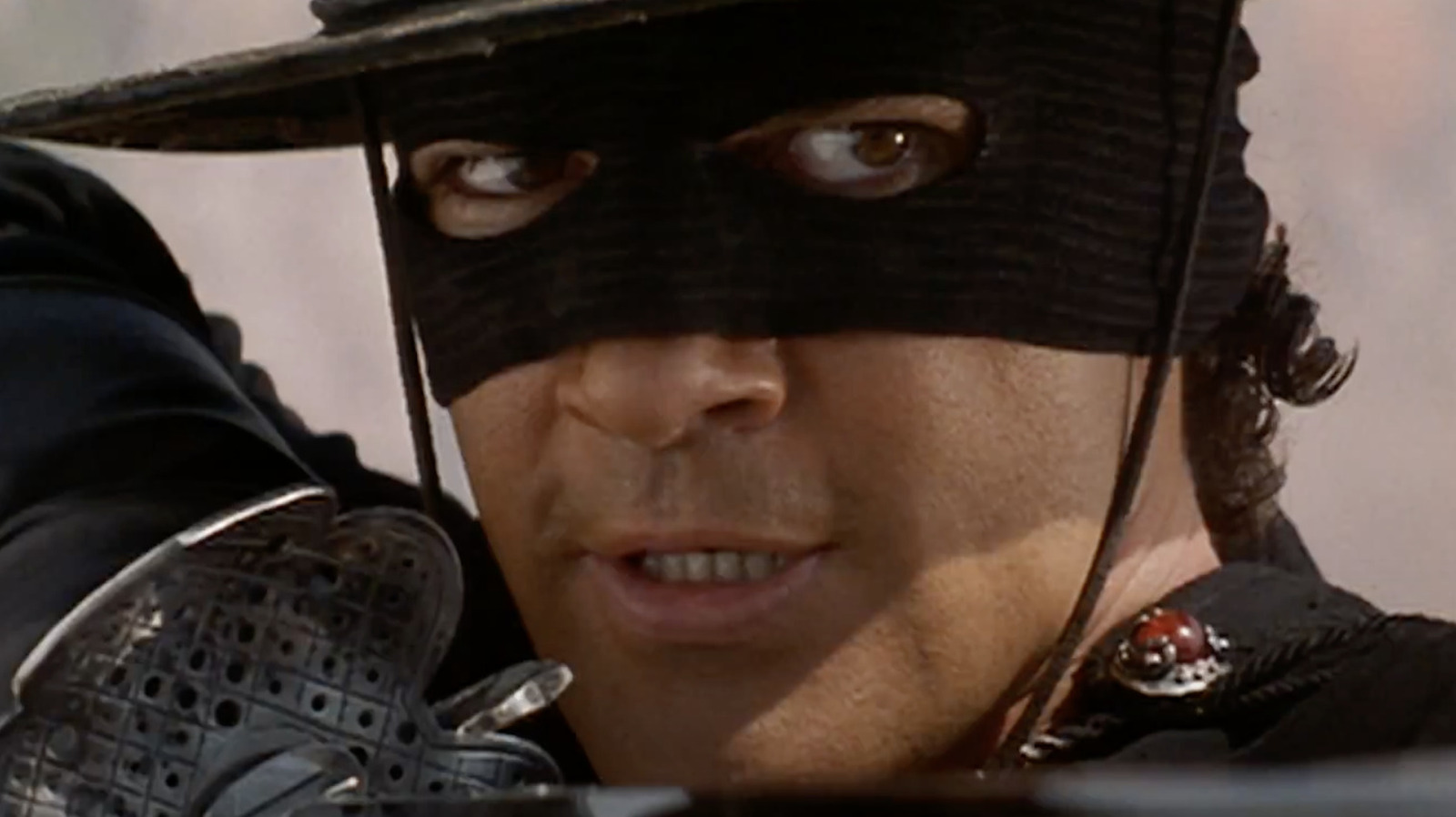 Image: Sony Pictures
The question is what plot they plan to develop for the character. If it is a reboot, you may see characters like Sgt. Garcia again, who provided a humorous touch to the show, which helped the show. Also, with the confrontations with Captain Monasterio that many enjoyed.
There are other options, such as placing new enemies for the masked hero. Who, with clever tricks, would save California once again. Another issue that is up in the air is the secret identity he will have. If it is the case of a reboot, the most logical is Diego De La Vega, the original Zorro. However, if so, who would play him.
If we go by his statements, Antonio Banderas is no longer an option for a new movie. Besides, if the production wants him to appear as the new hero's tutor, we will have to see how he will help him. As we mentioned before, the most logical choice would be Bernardo, the servant Sordo Mudo, although he could also play Alejandro De La Vega, Diego's father.  
Featured Image Via Sony Pictures 
I am a circus aerialist influenced by Dick Grayson and Spider-Man. Fortunate to write about the characters that inspired me. I also have a Bachelor's degree in Political Science and a Master's degree in International Trade.
Leave a comment