All Three Spider-Men In No Way Home Confirmed…Kind Of
We all know it's coming. With leaked images and a new, mind-blowing trailer, we know that all three Spider-Men (Tom Holland, Tobey Maguire, and Andrew Garfield) will appear in Spider-Man: No Way Home. Well, we can be 99% certain. We still haven't actually seen the older Spider-guys in any official capacity yet. Or have we? Some eagle-eyed viewers and listeners caught moments in the trailer and other marketing that can only mean one thing…
Yes, ALL THREE Spider-Men are In No Way Home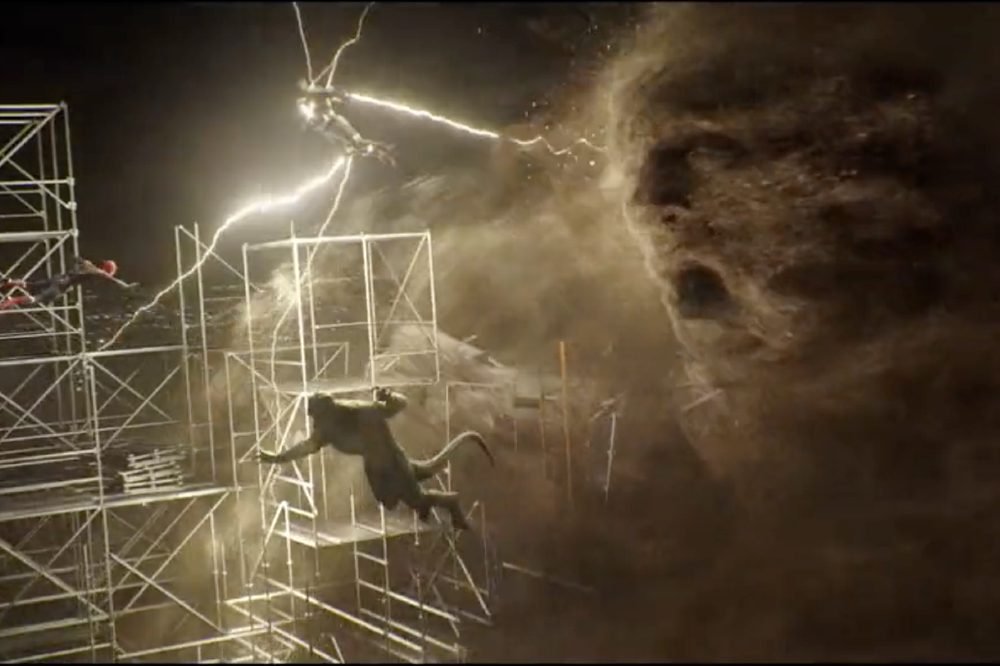 Image: Marvel Studios/Sony Pictures
The trailer was full of goodies, like the first look at Jamie Fox's new Electro (we'll get to that someday, too) and the black and gold costume. But it's what we don't see that is just as interesting. Specifically, what we don't see in what is clearly in the final battle: Spider-Man, Spidey, and the Webhead up against Electro, Sandman, and the Lizard. In the image above, we see where the US version of the trailer cuts off. However, the Brazilian trailer trims the scene a little less, and we get a clear image of something (digitally removed or not yet added) punching Lizard in the face: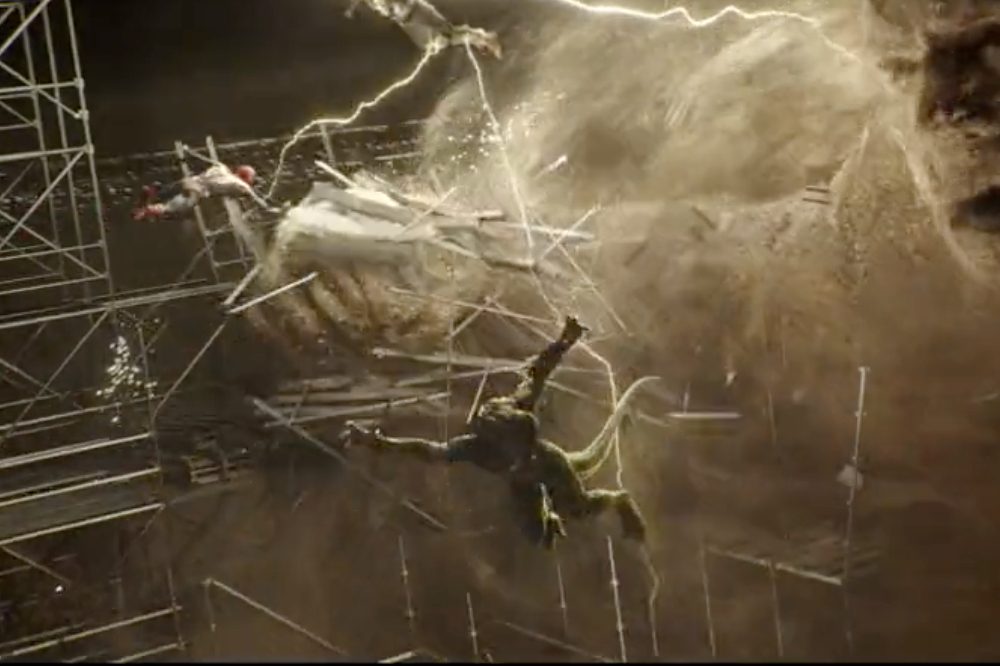 Image: Marvel Studios/Sony Pictures Brazil
It might look like he's reacting to Sandman demolishing the structure, but he's nowhere near the giant sand fist, and starts to turn before Sandman makes contact. So…someone is punching Lizard, and it's not Ned, MJ, or Doctor Strange.
Tom Holland Might Have, Yet Again, Accidentally Revealed Something Major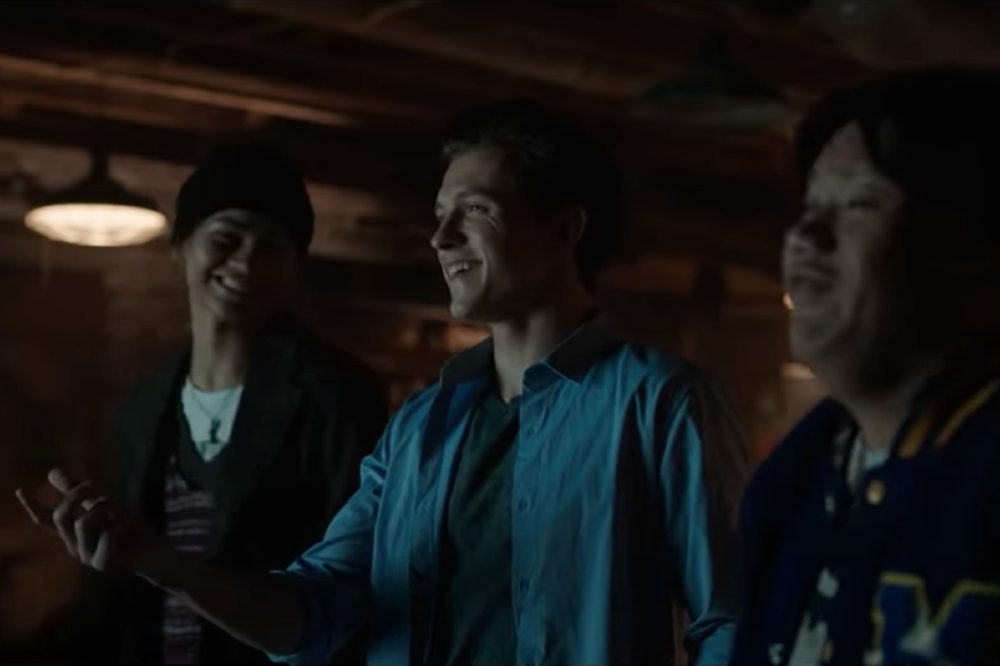 Image: Marvel Studios/Sony Pictures
Holland is notorious for leaking information. In fact, they even used this as part of the early marketing for No Way Home, having Tom "accidentally" reveal false titles. Granted, I really wanted to see a team-up between Spider-Man and ET in Spider-Man: Phone Home. I digress.
Ironically, it's his enthusiasm for the movies that gets him in trouble. During a Q&A after the trailer debut, Holland continually looked to Marvel handlers off-screen to ensure he didn't say anything that would reveal significant plot points. But when an audience member asks him, "If you can pick one scene from playing Peter Parker to reshoot and experience again, what would you choose?" Holland tries his best to contain his excitement but slowly unravels into giddiness. His answer is classic Holland…getting way too close to spoilers:
"I can't talk about it. There's one scene – well, there's two scenes in this film…well, there's three scenes. There's three scenes and I would do anything to go back and reshoot them. They're perfect and they don't need to be reshot. But the experience on the day of being there, sort of this true moment in cinematic history is about to come true, and we were there on the day making it happen. And it was crazy. I would love to tell you…but it was amazing."
What could possibly make more cinematic history than all three Spider-Men appearing in No Way Home?
Spider-Man: No Way Home debuts in theaters in the US on December 17, 2021. 
What do you think? Are you ready for this "moment in cinematic history," or should Holland fight this battle on his own?
featured images: Sony Pictures and Marvel Studios
Roman Colombo finished his MFA in 2010 and now teaches writing and graphic novel literature at various Philadelphia colleges. His first novel, Trading Saints for Sinners, was published in 2014. He's currently working on his next novel and hoping to find an agent soon.
Leave a comment