A Female Filmmaking Study Of 2020 Shows That Not Enough Progress Is Being Made
Diversity in Hollywood and the film industry as a whole has been an important topic of conversation, especially over the past few years. And while it may seem like work is being done and that people high up in the industry support change, none of it matters without proof of evolution. With popular female directors getting plenty of buzz in the news recently, it's easy to assume that we're at a turning point in history. But whether this reflects reality is an entirely new conversation. In the latest report about female filmmaking, led by The Celluloid Ceiling, findings show recent historic highs. But is an increase of single digits enough?
Change Amongst Women In Filmmaking Sounds Like It's Happening
There have been some pretty major wins for female filmmakers as of late. Greta Gerwig became the fifth woman ever to be nominated for Best Director at the Academy Awards for her stunning creation of Lady Bird in 2018. Rachel Morrison was the first woman ever nominated for a Best Cinematography Oscar for 2017's Mudbound. 2017's Wonder Woman, directed by Patty Jenkins, became the highest-grossing film by a solo female director, grossing more than $822 million worldwide.
These record-breaking women receive well-earned praise. They are breaking glass ceilings. They are speaking out about sexism in Hollywood and life in general. Though, in all honesty, it becomes exhausting having to read the tenth article about a female filmmaker achieving something great when it's the same filmmaker, the same movie, the same genre, or the same awards. Having one highly anticipated movie come out with a team of talented women behind it is great. But when ten more successful films made by men come out during the same period of time, we're tired of hearing that change is happening.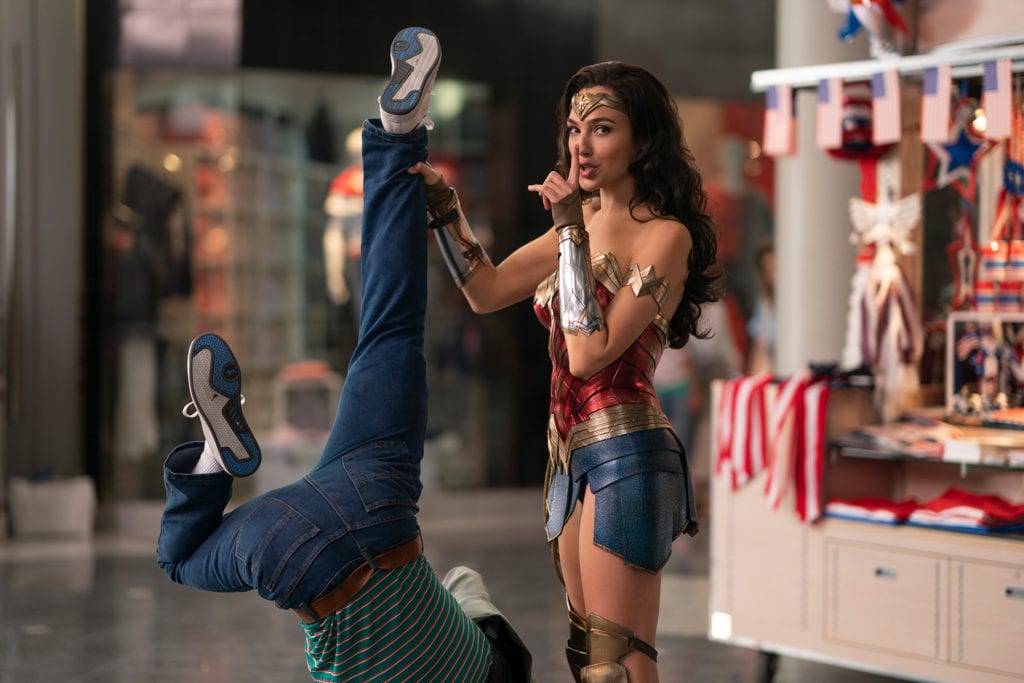 Wonder Woman 1984, dir. Patty Jenkins. Image via Warner Bros.
Changes In The World of Female Filmmaking Is Happening, But Much Too Slowly
The Celluloid Ceiling creates a series of regular reports at the Center for the Study of Women in Television and Film. Led by Martha M. Lauzen, Ph.D., these reports follow the employment of women in the industry. Their latest, The Celluloid Ceiling: Behind-the-Scenes Employment of Women on the Top U.S. Films of 2020, looks at the roles women played behind the most popular films of the past year.
This seven-page report gives great insight into what women are doing behind the camera and how often. It's especially interesting to see figures that showcase the changes that have occurred over the past five years, and even more so when looking at figures dating back to 1980. But when we say interesting, we mean downright disappointing.
Let's take a quick look at some of the key points found in this year's study about female filmmaking:
21% of all directors, writers, producers, executive producers, editors, and cinematographers of the top 100 grossing films are women, up only 1% from 2019.
16% of all directors on the top 100 grossing films are women, compared to 12% in 2019.
67% of the top 250 grossing films employed only 0 to 4 women.
5% of composers behind the top 250 grossing films are women.
Almost all categories show at least some changes behind made. This is especially true compared to earlier studies in 1980 when women directed only 1% of the top 100 films. The cinematography category has shown the least improvement, jumping from 1% to a still-embarrassing 3%.
Little Women, dir. Greta Gerwig. Image via Sony Pictures.
Why It Matters How Many Women Are In Filmmaking
Many of us have heard somebody refute these points' importance by suggesting that there are so few successful female-made films because women either don't make good movies or don't try to. Now, there's a lot to unpack when seeing that somebody has this point of view, and we don't have time to get into all of it. But the main takeaway is that Hollywood has, for far too long, been a boy's business.
Almost all major film studios in the U.S., including Paramount Pictures, Warner Bros., and Universal Pictures were founded in Hollywood. 1913 is when much of this Hollywood history began being made, with origins that date far before then. Little knowledge of history is required to know how few women worked before the 1960s, mostly due to societal expectations and great barriers to equality.
Thanks to the times, Hollywood began with overwhelmingly male involvement. Just take a look at Mank, the recent biographical drama about filmmaking in the 40s. Notice many women working behind the camera? That's because they rarely did, and not for lack of wanting.
So, here we are, more than a century after the debut of Hollywood. Nearly half of the labor force comprises women, yet not even a quarter of most Hollywood corners includes women. This appears to be one of many industries that have fallen behind in terms of gender equality, and it's represented in the stories that we see.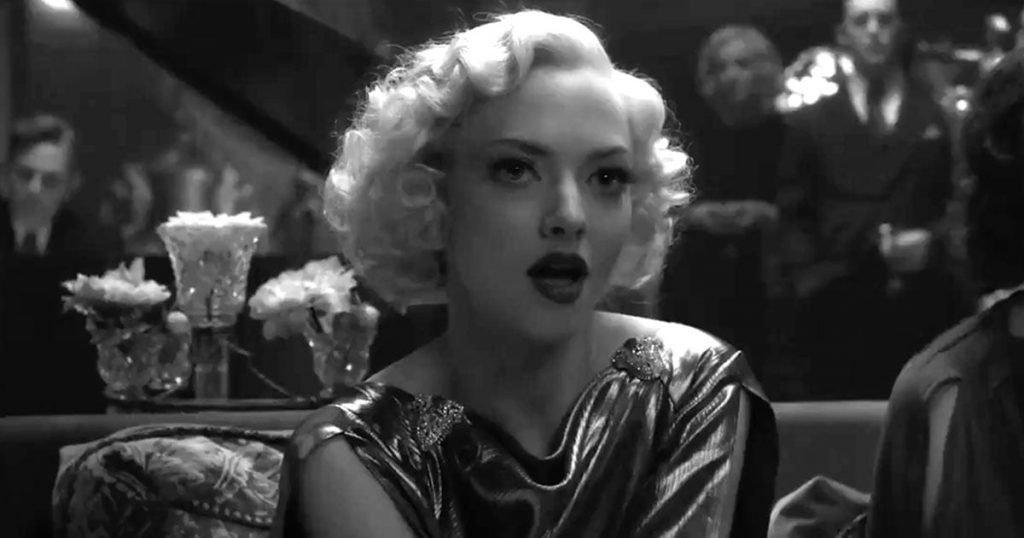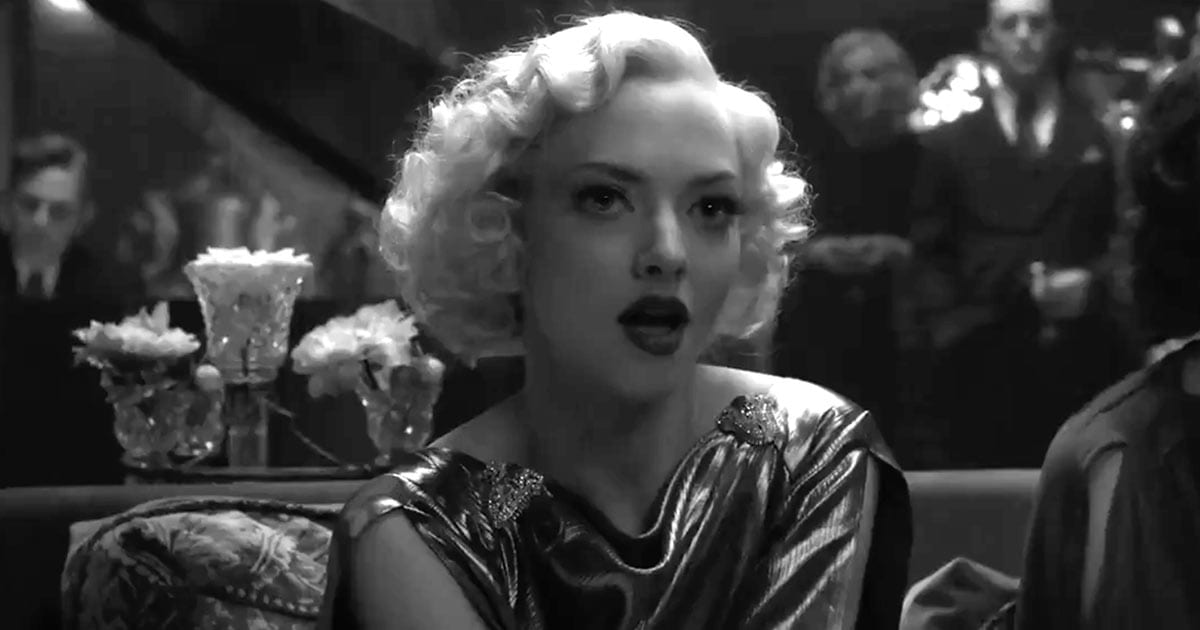 Image via Netflix.
Female Filmmaking Allows For More Perspectives
Almost every adult in North America watches movies. Films are everywhere and are often cited as a preferred method of artistic consumption. Movies also shape the way that we think. You can take a look at an earlier report that we published over here at Comic Years that discusses how crime shows directly influence our perception of the law and justice as a whole.
If we are constantly watching films made by men, we're missing out on the viewpoint of almost half of our population.  Men cannot tell accurate stories about women, simply because they do not come from a place that has experienced the ways of life that we do. There is a level of honesty that comes through in any director or filmmaker's work, and we haven't been watching honest portrayals.
An abundance of male-directed films allows women to be portrayed as stereotypes. Women are often pushed to the sidelines in many films, written off as the love interest, the manic pixie dream girl, the Mary Sue, or the badass sidekick who has little emotional depth beyond her impressive and visible skillset. And since so many people are watching movies where we're portrayed in this way, some of us might grow up to think that it's accurate.
Image via Disney+
The Future of Filmmaking Needs To Be More Diverse and Female
One of the more interesting and impressive statistics from The Celluloid Ceiling's report is that films with a female director often have a significantly higher percentage of women in other key roles than films with a male director. For example, films with a female director had writing staff that averaged 53%. Women are hiring women! This means that even the slightest increase in diversity in film means that more is coming. It's a slow process, but it's happening.
I know that I don't just speak for myself when I say that I don't want to look at The Celluloid Ceiling's report in 2040 to see female cinematographers still in the single digits or that other female filmmakers are still miles away from creating successful films at an equal rate when compared to male filmmakers.
Promising Young Woman, dir. Emerald Fennell. Image via Focus Features
Pushing For Change
I am only one of the millions of passionate film watchers around the world. As somebody who would like to write successful screenplays someday, I pay attention to the people behind the screens of the movies I watch. I attempt to actively watch more female-made films. And yet, in an analysis of all of the films I watched in 2020, only 23% were directed by women. I felt embarrassed about that number and vowed to try and get my 2021 number as close to 50% as possible. And, as it turns out, that's not as easy as it sounds.
When almost all of the films being put out have largely male filmmaking teams, it's not easy to find female-directed films. They aren't actively given to us. And when they are, it's like the studios are patting themselves on the back for promoting one.
Change needs to come from the top. We can't just have women hiring women. We need men to hire women, women to hire women, men and women to hire more diverse voices, including more BIPOC (Black, Indigenous, and People of Color) and LGBTQ voices.
Readers, we want you to join in on the conversation. What are your thoughts on gender diversity in Hollywood and the push towards more female filmmaking? And finally, what's your favorite film with some amazing female filmmakers behind the screen? Let us know in the comments or by tagging us on Twitter!
Featured image via Disney/Marvel Studios. Black Widow, dir. Cate Shortland.
Meghan Hale is the kind of movie lover that has a "must watch" that is a mile long... and growing. When she isn't talking about the latest film and television news she is writing one of her many in-process novels, screaming film trivia at anybody who will listen, and working as a mental health care professional. Follow her on Twitter @meghanrhale for some fun theories and live reactions to all things entertainment.
Leave a comment