A Bong Joon Ho Robert Pattinson Movie Is Coming From Warner Bros.
Award winning director Bong Joon Ho and Robert Pattinson are teaming up with Warner Bros. to bring fans an untitled new sci-fi film! Bong, who shot to stardom with Snowpiercer and Parasite, hasn't made a film since he swept the Academy Awards two years ago, but this new movie with Warner Bros. sounds like the director is back and ready to start creating again! Let's get into the Bong Joon Ho Robert Pattinson movie and how Bong Joon Ho and Mickey7 are related!
What Is The Untitled Sci-Fi Movie Going To Be About?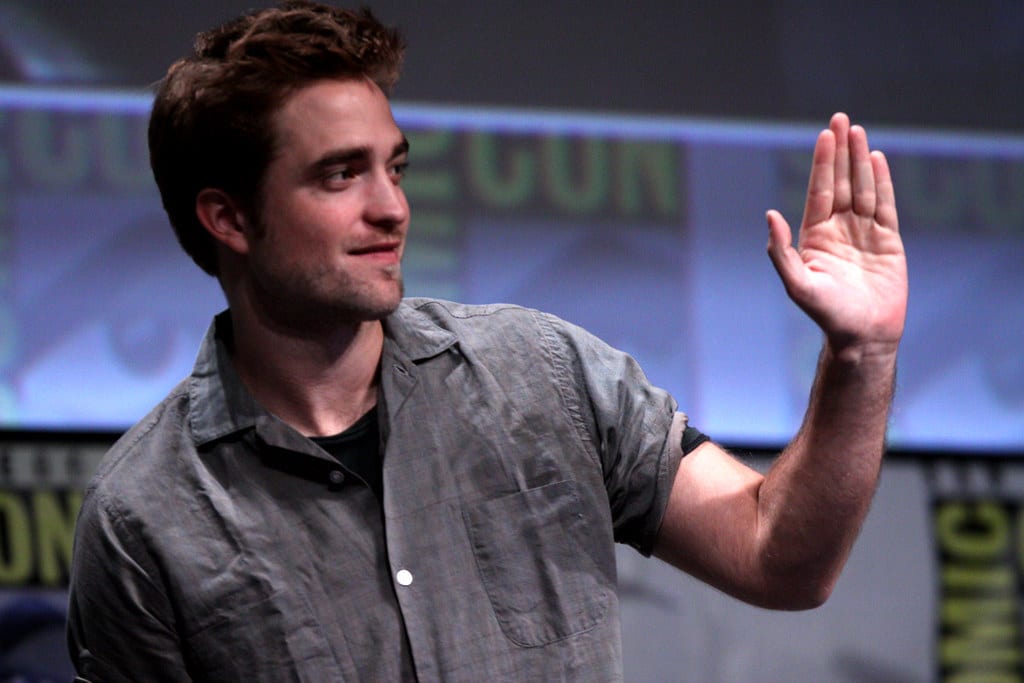 Image via Gage Skidmore
According to Deadline, this Bong Joon Ho Robert Pattinson movie is going to be based on a sci-fi novel titled Mickey7 by Edward Ashton. The book will be published this year by St. Martin, a Macmillan imprint, and follows Mickey7, an Expendable: a disposable employee on a human expedition sent to colonize the ice world Niflheim. Whenever there's a mission that's too dangerous—even suicidal—the crew turns to Mickey. After one iteration dies, a new body is regenerated with most of his memories intact. After six deaths, Mickey7 understands the terms of his deal and why it was the only colonial position unfilled when he took it. Mickey7 is described as Andy Wier's The Martian meets Blake Crouch's Dark Matter.
Bong first came across the Mickey7 manuscript at the end of 2021 and it immediately peaked his interest. He was loosely attached to it and met with several A-list actors in their 30s before the holiday break. Pattinson impressed both Bong and the movie's executives, and an offer was made to him right before the start of 2022. Even though the film will be based on Mickey7, sources say that Bong's version is likely to be different from the novel's. The director has worked with adaptations in the past (e.g. Snowpiercer, which was based on the graphic novel Le Transperceneige by Jacques Lob and Jean-Marc Rochette), and they haven't all followed the same plot.
This will be Bong's second deal with WarnerMedia. He previously signed on for an HBO limited series based on Parasite alongside Adam McKay. McKay stressed that this series will not be a remake of Bong Joon Ho's Oscar winner. He said, "It's an original series. It's in the same universe as the feature, but it's an original story that lives in that same world." Parasite made $263 million worldwide and won the Oscar for best picture, becoming the first non-English-language movie to win the award. Bong also won for best director and shared the prize for best original screenplay. Pattinson, who first appeared in the Harry Potter franchise as Cedric Diggory and later as the Twilight saga's Edward Cullen, most recently finished wrapping his role as Gotham's most famous Caped Crusader.
Bong will write and direct the untitled film and will produce via his Offscreen with Dooho Choi for Kate Street Picture Company and Dede Gardner and Jeremy Kleiner for Plan B. Peter Dodd will oversee for the studio.
There's no release date for this untitled Bong Joon Ho Robert Pattinson movie, but you can see Pattinson in The Batman on March 4.
Are you looking forward to Bong Joon Ho, Mickey7, and Warner Bros. teaming up? Will Robert Pattinson do justice to a film like this? Let us know in the comments below!
Featured image via Flickr/Republic of Korea
Leave a comment