Halo Infinite Season Two Battle Pass Will Let Players Earn Credits
If you're playing as much Halo Infinite as I am, then you're probably well into your level progression. Overall, some changes could really make this good multiplayer experience great. One of the biggest complaints players have is the lack of affordable items in the Shop. Things like helmets and armor can cost quite a bit – more than makes sense at least compared to other games. That said, 343 Industries is working towards making the Halo Infinite experience better for players. In my estimate, they actually give a Grunt about how players perceive their time with the game. That's why we'll soon see changes and be able to earn credits as part of the Halo Infinite Season Two Battle Pass. While that won't come until Spring 2022, it's a change many will be happy to see. Here's what we learned about the upcoming changes.
Season Two Battle Pass Let's Halo Infinite Players Earn Credits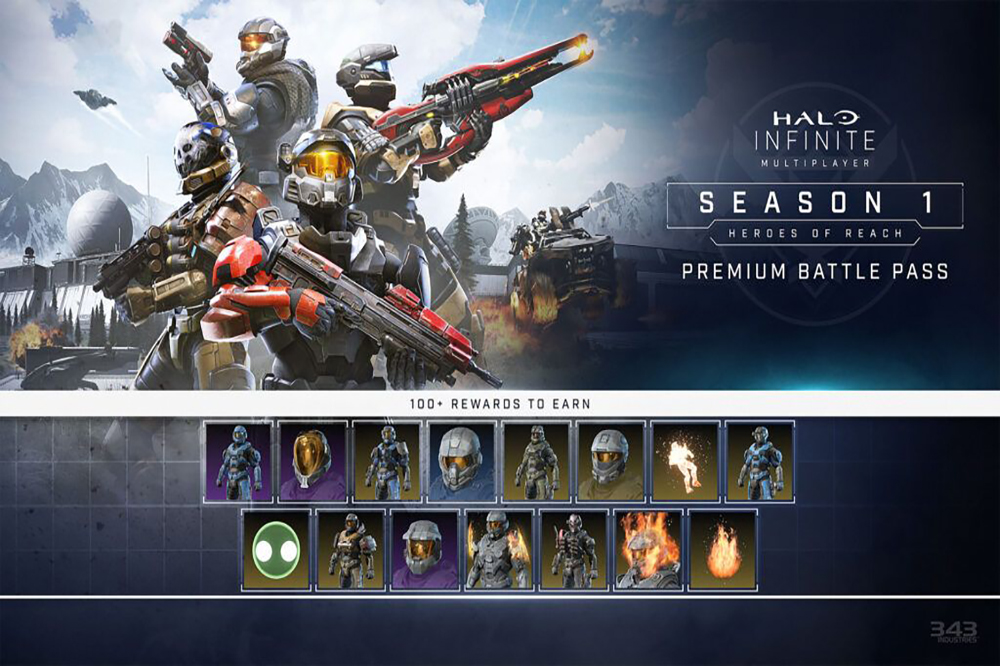 Image Credit: 343 Industries
Via Halo Waypoint, 343 Industries Head of Design Jerry Hook shared some delightful news for Halo Infinite players about the Season Two Battle Pass. We're not going to actually see this season launch until the Spring, but some are already looking ahead. One of the major flaws of Halo Infinite so far is the Battle Pass and progression system. I've played for hours and hours and even I feel frustrated with the way they've structured things. Most notably, the store that features purchasable items is wildly overpriced – even for microtransactions. There's a huge imbalance between what you earn by playing and how much you're asked to spend.
Hook took to the Halo Waypoint blog to explain that Credits will be earnable in Halo Infinite's next Battle Pass. If you're not familiar with credits, then it's probably because you haven't made too many in-game purchases in Infinite. Credits buy things like armors, add-ons, and consumables. Right now, the only way to get certain items is to buy them. Is 343 Industries allowed to do that? Of course they are. That said, the pricing model is a little out of wack. With players having the ability to earn credits, Halo Infinite becomes a bit more equitable in its cosmetics and consumables.
The majority of players can probably live without a single dollar going into Halo Infinite multiplayer. It's free to play, but there is a good bit of content included in the battle pass system. Overall, these microtransactions offer players an option to expand their experience. It's insane to me that it is going to take until May for this change to occur, but so it goes.
What Changes Players Want to See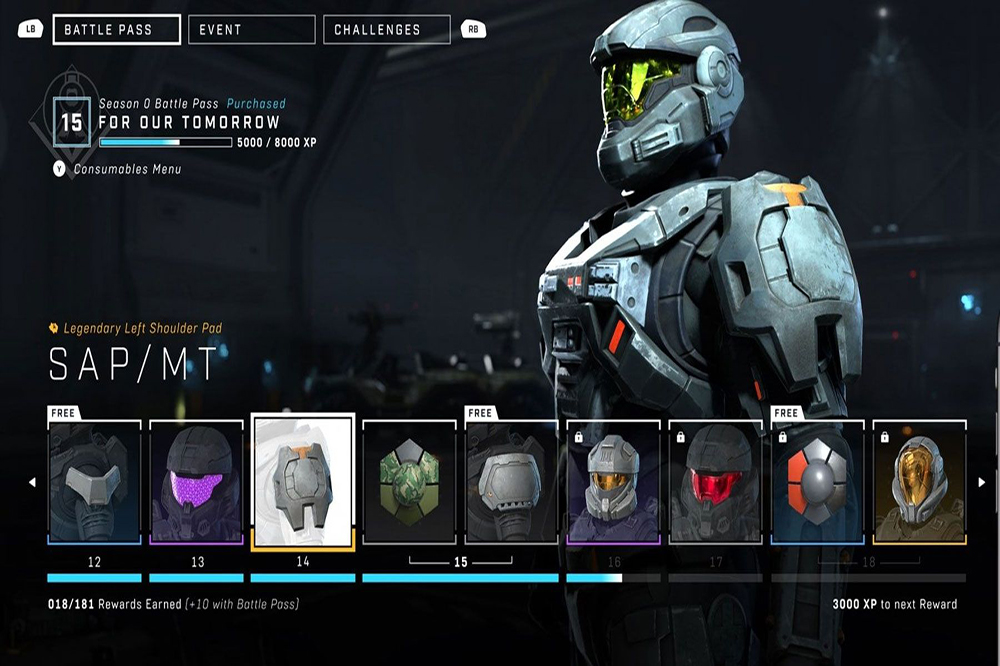 Image Credit: 343 Industries
On top of the ability to earn credits, players want other changes to the Halo Infinite battle pass and multiplayer experience too. The largest one still feels like its the experience points accumulation. For starters, you don't actually get more points for winning your match. That's a standard feature of many first person shooter multiplayer games. Secondly, lowering prices for purchased items is an ongoing process. If you want to see those prices drop, then you're already going to notice a difference. For awhile, it cost players quite a bit to get something as simple as a helmet. 343 Industries plans to continue working on this.
I think the time has finally come to talk maps as well. One of my top Halo Infinite multiplayer launch impressions was the lack of more maps. I understand the game simply launched and we can't expect dozens of options. That said, the maps in multiplayer far outweigh the more bland environments of the campaign. I want more of that, even just a map or two, added to the rotation. Additionally, the Big Team Battle matchmaking issues continue. 343 removed challenges related to BTB, but it's insane that still doesn't work. Oh, and can we get Forge and Co-Op while we're at it too?
If you're playing Halo Infinite, then let us know what you want to see now or in the Season Two Battle Pass. Thanks for reading Comic Years for all things gaming, comics, and pop culture.
Featured Image Credit: 343 Industries
Taylor is the Gaming Editor of Comic Years and a lifelong fan of video games. He holds two degrees in Political Communication and wrote a Master's Thesis on resistance movements, race, and the exploitation of college athletes. His wife and two Toy Australian Sheppards keep him sane.
Leave a comment