Xbox Games Showcase Recap – New Reveals And More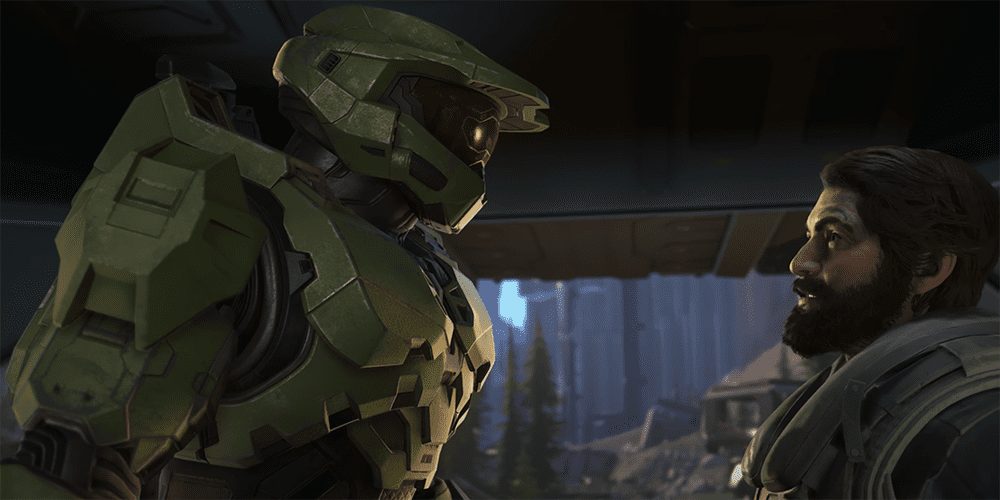 The time is finally here, and we're getting a better look at first-party Microsoft games. The next-gen rollout is still on schedule for this holiday season. That said, Xbox showed little of their own games before this event. Now, we have a better idea of what to expect from Microsoft's new collection of developers. The Xbox Games Showcase showed off games from 9 of 15 Xbox Game Studios outfits. If you're excited about the Xbox Series X, then you'll want to read this Xbox Games Showcase recap.
Xbox Games Showcase Recap – Full Rundown of New Titles
Nobody doubted that Halo Infinite would be the first reveal of the series. Halo has a long and exciting history, and this series is Microsoft's prize possession. From there, we saw titles and DLC from popular studios now under the Microsoft Games Studio wing. Here's what you missed from the event.
Halo Infinite Gameplay Reveal
In the gameplay video for Halo Infinite, we saw nearly 9 minutes of actual action from the game. There's a new grappling hook, there are familiar enemies, and a gorgeous look at Reach. The game is relatively open-world with a new map and refreshingly open UI. We'll get more info down the road, but the game is still set to release this holiday.
State of Decay 3 – Xbox Game Showcase Trailer
The trailer for State of Decay 3 wasn't a surprise, but very welcome. With gorgeous graphics and a fun and ominous trailer, a well-polished game could be killer for Microsoft. As an Xbox One owner, State of Decay 2 is my fourth most-played game of all time. I love the world and this looks to be a huge step up for the series.
Xbox Game Showcase Reveals for Forza and Everwild
We got a look at two new projects coming our way from top developers, Rare and Turn 10. The latter is working on a gorgeous-looking Forza Motorsport game. Meanwhile, Rare revealed their new fantasy-world game, Everwild, which is seen above. The game looks to be in keeping with their unique design style and should be a great addition to the Xbox Series X.
A Slew of New Games and DLC Optimized for Xbox Series X
The next sequence of titles revealed included new games and fun DLC to come. From Dontnods, we'll be getting a story-driven game called Tell Me Why. Like many story-driven games, this will release in chapters, starting with Chapter One on August 27th. Then, we got a look at a huge upgrade for Ori and the Will of the Wisps. The game will run with low latency and 120 frames per second on the Xbox Series X. Next, two things we knew were coming. A new DLC for The Outer Worlds is coming September 9th called Peril on Gorgon. Plus, Grounded, another Obsidian title, is coming July 28th for Xbox One. It will have Smart Delivery for Xbox Series X.
Before moving on, Obsidian also revealed a third title in development. The game, Avowed, is a first-person RPG. The game looks like a slightly more cartoonish version of The Elder Scrolls games. That's not a knock either; I think this could be a huge game for the developer and Xbox.
More Xbox Game Studios Reveals
The following developers showed off new titles for upcoming games. Interior/Night revealed their first game, As Dusk Falls. Next, Senua's Saga: Hellblade 2 revealed an Icelandic setting in developer Ninja Theory's reveal.
Next, Double Fine debuted Psychonauts 2 featuring a song and appearance from Jack Black. Odd, but not unwelcome. Lastly, Bungie is showing love for its original publisher-of-choice by moving Destiny 2 and all DLC to Xbox Game Pass. A brand new DLC releases November 10th.
Unexpected Reveals at the Game Event
These next few titles took me and many others by surprise. First, S.T.A.L.K.E.R. 2 is going to be a launch title for the Xbox Series X. The game did not knowingly have a sequel in the works, as far as I know. The trailer is up above.
Next, we saw Warhammer 40K DarkTide. The game is set to release in 2021. Seriously, don't sleep on the Warhammer games, even if you don't follow Dungeons and Dragons and other like-minded board games. Next, TETRIS EFFECT CONNECTED had a wonderful trailer, despite nobody really asking for this game to exist. It launches this holiday.
Next up, in what is certainly my least-favorite game title so far in all of next-gen reveals: The Gunk. The game trailer looked good and seems a bit like a space exploration game meets Super Mario Sunshine.
The Medium Renders Two Worlds at Once…For Real
Following that game whose name we won't mention in this house ever again is The Medium. This psychological thriller title renders two worlds at once. As you change your view back and forth, two entire game worlds exist at the same time. It looks incredible, and it's probably my favorite reveal outside of Halo and the grand finale (don't peek ahead, we're almost there friends).
New Genesis PSO 2 and CrossFire X Look Incredible
The Xbox Game Showcase seemingly ended with two great reveals. First, SEGA's New Genesis Phantasy Star Online 2 is a great reveal that surprised many. This series might need a "history of" post down the line for those who don't know about it. In short, PSO 2 launched in 2012, and many lost hope for a new title. Insetad, we're getting a brand new, revamped version of PSO2 with expanded content and better graphics. Sign me up.
Then, we saw CrossFire X, a game that looks like Call of Duty if those games didn't have terrible campaigns anymore. Seriously, this is like a good FPS campaign meets Crysis and I'm here for it. The gameplay and editing of the trailer really got me hyped. Surprisingly, I really want my hands on this one.
One More Thing…FABLE!
Did I yell "thank you" at my computer screen when this trailer started playing? You bet I did. The Fable series desperately needed to return, and the world looks fantastic. The humor and design of these games are incredible, and we're well overdue for a new adventure. Playground Games last launched a Fable game, Fable 3, ten years ago. For reference as to just how long I've waited for this. I took two days off to play Fable 3…during my sophomore year of high school. I promise you I'm not the only one who waited for this.
That's your Xbox Games Showcase recap. What did you like, and what let you down? If you have thoughts, then drop them in the comments. Thanks for reading Comic Years for all things gaming, comics, and pop culture.
Featured Image Credit: 343 Studios
Taylor is the Gaming Editor of Comic Years and a lifelong fan of video games. He holds two degrees in Political Communication and wrote a Master's Thesis on resistance movements, race, and the exploitation of college athletes. His wife and two Toy Australian Sheppards keep him sane.
Leave a comment