Xbox Game Pass November 2022 Adding Darktide And More!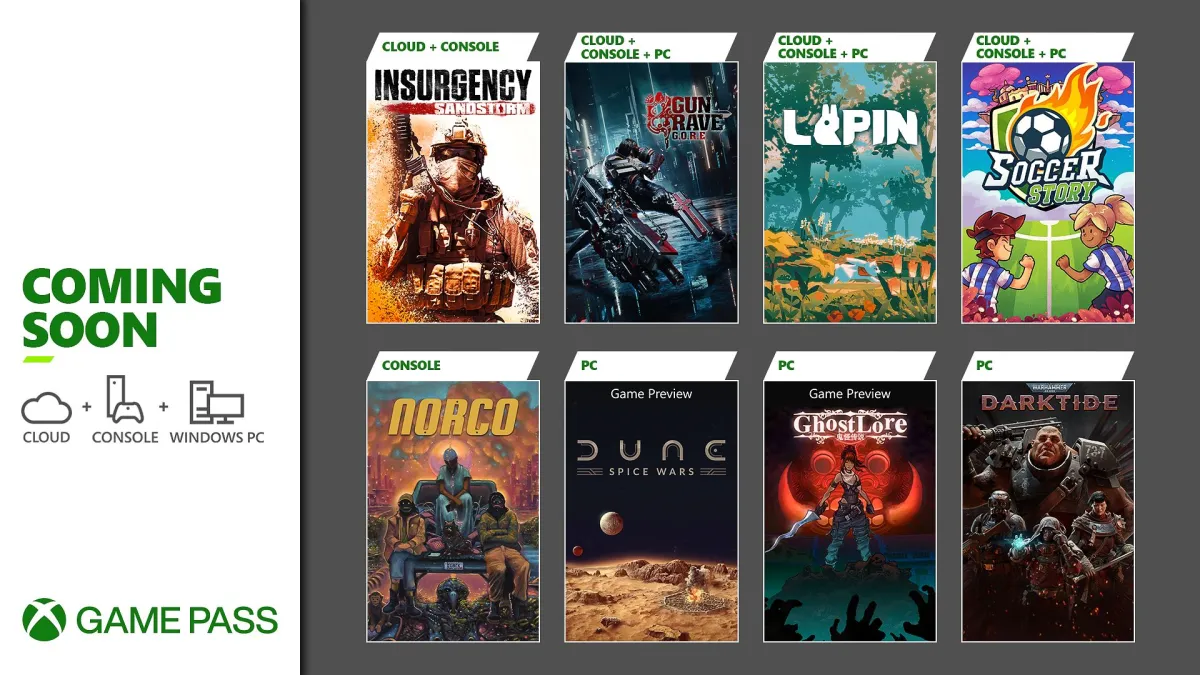 Xbox Game Pass in November 2022 packs quite a punch with a huge game selection. Last year, it exceeded $6,000 in game value. Now, it's looking to break that record even further. Xbox Game Pass in May added Alan Wake and Minecraft Dungeons.
In September, we saw Deathlopp and Assassin's Creed Odyssey. But, November promises to bring the largest entries of the year. At least, that's what it feels like for me. Several games here have been on my wishlist for a while.
Sure, Dune: Spice Wars is a fan favorite in the franchise. But, we can't ignore Warhammer 40,000: Darktide. I've been waiting for it since last year. Plus, Insurgency: Sandstorm is also coming near the end of the month.
So, you've got a lot to play here if you're a shooter fan. And, that's not everything. Of course, there's something for everyone here. The following games will be available for cloud, console, and PC. Not all of them are compatible with all platforms, though.
Don't worry, I'll make sure to point that out.
The games you'll be available to play right now
Right now, you have access to two games: Pentiment and Somerville. Both games are available for cloud, console, and PC.
On one hand, we have Pentiment. You play as Andreas Maler, embodying a journeyman artist from the 16th century. Players will have to catch up with the town of Tassing's scandals, including murder. You'll leave a mark with repercussions over 25 years in the game.
On the other hand, there's Somerville. There's less scandal in this game. Though, that doesn't mean you're in for a chill time. Somerville offers a Sci-Fi adventure centered around the repercussions of a huge conflict. Your goal is more personal this time. Players have to do whatever they can to heal their family.
More games coming a bit later to Xbox Game Pass in November 2022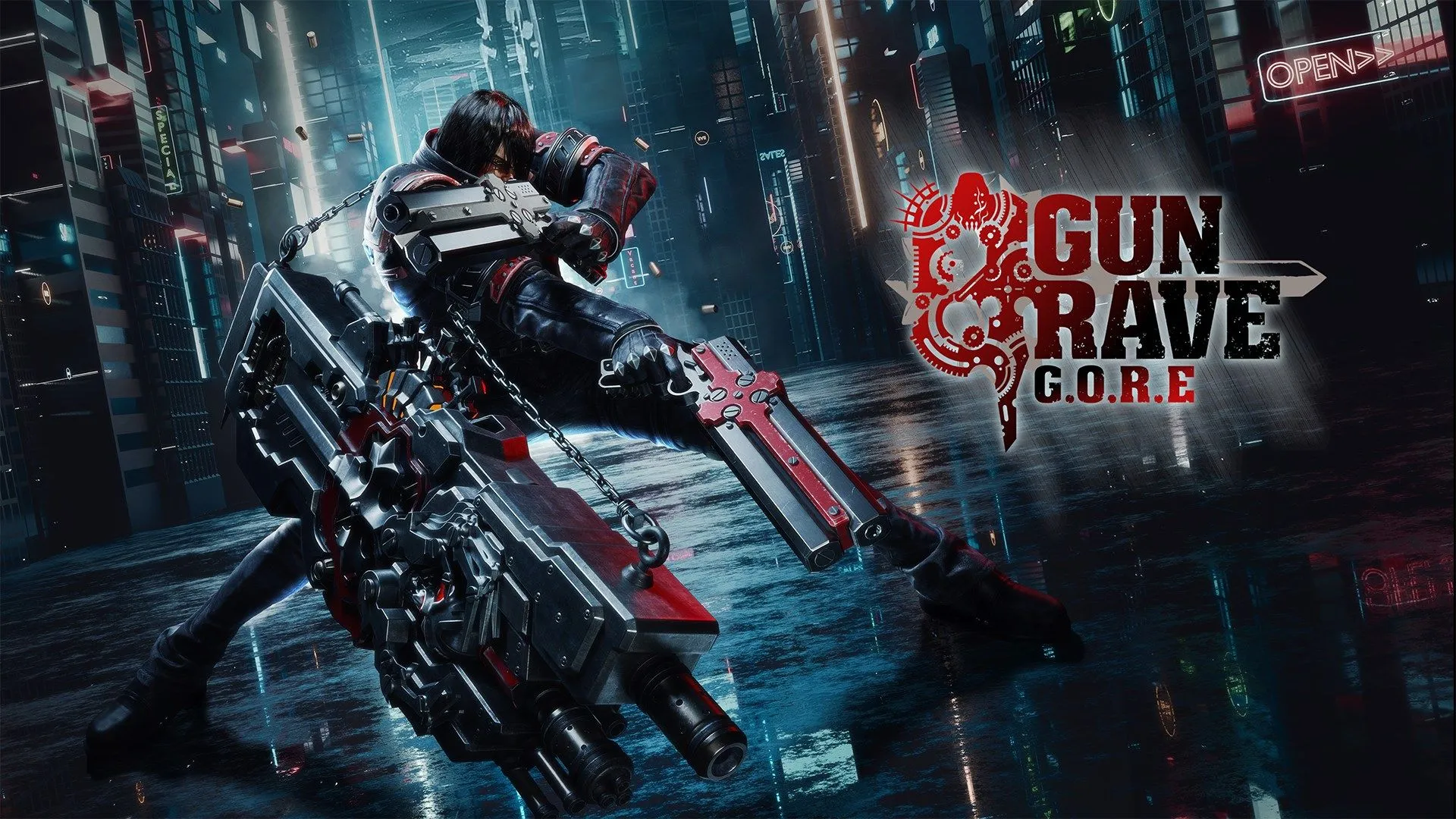 Gungrave G.O.R.E is what really has me excited about this list. (Image credit: Xbox)
November 17 brings four games: Dune: Spice Wars, Ghostlore, Lapin, and Norco.
Dune: Spice Wars is a game preview for PC. It's a real-time strategy game set in the universe of Dune. You'll lead your faction to gain dominance over the Arrakis desert. It also comes with the Air & Sand update, adding flying units.
Ghostlore is another game preview for PC. In this one, you fight folkloric monsters from Southeast Asia. Classic ARPGs, like Diablo 2, inspire this game. That means character customization and procedurally generated maps.
That's it for the game previews coming to Xbox Game Pass in November 2022.
Lapin is coming for cloud, console, and PC. It's a 2D platformer where you lead rabbits in their exploring adventure. Then there's Norco. This narrative adventure is coming to cloud and console. And, you're going on an intriguing adventure to find out what happened to your brother Blake.
On November 22, we have Gungrave G.O.R.E. If you're an action fan, you can't miss this game. It's a combination of third-person shooting and close-quarters martial arts. Players chain fantastic combos that conclude in a bullet ballet.
Finally, November 29 brings Insurgency: Sandstorm and Soccer Story.
Insurgency: Sandstorm is coming for cloud and console. It's basically a military sim set in contemporary conflict. It features a bunch of PvP and PvE multiplayer modes. This isn't your Call of Duty experience, though. Every bullet and man counts.
Soccer Story is coming to all three platforms. But, it's not a regular soccer game. Instead, it's an adventure RPG focused on physics. You'll have to use your magic ball to solve different puzzles. And, you'll fight bad guys in different sports.
Warhammer 40,000 Darktide: The biggest entry coming on the 30th
I've been waiting for Warhammer 40,000 Darktide for over a year now. (Image credit: Xbox)
Now, we have the most exciting game on the list—at least for me. If you're a fan of Vermintide, you know why I'm hyped.
Warhammer 40,000: Darktide is another co-op shooter, similar to Left 4 Dead. You and three other players will tackle hordes of enemies while completing objectives. You're just a prisoner sent to do the dirty work. In classic Warhammer 40,000 fashion, everyone is expendable. And, all odds are stacked against you.
You have access to four unique classes. Each one has different abilities and strengths. So, it's up to the team to combine them in the best way. Of course, you can also play with a stack of friends. Just make sure you're exploiting everything your character offers.
This game focuses a bit more on shooting. One of the classes excels at ranged combat. Yet, melee skills are also a must when things get close and personal. Other classes are great at tanking damage, crowd control, and even magic.
The Xbox Game Pass for November will add this one at the end of the month. Although trust me, it's worth the wait.
Featured Image Credit: Xbox.
Leave a comment