Xbox 360 Halo Servers are Finally Going Offline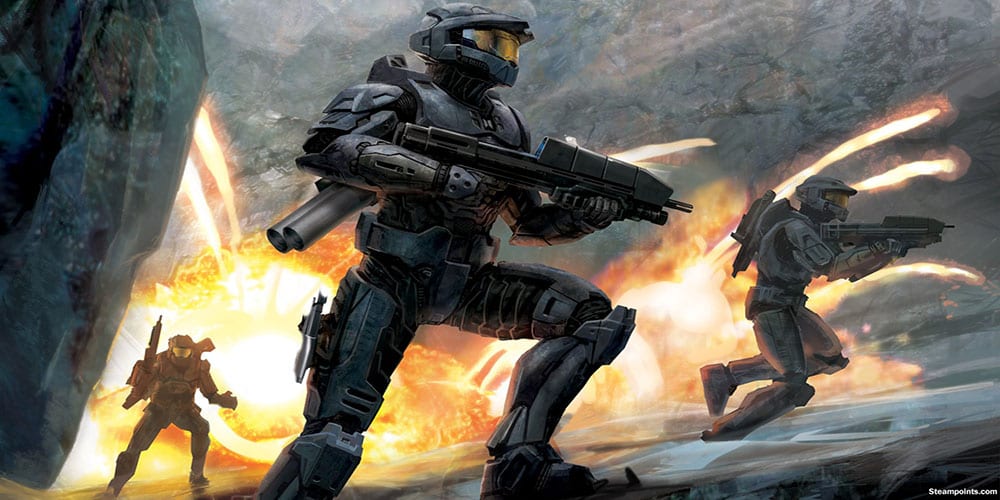 The Xbox 360-era is unrecognizable without the force of Halo. For years, players logged online in droves to play the series. The IP is one of the most recognizable in gaming. From Master Chief to the iconic alien hordes we love to mow down, the game means a lot to a lot of people. If there's one thing you hate to see, then it's the end of an iconic gaming era. The Xbox 360 Halo servers are finally going offline. Sure, you can still play these games via the Master Chief Collection, but there's something about a farewell to a gaming server that feels sentimental. It happens quite a bit now that some early online-capable video games are outdated. It's going to happen a lot more often as we move through the years too. Here's why it might be sad for some.
Why Do Game Companies Shut Down Online Servers?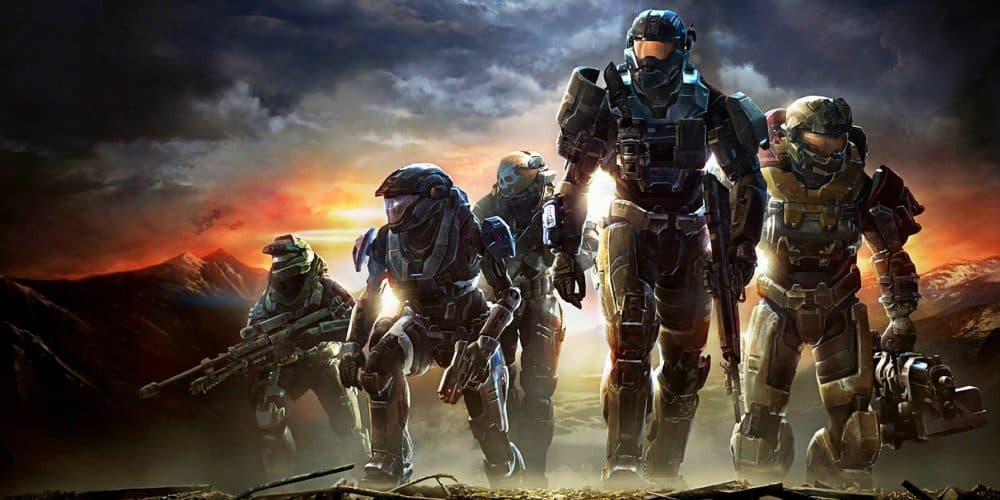 Image Credit: 343 Studios
Overall, game companies shut down online servers for games because they're not used. If you played games around the 2006-2008 era, then going back to experience these games again is easy. On a disk, games can exist solely as software. When they use online servers, however, it's more like a service. Because a very small number of people still play Halo games on their 360, we're seeing a "sunsetting." In the rundown of the decision, 343 Studios mentions that this move is to fully focus on the future. They're not just filling your eyes with PR jargon. It does take resources to keep these servers open. With the 360 era behind them, they can focus fully on the future: The Fall 2021 release of Halo Infinite and beyond.
We see this happening a lot now with the 360/PS3/Wii era. Nintendo closed the Wii Wi-Fi servers back in 2014 entirely. Even then, the decision seemed far too soon given the player base the console created. In the case of the Xbox 360 Halo servers, it's a bit more understandable. Still, many will find the news a bit sad. You might not even know where your Xbox 360 is right now, but the word of the servers closing likely brings back countless memories.
Farewell to the Xbox 360 Halo Servers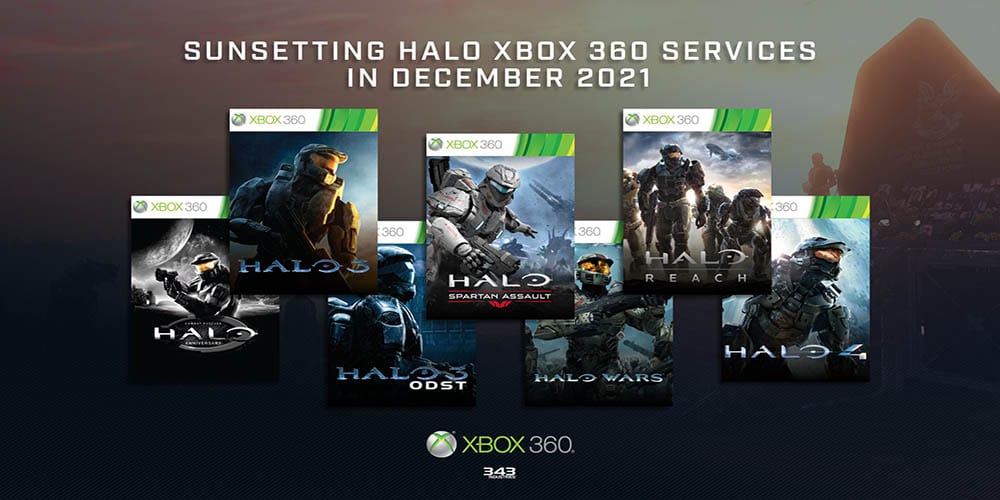 Image Credit: 343 Studios
The Xbox 360 Halo servers will close in December 2021. As of now, there's no official date, but it will be at the latest by the time the blog announcement released (December 18 for those keeping score at home). It's a wild time to be a Halo fan. Usually, news of a new game coming would bring the series and its fanbase back to the mainstream. Unfortunately, the optimism surrounding the game isn't as strong as it could be. In a lot of ways, superfans like myself are sort of holding their breath about what's coming. A lackluster debut of gameplay and a delay to the release of the game didn't make me feel confident. I do, however, think that both of those things are far from tell-tale signs of a bad game.
There's a lot to love about the Halo series, and while it debuted on the OG Xbox, it made its name on the 360. Fans love these games for the fun memories they have with them. While it makes sense to shut down the servers, it's sad to see the game go from its most iconic home. Hopefully, the Xbox Series X/S can become the next great place to play Halo titles. At the very least, you can always revisit the originals in the Master Chief Collection.
If you have fond memories of the Halo games on Xbox 360, then let us know in the comments! Thanks for reading Comic Years for all things gaming, comics, and pop culture.
Featured Image Credit: 343 Studios
Taylor loves to play video games in his spare time. He has two degrees in Political Communication and wrote his thesis on Marxism and the exploitation of college athletes. In his spare time, he loves spending time with his wife and two Toy Australian Shepherds. He's always got headphones in, and he's a diehard Cubs fan.
Leave a comment