World Maker Update Coming To Super Mario Maker 2
I feel like Super Mario Maker 2 is grossly underrated. I get it: most people think it's "another Mario game." That's not necessarily false. Still, the ability to create levels across 30+ years of Mario history with iconic items and landscapes boggles the mind. Over its life, the game added an insane amount of items months after its release. Now, a new world maker update for Super Mario Maker 2 is bringing fans one final major update. In reality, it's everything everyone asked for and so much more. 
World Maker Coming in New
Super Mario Maker 2
Update
Image Credit: Nintendo
On April 22, a new Super Mario Maker 2 update is going to introduce a ton of new content. Previous additions to the game were impressive, but this final official update propels the game to another level. Admittedly, I was one of the psychos who, despite the troubled history of the Wii U, absolutely loved it as a console. Games like the first Super Mario Maker and Nintendo Land are just a few examples of games owed their due accolades. Luckily, we got the sequel to the former, and it exceeded my expectations. I can offer you Super Mario Maker 2 tips and tricks all day, but this game is what you make it. With that said, the newest info about the April 22 release for new content has me salivating. 
What's Coming in the Final Patch? 
This final April 22 release for new content in Super Mario Maker 2 brings a few amazing changes. To begin, let's start with new items in the game. 
New Items Coming in the
Super Mario Maker 2
Update
First off, the Super Mario Bros. 2 mushroom is returning. This gives Mario the look of this iconic game, as well as abilities like standing on Goombas and other enemies, as well as tossing them aside at will. The video for this announcement linked above even shows Mario tossing a chain chomp. I had no idea I needed this in my life until now. Next, the frog suit from Super Mario Bros. 3 is back. In short, this item allows you to swim better and run on water. Additionally, the power balloon from Super Mario World is returning so you can float through the sky like, well, a balloon.
The super acorn is back too from the New Super Mario Bros. games allowing you to become a flying squirrel (this is one of my personal favorites). Next, the developers revealed the boomerang flower, whose power is fairly self-explanatory, and 5 new wearables that allow you to embody items and hazards hosted in boxes. You can even become a goomba when wearing the goomba suit. All in all, the game already features a great amount of items. These deep cuts only further the game's appeal to longtime fans of the history of the Super Mario series. 
Return of the Koopalings and other Level-Building Features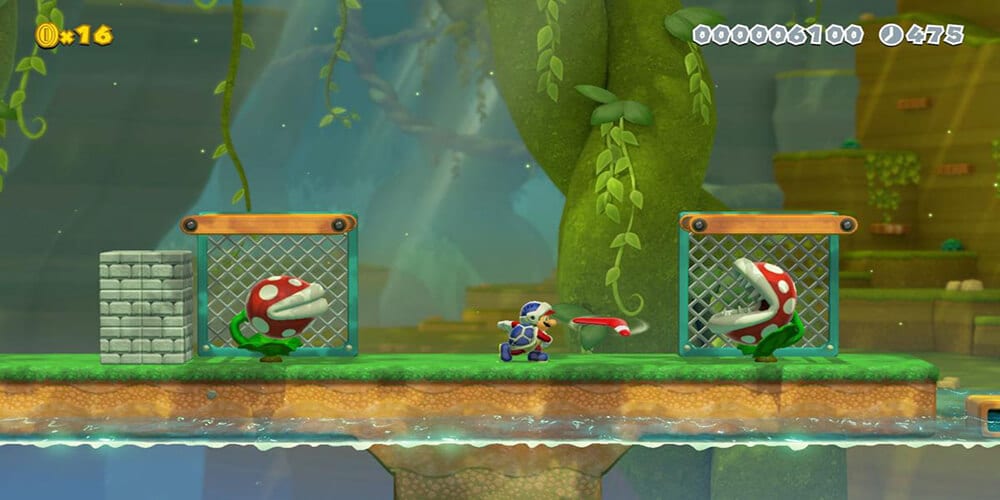 Image Credit: Nintendo
Next, all seven of Bowser's koopalings can now become enemies in levels. Each villain has moves that sort of mix things up for players. They'll be fun to utilize in inventive ways. Overall, it'll be fun to use them along with the cursed key, an item that puts a ghost in pursuit of anyone who picks up the item. Likewise, new features like an on/off switch for trampolines and different colored mecha-koopas really go to show how in-depth the makers of this game were willing to go.
The Main Feature: World Maker
Finally, the final reveal in the new Super Mario Maker 2 update video was World Maker. In this mode, multiple courses created by a user can tie together on a path on a world map. The map stretches from a starting point to the end castle like in real Mario games. Customization of the look of the world map furthers the creative control. Up to eight worlds containing a total of up to 40 courses can be combined, creating a mini Super Mario game that can be shared with others. Fans have hoped this would come in Super Mario Maker 3, should it ever release. To obtain this feature and game mode in a free update is seriously sweet. 
Even the layout of a map can be altered. Things like the path you take to the castles. You can also add bridges and landscaping to your heart's desire. A nice element I enjoyed seeing was the bonus stage mushroom houses, where mini games like matching item images together are available to place and play. The ability to customize and build entire Mario games in this final update makes the game endless. Players can build entire Mario games inside World Maker and anyone with a copy of the base game now has access to infinite experiences. 
Sticking the Landing with a Final
Super Mario Maker 2
Update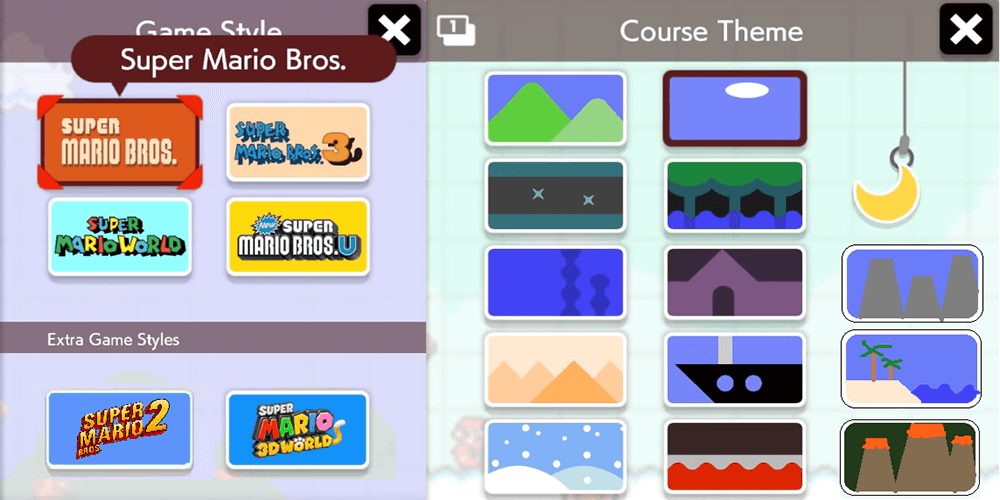 Image Credit: Nintendo
Overall, I don't think it can be stressed enough how well Super Mario Maker 2 was handled by Nintendo. These updates addressed everything fans could have wanted. We now have access to endless Mario games inside one $60 title. The amount of content added to this post-launch is impressive. The additions exceed all other games. In short, this places the title among other games applauded for their service and commitment to fans. I've been stuck with a pretty hefty amount of Animal Crossing fever these past weeks, but I know what I'm booting up again on April 22. 
A video for the final update to Super Mario Maker 2 is a good way to get a peek at what's to come. If you are looking forward to the update, then let us know in the comments! Overall, this game's run marks another highlight in Nintendo history. Thanks for reading Comic Years for all things gaming, comics, and pop culture. 
Featured Image Credit: Nintendo
Taylor is the Gaming Editor of Comic Years and a lifelong fan of video games. He holds two degrees in Political Communication and wrote a Master's Thesis on resistance movements, race, and the exploitation of college athletes. His wife and two Toy Australian Sheppards keep him sane.
Leave a comment