Why Is Starfield 18+? The Truth Behind the Rating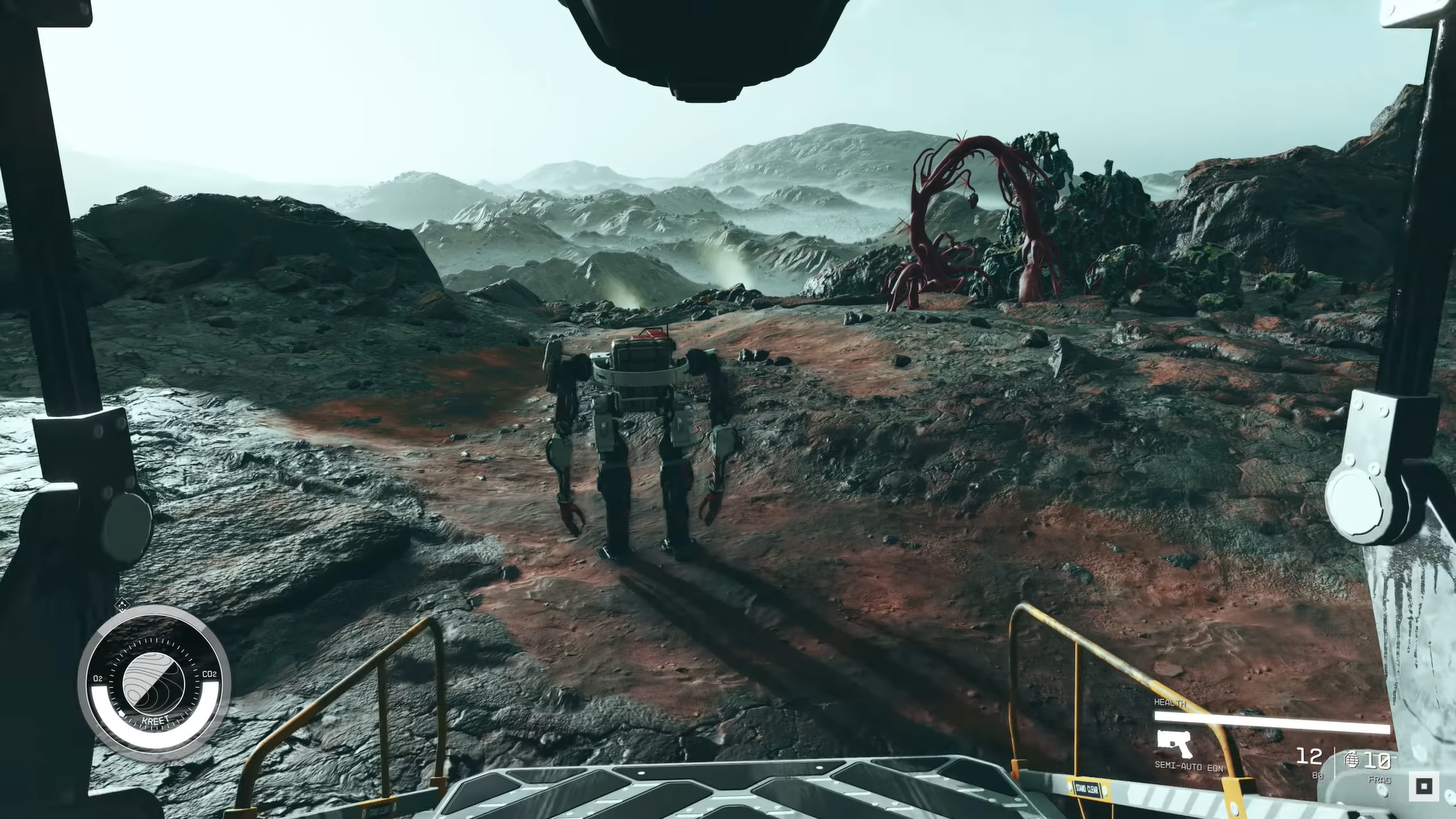 Earlier today, Starfield made headlines due to its recent rating. The Australian Classification Board gave it an 18+ rating. Naturally, this got fans even more hyped. After all, we're talking about adult gamers here. But, why is Starfield 18+?
For most people, the obvious answer was universal: sex. At first glance, it might make sense. Most rating issues come with sexual content. But, those expectations were shattered. It was quite a surprise.
Starfield is already one of the most popular games for 2023. If you haven't watched the trailer, I highly recommend it. If you're looking for more open-world games, check out these 5 titles!
So, what's the real reason? Let's find out.
Starfield and the 18+ rating from the Australian Classification Board
According to the Australian Classification Board, RimWorld offends "against the standards of morality, decency and propriety generally accepted by reasonable adults". https://t.co/1RFgxCTjEd

— PC Gamer (@pcgamer) March 1, 2022
The Australian Classification Board has dictated an 18+ rating for Starfield. You can see the details right here. However, we can't forget it's the ACB. Australia is famous for being harsh on game censoring.
Recently, it outright banned RimWorld, as you can see above. According to the board, it offends morality and decency standards. Although, we must remember that RimWorld is primarily a colony builder.
As such, the game's events rely largely on player choice. Plus, the retro graphics obscure a lot of the violence. Still, the ACB struck. Plus, it has a history of doing this to other games.
No, sex isn't the reason why Starfield is 18+
No one's getting laid in Starfield, apparently: https://t.co/CtYo9r1Yri pic.twitter.com/pKzF9PnXzp

— Kotaku (@Kotaku) March 17, 2023
So, let's answer the main question: why is Starfield 18+? Let's get one thing straight: it's not sex. You can't go around doing the deed with NPCs and players. In fact, it's expected, coming from Bethesda.
The company has been fairly shy about sexual content in its games. Sure, you can find references in Fallout and similar RPGs. Yet, there's never something explicit. That's left to the obvious hands of modders.
Thus, no, there's no sex in Starfield. So, what's the reason?
Drugs, the feature that drew the line for Starfield's rating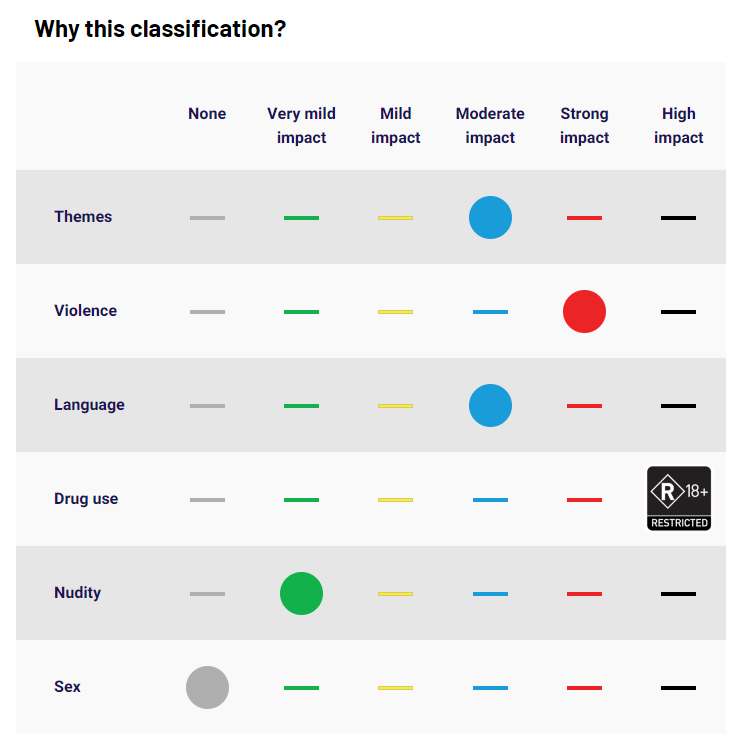 You can be a violent, politically incorrect, and drugged… celibate. (Image credit: Australian Classification Board)
Well, apparently, the game has a problematic drug use feature. Sadly, it's too early to tell what this means. Perhaps we'll be able to buff our character with drugs. Maybe it's a temporary buff with ill side effects. On the other hand, it could just be a central plot point.
Other games have gotten in trouble for drug use. Though, they haven't featured drugs as an actual gameplay mechanic. Therefore, don't get your hopes up for a complex drug system. But, don't entirely write it off, either.
Featured Image Credit: Bethesda Softworks.
Leave a comment