WAX NFT Blockchain – Understanding Environment Friendly NFTs
The technological development of the blockchain continues to grow, promoting projects that aim to bring the virtual world and the real world closer together. In this way, it is about creating solutions in search of a market, in this case, of digital goods and customers. One of these solutions is the WAX NFT blockchain. WAX is one of those projects that came to solve the typical problems both developers and users face. It was born in 2015 as a project supported by QPSkins, the world's leading online video game assets marketplace, and was designed to sustain more than 400 million players. 
WAX plans to be a decentralized platform where users can manage themselves, creating online stores that allow them to exchange virtual goods. This advance would eliminate having to rely on a third party. In this review, we'll do a comprehensive review of what WAX is, what its main features are, how it works, all about its token, and much more. Read us and learn more about this blockchain.
What is WAX NFT Blockchain?
WAX comes from its acronym Worldwide Asset eXchange. It was born to transform the traditional way e-commerce has been done. WAX helps to make transactions easier, faster, and safer.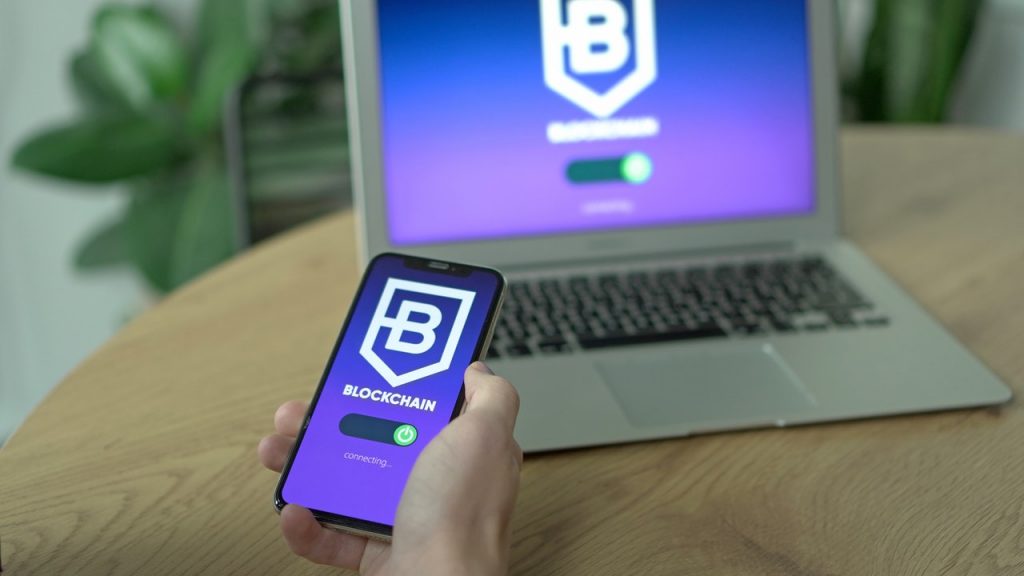 Image via Pexels
Therefore, it can be defined as a blockchain designed to manage e-commerce, using NFTs (Non-Fungible Tokens), games, virtual worlds, unique collectibles, and dApps (decentralized applications) as tools.
When the creators of WAX started the project, they needed to fulfill a fundamental requirement: this blockchain would need to handle transactions by the second and allow their significant growth. 
WAX uses DPoS as a consensus mechanism, being backward compatible with previous versions of EOS, which makes it practical and energy-saving. In addition, it implements incentive mechanisms and custom functions, which have been designed to optimize the usability of the blockchain.
The primary goal of the WAX NFT blockchain is to offer decentralized transaction settlement services to participants with transparency and security. This operative could help reduce the risks of fraud and theft, increasing liquidity in gaming elements and thus eliminating barriers across borders.
The WAX blockchain stands out for both brands and developers by allowing them to create, launch, and distribute their NFTs, which are targeted to a global user base.
Currently, the WAX project is focused on the online gaming industry, facilitating transactions of virtual items and in-game currencies between players. However, the technological infrastructure is designed to adapt to other use cases.
On the WAX platform, you will find:
CERA Blockchain

Decentralized marketplace, which operates similar to Amazon

Trading and generation of virtual items, similar to Steam

Decentralized wallets, operating like PayPal.
WAX Blockchain Main Features
Among the main features of WAX are:
Scalability for dApps
WAX is scalable and interoperable for decentralized applications, which by using DPoS, achieves high transaction speed.
Accessibility and Adaptability
WAX is accessible, allowing the exchange and tokenization of virtual goods for cryptocurrencies. Despite the WAXP token being thought to be used only in video games, it is adaptable to other uses.
WAX is Eco-Friendly
WAX is Eco-Friendly for being climate and environmentally friendly, standing out as one of the incredibly energy-efficient blockchains, proving to be 125,000 times more efficient than Ethereum. In addition, WAX is carbon neutral.
How Does WAX work?
WAX uses DPoS, which is the delegated proof-of-stake consensus mechanism. So, those who hold the tokens vote for delegates, also act as new blocks' validators.
Those who own the tokens can delegate them to other people, thus empowering them as validators of transactions on the network. WAX, by using DPoS, makes the blockchain a much more democratic process, as it allows for delegating coins and weighing voting power proportional to the number of tokens staked.
Other delegates in the network subsequently confirm blocks validated through DPoS. All transactions are approved to reach a consensus, which takes only seconds, allowing participants to earn their participation rewards.
The difference between DPoS and the traditional Bitcoin PoW lies in the energy efficiency of the former, as it avoids miners having to validate blocks and obtain rewards after solving complex mathematical equations that require much more time.
This system makes PoW require much more computing power than DPoS, which consumes a lot of energy. While WAX uses as little as 0.00023 TW, Bitcoin can consume up to 72 TW.
WAX then functions as a platform that allows transactions of NFT purchases and sales. With WAX coins, virtual goods in video games and virtual worlds can be tokenized and exchanged for this cryptocurrency.
This operation gives a basis for a contract to make a reliable exchange between buyers and sellers. It also allows a large population of merchants to establish their virtual stores.
The WAX NFT blockchain provides a token-based economy, which runs on the resources provided by consumers. In this way, the ecosystem is self-sustaining, paying for itself, and the participants guide its development, directly benefiting from its growth.
WAX Cloud Wallet Isn't Only for NFTs
WAX has its own cloud wallet, which allows the storage of NFTs, video games, dApps, marketplaces, etc. You can also make transactions such as purchases, sales, trades, and grant NFTs quickly to anyone anywhere.
To access WAX, you must open a WAX Cloud Wallet account and locate it on their official website Wallet.wax.io. 
You can create a free user account in just a few clicks and associate it with an existing social network account. You can log in with your Google account and other social media, but it is best to use your email to open your WAX Cloud Wallet account.
Go to the official website Wallet.wax.io., enter your email and password or log in with your Google or social network account. You will find on the dashboard a summary of your accounts, such as tokens you have from WAX and DApps. At the top, where it says "hsftu.wam," you will find the address of your wallet, which you need to know to make any transaction.
All the Options Available in One Menu
You will find the following options on the menu:
Send,

to send WAX tokens to other people.

Receive

, to receive funds from other people. If you press it, you'll see a QR code that people can scan to transfer funds to you quickly.

Resources

, to allocate resources to the Wallet to process all transactions. It has RAM, NET, and CPU fields, which refer to the wallet's speed.
On WAX's main menu, you will also find these options:
Buy WAX

, option to buy WAX tokens. You can opt for credit or debit cards, bank transfers, or other cryptocurrencies, depending on your needs.

NFT

, to see all your available tokens

dApps

, you'll find several applications linked to the WAX ecosystem. One of them is AtomicMarket, one of the largest marketplaces available to buy and sell NFT.

Staking Rewards,

 this option serves both for storing and staking WAX currency. It is a voting and reward system designed to increase community participation in selecting proposals to improve the blockchain.

WAX News

, related to news from the WAX wallet.

ETH Bridge

, which allows WAX to be transferred into the Ethereum network.

DEFI WAX Tokens

, in this section, you can add liquidity. That means you can become a provider of WAX currency, earning a commission of 0.03% for each transaction made.
Creation and Trading of NFTs on WAX
One of the protocols used by WAX for its NFTs is the vIRL NFT. These NFTs include several functionalities such as:
Application/video game integrations.

E-commerce capabilities

Marketing tools
The most significant advantage of NFTs is linking them to real-world objects and thus transferring ownership or exchange for collectables when desired.
New NFT Sale! Blockchain Brawlers – Nature Boy Ric Flair #029 – Legendary – Mint #1 sold for $17,635.00 (50,000.00 $WAXP) on the WAX Blockchainhttps://t.co/dARvvvIFbd

— WaxMarketCap (@wax_market_cap) April 5, 2022
The most important current marketplaces for NFTs are developed on WAX. These are NeftyBlocks and AtomicMarket. NeftyBlocks has moved more than 11 million dollars, with 40,000 users. AtomicMarket, on the other hand, has handled a volume of close to $140 million, with almost 230,000 users participating.
Also, within the WAX (WAXP) Token marketplaces, we can find:
OPSkins

. It's another of the most successful and largest digital item trading marketplace, including WAX ExpressTrade, WAX All Access, WAX Seller Central, etc.

WAXPeer.

 It's a peer-to-peer marketplace for CS:GO skins.

WAXTrades. 

Used by customers wishing to buy, sell and trade vIRL or VGO items, offering a variety of payment methods.

dCart.

 A decentralized e-commerce platform for digital trading assets based on blockchain technology,

ByNoGame. 

A marketplace that serves the Middle East and Turkey.
Make Money with WAX
Making money with WAX is fast and straightforward. It may require some or no investment, and you can make money as an artist or a player.
You can start earning NFTs to trade with or mine resources as a player. You need to join existing WAX-based games. Most games are played for free, while others require a minimum initial investment. All this helps the ROI or Return on Investment, and profits come sooner.
As an artist, you can also participate, creating your art or collection of cards, which is then placed for sale or auctioned in some marketplaces on WAX.
The marketplaces display the items and their prices and operate as an extensive database in which sellers and buyers can exchange, buy, or sell any digital asset specialized in the gaming world, be it NFT, FT or NTT.
Let's remember that the WAX blockchain is based on EOS, so they manage low commissions with this crypto. So, if you wish to earn money through any of these two ways, you will need to create a user account, as shown in the previous section.
WAX Helps the Environment 
NFTs have brought quite a bit of controversy, both for the value they generate to artists and the underlying technology used, as in blockchain. For NFTs to exist, they must necessarily be supported by a network of computers that consume electricity. Depending on the protocols used, this consumption becomes excessive.
The environmental impact of both Bitcoin and Ethereum is well documented, exposing NFT markets. According to digital artist Memo Akten, the monthly equivalent carbon footprint is of someone living in the European Union (EU).
In this way, companies seek solutions to make NFT that preserves the environment within blockchains that work with renewable energy sources and other protocols that allow energy savings, different from PoW or PoS.
That is where WAX manifests one of its added values: its respect for the environment. It demonstrates this by being a certified carbon-neutral blockchain. Thus, its impact on the environment is much lower than that of other blockchains.
In addition, WAX works with an energy efficiency consensus mechanism. Since it uses digital storage of physical elements through real-life virtual NFT markets, called vIRL, it also reduces carbon emissions.
This category of NFTs, vIRLs, is categorized as real-life virtual items. Users can transact by buying, selling, trading, or exchanging them for physical collectibles.
Each vIRL can be exchanged many times digitally, but users can do the trade-in in the physical world only once. This system significantly helps the network by reducing environmental waste, as the exchange can be done as many times as desired before involving shipping and logistics.
WAX for Developers
WAX is the ideal platform for developers; you could say it is an all-in-one platform. You can find powerful tools such as APIs and smart contracts, which will help create, launch, and distribute NFT, reaching a massive global audience.
With WAX Developer Hive, you can create games, marketplaces, and dApps. They offer complete documentation, with code examples, quick starts, and more. Develop your own business idea of buying and selling virtual goods without investing in infrastructure or security.
WAX NFT Creator. 

The WAX Creator tool is self-service and allows anyone to create NFTs such as collectable cards, digital art, and stickers on the WAX NFT blockchain. You don't need any technical knowledge to use the tool.

Smart Contract Creator.

Provides a tool that allows you to develop smart contracts associated with NFTs or digital collectables and dApps, adding RNG or random number generator services.
If you are interested, don't hesitate to visit WAX Developer Hive and learn about all their developers' resources. You can be part of the communities to keep WAX developments up to date.
All About the WAXP Token
WAX's native token is WAXP. By acquiring WAXP, you can collect NFTs, thus participating in the global WAX ecosystem. Among the collectables you can find:
VIRL.

Create a digital twin of a physical item and tokenize it.

VGO. 

Blockchain-based components designed to collect and exchange. VGO mimics the trading experience of popular games without onerous commercial restrictions.

Fnatic. 

There is a strategic partnership between WAX and Fnatic, offering global eSport brands, granting its users authentic digital collectables with branded physical merchandise, all in real-time.

Augmented Reality.

 RTFKT is one of the Augmented Reality e-commerce inspired by urban fashion and video games.
Where and How to Buy WAXP
Anyone can purchase WAXP thanks to the top on-ramp for the WAX ecosystem, called MoonPay, using the WAX Cloud Wallet. 
If you want to purchase WAX tokens, follow these three steps:
Step 1. Create an account on the crypto Exchange that trades WAX. the system will ask you for basic details such as name, email address, and password. If the selected platform complies with KYC or Know Your Customer regulations, they will ask you for other personal information to verify your identity.
Step 2. Deposit funds into your Wallet. You will be able to use Ethereum or Bitcoin, as the WAX exchange does not accept fiat currency so far.
Step 3. Exchange the deposited cryptos, either ETH or BTC, for WAX. Select the desired pair, for example, BTC/ WAX or ETH/ WAX, and choose "Buy WAX."
MoonPay speeds up the purchasing process, and the WAX platform offers a fixed quote. That guarantees the number of cryptocurrencies you receive. The crypto exchanges where you can get WAXP are:
Bibox

Huobi

EtherDelta

Index

Bancor Network
Please note that WAXP purchases are available throughout the U.S., with the exception, for regulatory reasons, of:
New York

Hawaii

Rhode Island

Virgin Islands

Brands based on WAX
Brands and Artists Jumping on the WAX Wagon
There are several brands based on WAX, among which we can mention:
Atari

Topps (Major League Baseball)

Funko

Capcom

Lionsgate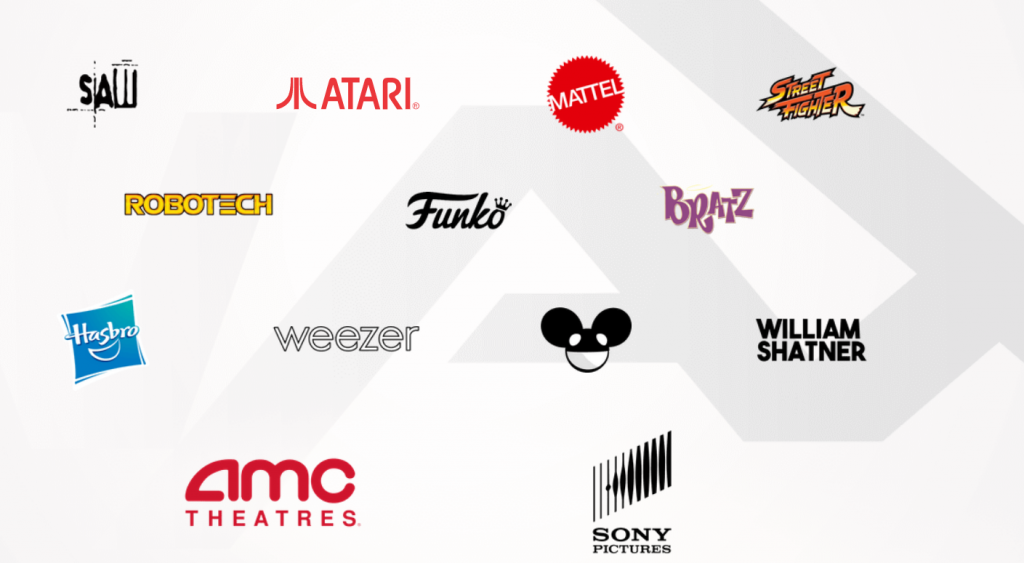 Image via WAX
WAX has also released NFT for movies and artists, such as:
Deadmau5

Weezer

Alien Worlds

Framers World

The Princess Bride and Saw

William Shatner
WAX has the Potential to Reinvent the Blockchain
As you can see in this review, WAX is still in development, but it has shown enormous potential so far. The team behind the WAX NFT blockchain continues to develop its protocol and network, trying to adapt to the new market needs.
One of the striking features of WAX is that it provides a solution for instantaneous transfer since physical markets are currently subject to the friction of physicality.
What does this mean? Well, heavy objects take up space, handling, and involve logistics that cost time and money. WAX provides a solution to this issue by consuming tokenized goods in vIRL dApp.
🏆 WAX, the undisputed King of #NFTs!

One graph to rule them all; @DappRadar's "Industry Overview" shows that the WAX #Blockchain remains the most active chain in the world.

Convince yourself: https://t.co/f4iJsGWsme. pic.twitter.com/TuUL7jyiZB

— WAX Blockchain (@WAX_io) April 4, 2022
This type of exchange allows virtual goods to transit in just seconds at the speed of networks, enabling technology for instant ownership transfer of consumer goods, where distance and jurisdiction no longer matter.
We believe that supporting developers and brands is a plus that generates much-added value. WAX may assist in fulfilling its primary objective of helping users in the various electronic commerce transactions on virtual goods in a decentralized manner.
In addition, it allows companies and entrepreneurs to earn money participating in the global market of digital goods. This market is in a vertiginous growth, and users can develop their products and profit from it.
In this way, we foresee a high growth of the community of developers, applications, and the ecosystem in general and new strategic alliances that work towards optimizing the ecosystem.
It is essential to highlight that the consensus mechanism of delegated Proof of Stake or DPoS helps speed up transactions, making WAX one of the fastest platforms, which contributes to preserving the environment by saving energy. This last point is an excellent contribution to the eco-sustainable growth of the environment, which will allow the WAX NFT blockchain to grow.
Featured Image via WAX
Leave a comment