Vampire Survivors Game is Ready for Launch
A new update of the game Vampire Survivor Game on Steam is ready for launch to the public. The game launched in December 2021 has a new version with new weapons, moves, and outfits. This new was announced on the Steam page, the main platform where this title is played.
Among the comments of the company in charge of the development, they included several surprises. Some include new languages such as French, German, Spanish, Italian, Portuguese, Turkish, Polish, Russian, Simplified Chinese, Korean and Japanese. They also incorporated power balances in most of the game's weapons.
The developers also commented that the previous version would end with patch 0.11.3 since it fulfilled all promises. That is to say that there are no more monsters or quests in this patch. As for the new version, the content, plot, and new features are "surprise and, hopefully, should offer something for everyone."
Vampire Survivor Game on Steam is Ready for Launch
Image: Luca Galante
The project manager of the new version of Vampire Survivor Game on Steams stated that is ready for launch. It will be released on October 20 on different platforms and consoles. One of these is Steam, one of the first to announce the upcoming update on its website.
The game started to be developed last year, launching an early version. It reached the 0.11.3 edition, which fulfilled everything planned for this demo-style version of the game. This version will be available on Steam and Xbox Pass Game, both for PC and for these consoles.
As for the improvements, they did not give much information so far. Although they did detail that they would provide the details of the game in depth from October 7. They will publish the info gradually when the game's release date approaches so that gamers can know what they will find in this new version.
Some details they gave about the Vampire Survivor Game on Steam is that a Demo version could be played per page. The website has a demo in HTML5, allowing gamers to enjoy this title for the first time. However, the new higher levels of the game will not be available since you would start it from scratch.
As for the game's plot, it is in the style of Castlevania, hunting vampires, although the graphic part looks a bit like Minecraft. You will have weapons such as holy water, metal stakes, a silver cross, and many other additions. In each mission, you will be attacked by hundreds or thousands of vampires and have to survive as best you can.
The New Features that the Game will Have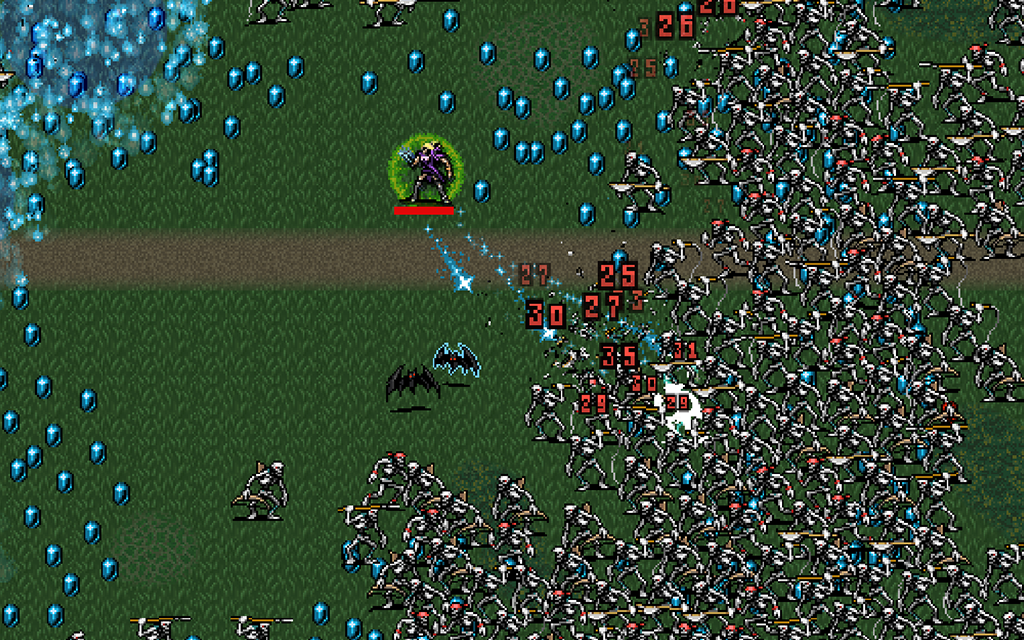 Image: Luca Galante
Vampire Survivor Game on Steam is ready for launch, and among the new features included in this new version is the incorporation and balance between weapons. However, they added some exceptions, such as holy water, which has greater power than the others. It also adds the previous languages and new levels with incredible difficulty.
This update also adds some new enemies that will make your life impossible. You will have to learn to use scenarios, riddles, and combinations of weapons to eliminate a horde of enemies that want to eliminate you.
This version will have a new game engine. In several missions, the game had a lag or slowed down. This problem was due to the incompatibility of their engine. They stated that they are working on developing one standard in the industry. For now, the game is not ready. It will be functional by March 2023. So, for the time being, you will have to play with the engine used in the early version.
As for the new missions, the developers commented that they would be of high level. They will be later than the last ones placed in the previous edition. They did not confirm it, but from what was stated, it will be a requirement to pass the old levels to play the new ones if you are new to this game.
This version will not be mandatory; Luca Galante confirmed that whoever wants to play the previous version will be able to do it without any problem. However, it will not have the improvements or the standard engine.
For the rest, Vampire Survivor Game on Steam is ready for launch, but we will have to wait until October 20 to know more details about the game.
Featured Image Via Luca Galante
I am a circus aerialist influenced by Dick Grayson and Spider-Man. Fortunate to write about the characters that inspired me. I also have a Bachelor's degree in Political Science and a Master's degree in International Trade.
Leave a comment