Unreal Engine 5 Tomb Raider Game Announced by Crystal Dynamics
Unreal Engine 5 could quite possibly be the next evolution in gaming. A lot of developers continue to look to it as a revolutionary engine. There's a lot to unpack with the release of something this technical yet impactful to gamers. Firstly, I'm like a lot of the gaming community where I don't know the ins and outs of game development. Additionally, I don't have experience working on a video game in terms of the backend coding, art design, and other incredible positions that lead to our favorite titles. What I do know, however, is that Crystal Dynamics did some great work on the newer Tomb Raider games. Take that artistic prowess and level design fluency and mix in Unreal Engine 5 and I'm all in. At the State of Unreal 2022, Crystal Dynamics announced a new Unreal Engine 5 Tomb Raider game, taking the gorgeous serious to next gen.
Unreal Engine 5 to Drive the Newest Tomb Raider Game from Crystal Dynamics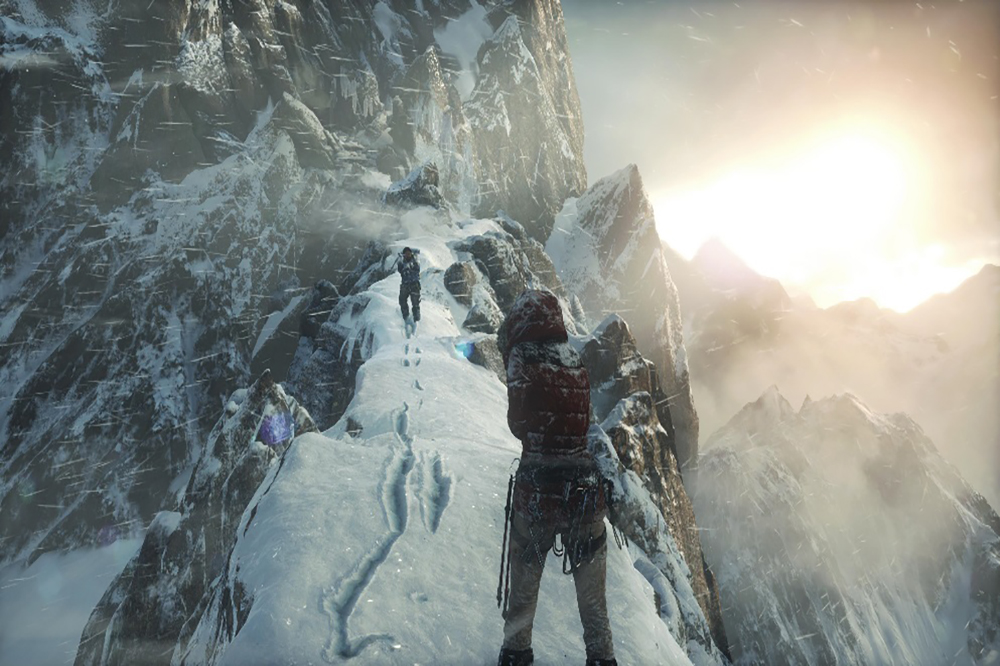 Image Credit: Crystal Dynamics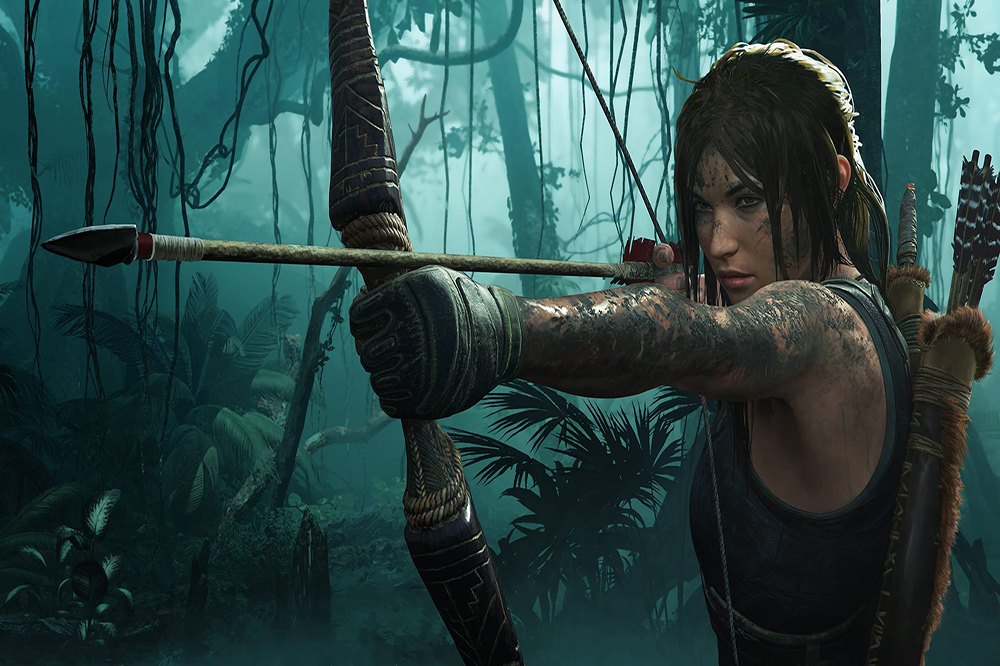 Image Credit: Crystal Dynamics
The State of Unreal 2022 event keynote presentation included a big announcement of an Unreal Engine 5 Tomb Raider game from Crystal Dynamics. If you don't have time to watch the entire presentation, then here's what you need to know. The nearly 40-minute presentation highlighted the technical aspects of the new engine. Overall, it was really interesting to hear from the breathtaking minds behind this revolutionary software tool. The Unreal Engine 5 demo Matrix Awakens was nearly indistinguishable from real life. Now, we're going to see that technology moved into other franchises.
Crystal Dynamics took over the Tomb Raider series at the start of the 2010s. I really can't overstate how incredible their approach to the reboot of this series was. It absolutely borrowed from the trend in third-party action cinematic-based gameplay that Sony mastered. That said, it became something all its own, realizing the potential in gritty, brutal environments and wonderful sound editing to make something spectacular. Dallas Dickinson, Crystal Dynamics' Tomb Raider franchise general manager, says of the project that the Unreal Engine 5 Tomb Raider game will deliver a "high-quality cinematic action-adventure experience." Unfortunately, we didn't get to see anything from the game.
The new Mass Effect game is using Unreal Engine 5 according to a job listing. Square Enix, the publisher for Crystal Dynamics, is obviously in on the new tech too. Who else will join these major studios in using this revolutionary engine?
What Other AAA Developers Will Use the New Engine?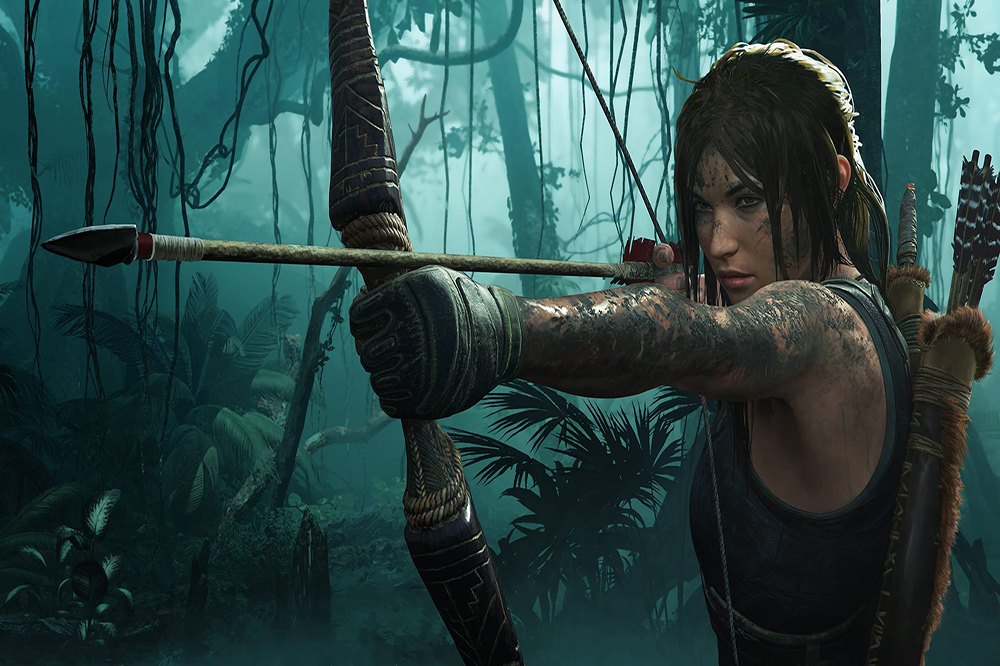 Image Credit: Crystal Dynamics
Overall, developers seem over the moon with what Unreal Engine 5 can offer. If you're looking to get a glimpse inside the future, then the State of Unreal 2022 event was it. We already know that The Witcher New Saga announcement included details of the use of Unreal Engine 5. Crystal Dynamics is on board as well. In short, some of the biggest AAA developers will move to Unreal Engine 5 as the technology proves itself to be the next evolution in gaming. Some studios build their own engines, which might mean they don't consider the newest from Unreal. That said, the new Witcher game will be the first in the history of CD Projekt Red to not use an in-house engine.
Furthermore, studios like CD Projekt Red and Square Enix include some of the few studios that haven't been acquired by Microsoft or Sony. Overall, this next little stream of consciousness is just conjecture but what I see happening moving forward. Epic Games, who owns Unreal Engine 5, can't necessarily buy up Square Enix or other studios. Instead, they might vie to become a partner with AAA studios in an effort to still have a hand in the overall gaming industry. While you don't need some special partnership with Epic to use their engine, it may help keep non-acquired AAA studios independent of Sony and Microsoft a little while longer.
Ovearll, the promise of an Unreal Engine 5 Tomb Raider game from Crystal Dynamics is an exciting announcement. If you want to play this game as badly as I do, then let us know in the comments. Thanks for reading Comic Years for all things gaming, comics, and pop culture.
Featured Image Credit: Crystal Dynamics
Taylor is the Gaming Editor of Comic Years and a lifelong fan of video games. He holds two degrees in Political Communication and wrote a Master's Thesis on resistance movements, race, and the exploitation of college athletes. His wife and two Toy Australian Sheppards keep him sane.
Leave a comment