Tony Hawk's Pro Skater 1+2 Switch Review – Is It Worth It?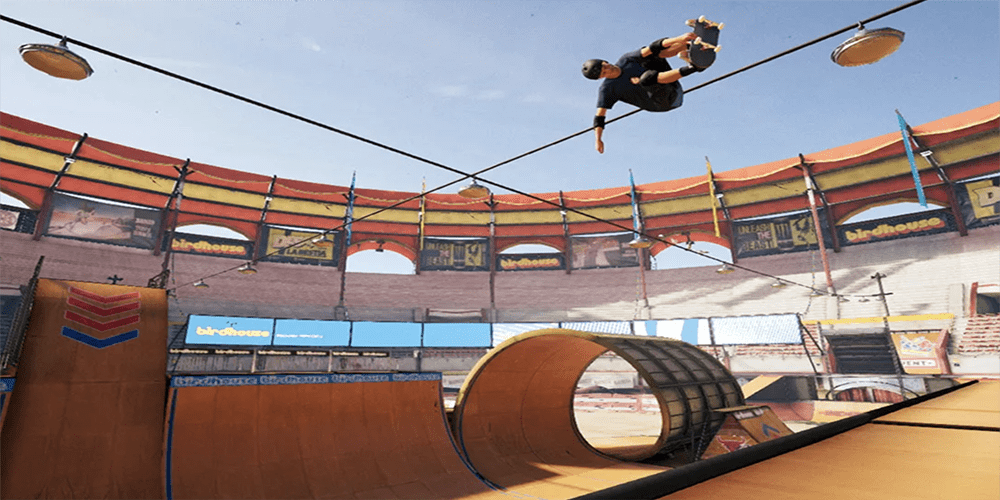 This will look a bit different than our usual game reviews. For starters, we've already reviewed the Tony Hawk 1+2 remaster. This time around, we're taking a look at the Switch version which just released on June 25. If you own a Switch, then this is usually a tricky situation. Sure, it's great a new game is getting a version on Nintendo's hit console. That said, is the experience on Switch going to be comparable let alone enjoyable? In this case, the answer is a resounding yes. To my surprise, the Switch version of Tony Hawk's Pro Skater 1+2 runs exceptionally well, and we'll go through why in this review.
How Does Tony Hawk's Pro Skater 1+2 Run on the Switch?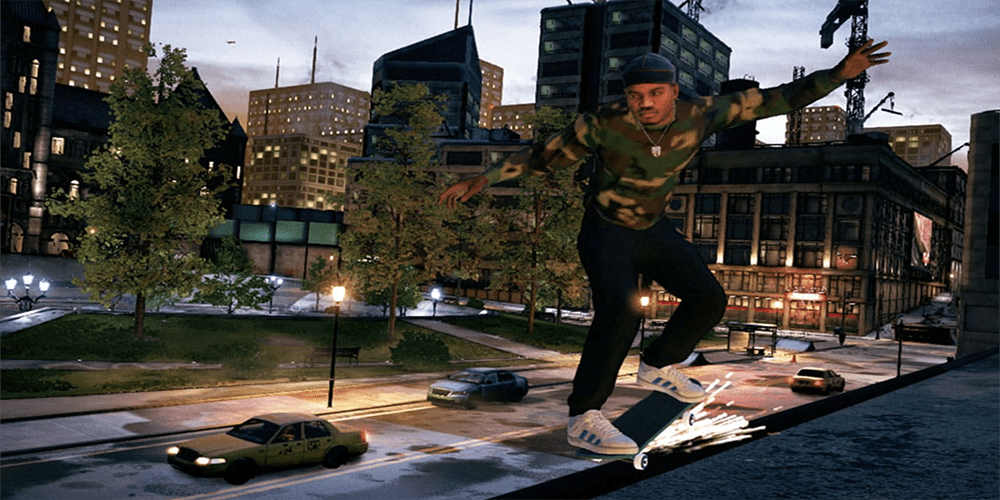 Image Credit: Activision
We're not going to shock anyone by saying the Switch is a less powerful system than its Microsoft and Sony counterparts. That's fine; it's a small price to pay for exclusive games and classic characters in the Nintendo family. If you're a fan of the Tony Hawk's Pro Skater series and want it on the Switch, then here's what you need to know. Firstly, the game is going to be less crisp in its visuals on the Switch. In handheld mode, the 30 FPS decision made by Activision seems to be the right one. The graphics aren't that HD quality like on the Xbox or PlayStation versions, but handheld Tony Hawk is a great treat.
If you've ever played one of the Nintendo DS or GameBoy handheld Tony Hawk games, then you'll be pleasantly surprised to see it's not some bastardized version of the game. It's home console Tony Hawk on the go, and it's beautiful. On the TV, the Switch version does look a little rough. Here's where I'm going to differ from some others; that's fittingly acceptable in this case. Our memories of these games involve polygon monstrosities and janky controls. The new remaster, even on Switch, plays very well in terms of handling. Again, the 30 FPS was a great move.
If you're a multi-console owner, then we've arrived at the real question in many's minds. When you have a PS5 or Xbox Series X and also own a Switch, cross-platform games become a matter of preference. Do I see myself playing the Switch version of Tony Hawk's Pro Skater 1+2 when I also own it on Xbox? I really do. Here's why.
A Welcome Addition to the Nintendo Switch Library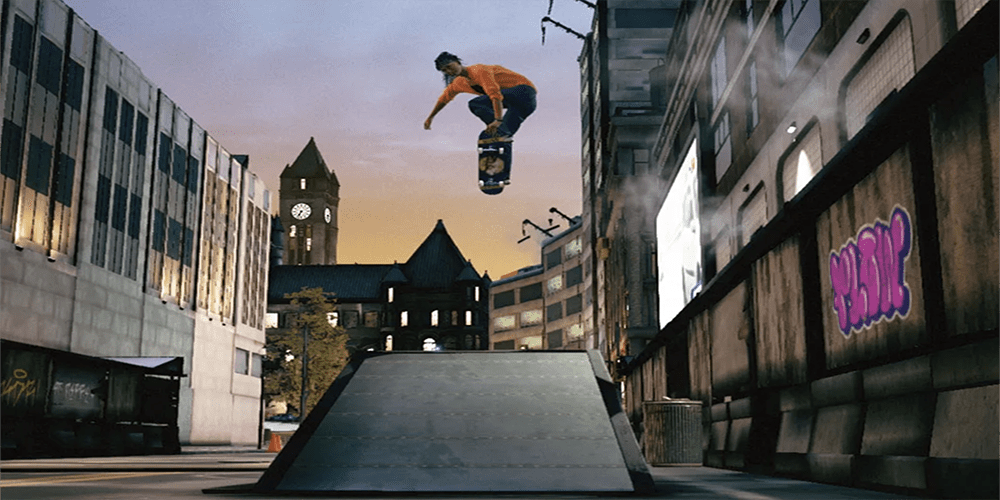 Image Credit: Activision
In writing this review for Tony Hawk's Pro Skater 1+2 for Nintendo Switch, I came to this conclusion. The Switch is a console I don't associate with these crisp, high-definition experiences. Maybe the introduction of a new 4K Nintendo Switch upgrade changes that, but for now, I think of the Switch differently. When I run a game on the Switch that I can also have on another console, it's usually for two reasons. One, the hybrid portability is a perk meaning I can take my games on the go. Secondly, and most importantly, the Switch feels more fun for games with an arcade energy or casual tone.
The crispness of Tony Hawk's Pro Skater 1+2 is really great on Xbox and PlayStation, but the Switch version is way better than I expected. It looks really good, despite a loss in visual fidelity. The Switch version leaves me feeling like I did after writing my Crash Bandicoot 4 review For Nintendo Switch. The game might feature better experiences on other consoles, but the Switch version is more than just a port. It's a really great experience on a console people love. Some ports to the Switch go okay, but Activision and Toys for Bob seem to have it down quite well. While we're not doing a score this time around, I highly recommend grabbing this game for the Nintendo Switch.
Tony Hawk's Pro Skater 1+2 is available now for Nintendo Switch.
A digital review copy was provided by the publisher for the purposes of both the Nintendo Switch and Xbox review.
Featured Image Credit: Activision
Taylor is the Gaming Editor of Comic Years and a lifelong fan of video games. He holds two degrees in Political Communication and wrote a Master's Thesis on resistance movements, race, and the exploitation of college athletes. His wife and two Toy Australian Sheppards keep him sane.
Leave a comment