Tiny Tina's Wonderlands Length – Level Cap and How Long to Beat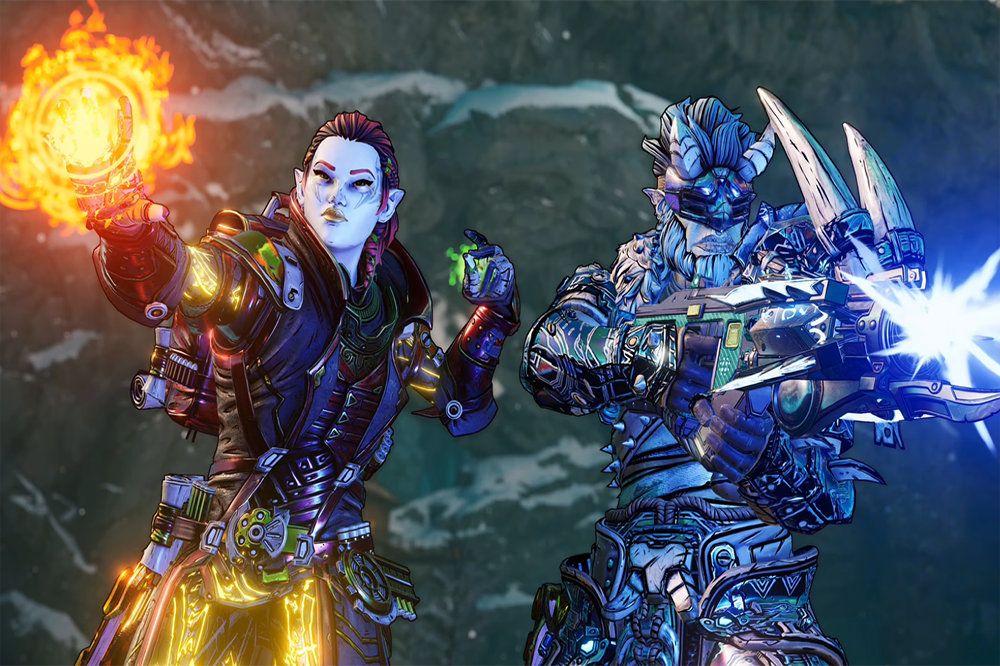 As with any Borderlands game, completing the campaign is hardly the only goal. Side quests mean that you have ample room to try and expand your story. Additionally, games like this offer a level cap that you can attempt to reach, which also unlocks other game options. While I'm not the type to try and find every gun in these games, there is a great endgame here to explore. In fact, I'd argue that Tiny Tina's does a great job enticing you to stick around after the Dragon Lord is good and defeated. Fully enjoying Tiny Tina's Wonderlands isn't about how long it takes to beat, but also hitting that peak level cap and unlocking so much more. Here's what you should know about Tiny Tina's Wonderlands length and what might even wait beyond the launch edition of the game.
How Long Does It Take to Beat Tiny Tina's Wonderlands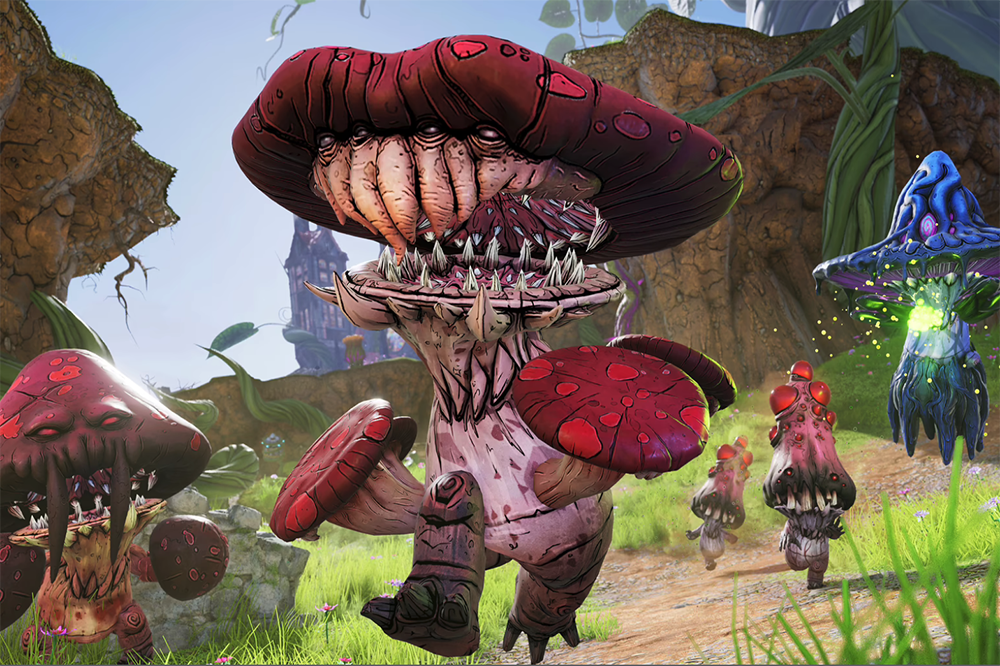 Image Credit: 2K
According to How Long to Beat, the average length of Tiny Tina's Wonderlands campaign is about 12 hours. That fits in line with my time spent finishing the game, which with some of the side quests sat around 15 hours. I certainly didn't dive into everything there is, which HLTB argues might take you closer to 18 hours. So, if you actually dive into everything the game offers on your quest to defeat the Dragon Lord, you can get nearly 20 hours out of the game.
Like any Borderlands game, however, that's not the whole picture. When you look at the goal of a game like this, it's not just about the campaign. Gearbox really encourages the player to try and find everything they can in the game. I can't tell you how many loot boxes in the game I ended up finding once I revisited a few levels I wanted to play again. That alone means that you probably have more to explore if you go back after you beat the campaign. That said, there's even more that awaits you in the endgame. Here's how.
Overall, the goal in Tiny Tina's Wonderlands is to defeat the Dragon Lord. The character, voiced by Will Arnett, is a fun villain that fits into the D&D-inspired fantasy world of the game. As you work through the campaign, you find that the Dragon Lord is a bit elusive. Hordes and enemies and plenty of loot to discover keeps you busy, but you're not just trying to defeat the masses. You want the big guy. So, when you do finally beat him, the game's main campaign wraps up. If you want to end things there, then yes, the length of Tiny Tina's Wonderlands is just under 15 hours. Side quests add some more content, but there's even more awaiting you after the game.
Side Quests and a Level Cap Offer Even More for Players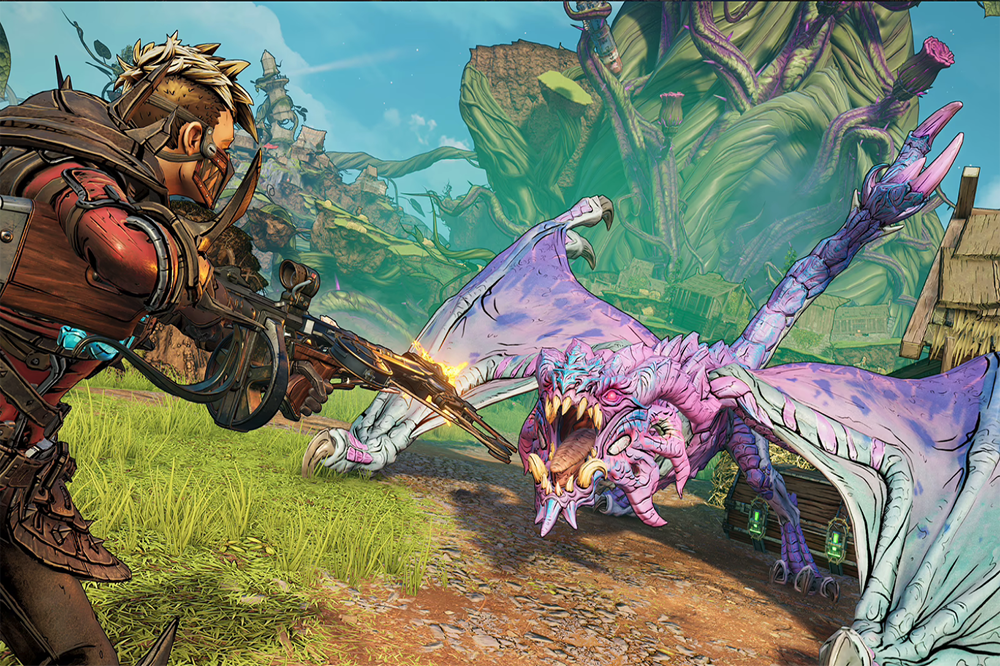 Image Credit: 2K
Side quests and the level cap offer you more room to explore the Wonderlands on top of the campaign. Overall, the highest level you can reach right now is 40, but that unlocks the Myth Rank. Here's how Gearbox explains the Myth Rank, a fun take on the endgame approach to a campaign-based adventure:
"Once you reach max level, earning additional experience will increase a new leveling bar representing your Myth Rank, with a new Myth Point awarded each time you fill the bar. Myth Rank manifests itself as a collection of constellations, which you can see in your inventory menu via a new tab to spend any Myth Points you've earned."
On top of side quests in the campaign, there's also the invigorating Chaos Chamber. This essentially bumps you up to the highest difficulty of the game. It also lets you run sections of the game back again. This also unlocks Chaos Tier weapons and loot, so it's well worth another look! Even though Tiny Tina's Wonderlands technically takes 15-20 hours to beat, you'll have plenty of more fun. Tackling everything, including mastering the level cap, Myth Rank, and Chaos Chamber is a heavy task. Not to mention, there will be DLC in the future and a potential level cap increase, which you might have already unlocked depending on the Tiny Tina's Wonderlands edition you purchased.
There's so much to continue diving into with this game. All in all, we'll have more Tiny Tina's Wonderlands content coming in the future, including a potential level cap increase! You can find the game now in stores and online! Thanks for reading Comic Years for all things gaming, comics, and pop culture.
Thanks to 2K for the review code!
Featured Image Credit: 2K
Taylor is the Gaming Editor of Comic Years and a lifelong fan of video games. He holds two degrees in Political Communication and wrote a Master's Thesis on resistance movements, race, and the exploitation of college athletes. His wife and two Toy Australian Sheppards keep him sane.
Leave a comment