The Steam Deck Is The Handheld Gaming PC Of Our Dreams
When the Switch was revealed, I thought of it as the biggest change to gaming in recent memory. That said, the Switch's limited hardware keeps it from running top-tier AAA games. Nevertheless, the Switch library is expansive and hard to skip out on. It's why a lot of players go the "Switch & PC" route to cover their bases. In a huge reveal from Valve, the company announced the Steam Deck, a handheld gaming PC that packs a real punch. It's not time to trade in your Switch but gamers do now have another option for on-the-go-gaming. Here's what we know so far about the new portable PC.
Is this Handheld Gaming PC Worth the Cost?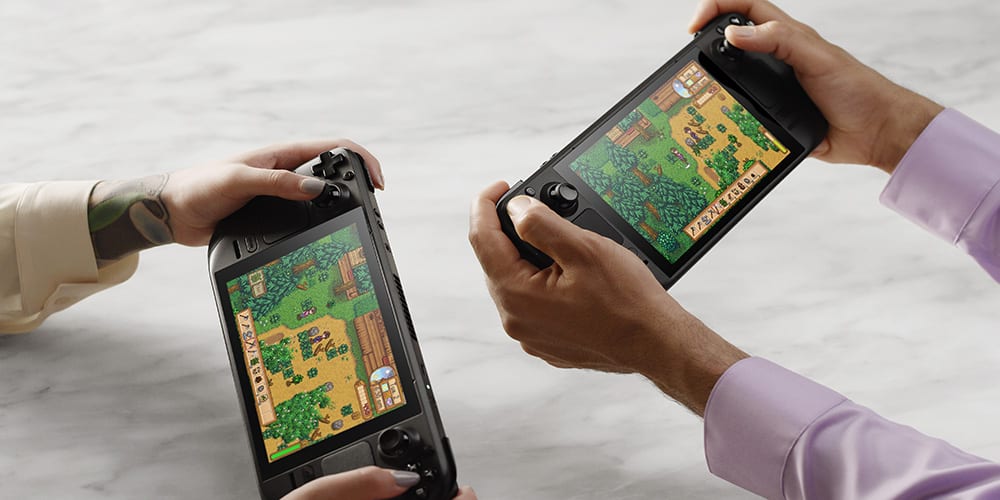 Image Credit: Valve
Valve revealed the Steam Deck to fairly positive feedback this week. With reservations opening soon, the hardware plans to launch sometime in December of this year. There are three versions of the Steam Deck to consider:
64GB – $399
256GB – $529
512GB – $649
With room for expanded SD storage, these internal storages do not limit the Steam Deck's potential room. All feature a custom AMD APU optimized for handheld gaming. The APU is a Zen 2 + RDNA 2 configuration that promises to run AAA games like Star Wars: Jedi Fallen Order which was previewed in the reveal video. It's worth noting that this project is the Valve handheld gaming PC 'SteamPal' we learned about earlier this year.
There's a big push for handheld and on-the-go gaming right now. In a lot of ways, it's a mix of two major factors. Firstly, the Switch changed our understanding of gaming. There's no underselling how influential the console is to hardware developers. Players continue to buy the Switch for its versatility and we're seeing that mirrored in other projects. The second factor is technology itself. With new innovations, it's possible to play high-quality games on a small, compact computer you can hold. It's not the premiere experience but it's one many want the option to choose.
The hardware runs your entire Steam Library  just like any other PC. The official dock built into the Deck also connects to external displays, wired networking, USB peripherals, and power. Essentially, this is a gaming PC you can plug into any monitor and run like a usual setup. A handheld gaming PC needs to essentially mimic the usual experience and Steam Deck does just that. With a built-in controller and familiar design thanks to things like the Switch and Alienware Handheld PC, Valve might be on to something huge. That said, how will it perform given its configuration?
Steam Deck Specs and Technical Details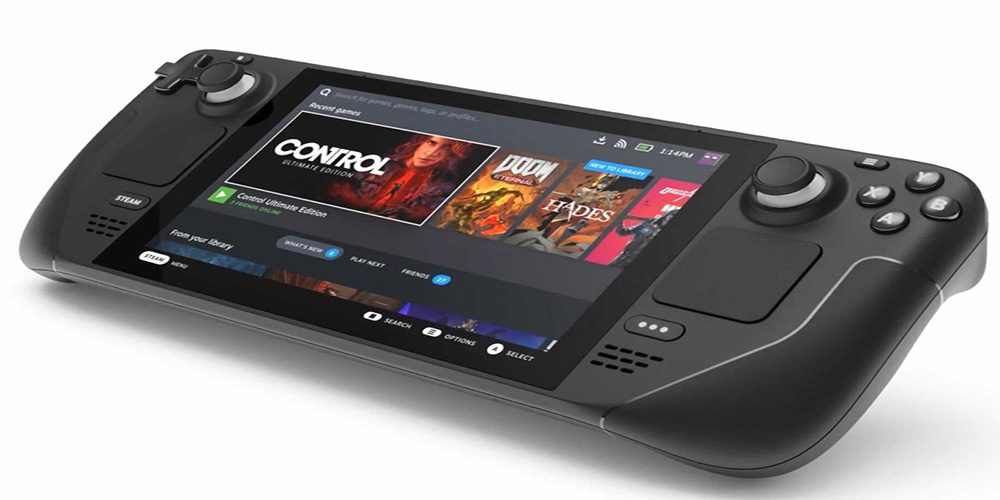 Image Credit: Valve
The Steam Deck won't be the most powerful computer to hit the market in 2021. That said, it's impressive in my eyes that it can achieve what it can. The Steam Deck features 16 GB of LPDDR5 RAM in each of its three tiered console options. The display is a 7″ 1280 x 800px LCD screen, which might turn some people off. In my eyes, that's more than feasible for PC gaming on the go. Not to mention, even the new OLED Nintendo Switch launching this October doesn't match that resolution.
Bluetooth 5.0, a dual microphone array, and 3.5mm headphone jack let your current PC accessories work seamlessly with the Steam Deck. The hardware will run a special version of Steam OS but still work as the normal platform players know. All in all, I think some people will shrug this off as a fad item or introduction to PC gaming rather than a valid second option. I don't see it that way at all.
A handheld gaming PC like the Steam Deck is promising to a lot of types of gamers. Parents who like the Switch for its off-TV gaming around a busy house will find this compelling. Likewise, people who don't want to dive into a thousand-dollar gaming PC investment can grab the $399 model and play Steam games. It's a solid option to add to the market that I see going very well.
Let us know what you think of the Steam Deck in the comments! If you're planning to pick one up or skip it, then let us know why either way. Thanks for reading Comic Years for all things gaming, comics, and pop culture.
Featured Image Credit: Valve
Taylor is the Gaming Editor of Comic Years and a lifelong fan of video games. He holds two degrees in Political Communication and wrote a Master's Thesis on resistance movements, race, and the exploitation of college athletes. His wife and two Toy Australian Sheppards keep him sane.
Leave a comment