The History Of The Crysis Series – A Historic Game Returning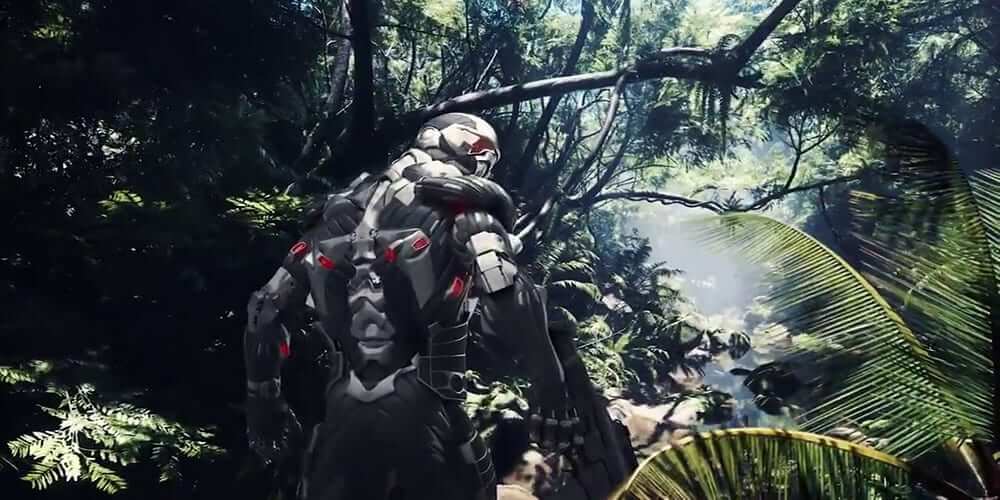 News of the remastered Crysis game has a lot of longtime gamers excited to get back into the exosuit and kill some aliens. Interestingly enough, the long pause in the series led to a lot of people missing out on this incredible series. The story of Crysis and its developer Crytek is one of the most interesting stories in early 21st century gaming. Here's the history of the Crysis series and why you should be very excited about a remastered game.
The History of
Crysis
– Crytek and the CryEngine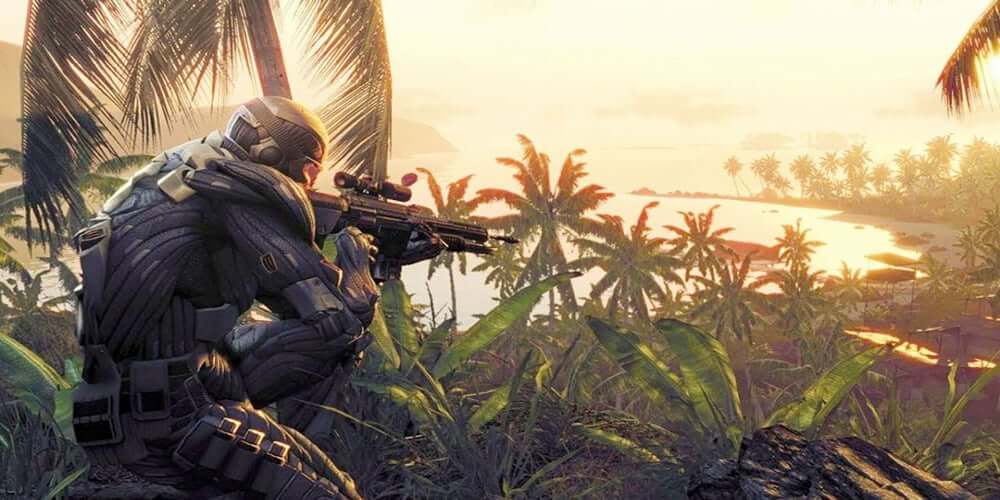 Image Credit: Crytek and EA
It's impossible to talk about the history of the Crysis series without talking about game engines. Fun fact about gaming: most developers use a general, open-source engine to create games. A few popular ones are the Unreal Engine or EA's Frostbite engine. Back in the late summer of 1999, German-Turkish brothers Cevat, Avni, and Faruk Yerli looked to change things up. They began writing games in their own game engine they created together. The first title, X-Isle: Dinosaur Island was only a demo of what the engine could do. The incredible revelation: large viewing distances that, at the time, could not be done by other engines. NVIDIA loved the tech and signed Crytek, the brothers' development studio, to use X-Isle as a benchmark for NVIDIA cards.
The next step was a full game, which came as Engalus. At E3 2000, fans saw their first look at this cyberpunk first-person shooter and gained a lot of attention. Unfortunately, the game didn't end up reaching the finish line. E3 2000 did allow the company to meet with Ubisoft, however, who wanted the team to make a game. The meetings consisted of questions about a full-fledged X-Isle, which would later be turned into the first Far Cry game. Released in March 2004, Far Cry impressed a lot of people for its gameplay, and more importantly, game engine. 
CryEngine and EA Partnership
Far Cry was a good game, but developers and publishers really couldn't believe what they were seeing from the engine. The same year of the game's release, EA reached out to Crytek to begin talks about a gaming franchise developed around CryEngine. EA believed with the right resources, Crytek could push the CryEngine to new heights. Ubisoft retained the Far Cry franchise and rights to the original CryEngine, which they could use to develop their own engine, Dunia. The next step for the team at Crytek was to announce Crysis, an original story first-person shooter that pushed the genre to new heights. Nobody really knew how incredible this game would end up becoming. 
The History of the
Crysis
Series –
Crysis 1 and 2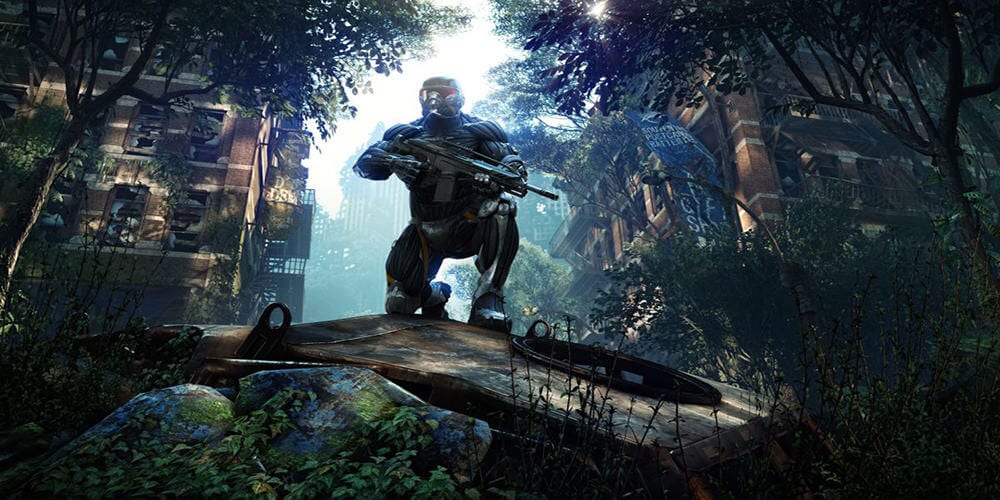 Image Credit: Crytek and EA
The first Crysis game launched in 2007 and literally left fans and gamemakers awestruck. The game didn't just look great; it looked better than anything else on PC. The lighting effects alone were miles ahead of other engines, but the longdraw environments and crisp graphics seemed 10 years ahead of their time. It was insane to many that a PC could even run something like this. Naturally, people on the internet and around the gaming community joked about its requirements on PC. A meme was born: fans would ask those who build new PCs "but can it run Crysis?"
The game launched Crytek to new heights, and the team moved to Frankfurt just before looking to expand beyond their CryEngine 2. A second studio in Kiev launched, and shortly after that, a team in Budapest. An expansion for the game called Crysis Warhead was released later exclusive to PC, although Xbox Live and the Playstation Network would get the game and its extra content in 2011. 
CryEngine 3 and
Crysis 2
The next step in 2009 after acquiring a number of studios in design and game making was to introduce CryEngine 3. The 2009 Game Developers Conference saw the first glimpse of the engine, which would be made available for PS3, Xbox 360, and PC. In 2011, Crysis 2 launched on all three platforms. At this point, Crytek looked to expand beyond the Crysis series. They developed Ryse: Son of Rome and Homefront 2 just before THQ filed for bankruptcy and gave them the rights to the latter. 
CryEngine 3.4 and Crysis 3
In 2012, CryEngine 3.4 SDK introduced full Direct X 11 support to its offerings. Crysis 3 released in 2013 to good reviews, although the linearity of the series was growing stale for gamers. While the impact of its predecessors hailed in comparison to the debut, all three Crysis titles are truly remarkable. The games aren't necessarily triumphs in storytelling or gameplay, but the nanosuit trend we see in Call of Duty and other shooters began with Crysis. It's a wonderful game and a remastered version coming soon is a good chance to play the game if you haven't done so before. 
The Story and Tech of the
Crysis
Games –  History of a Sci-Fi Classic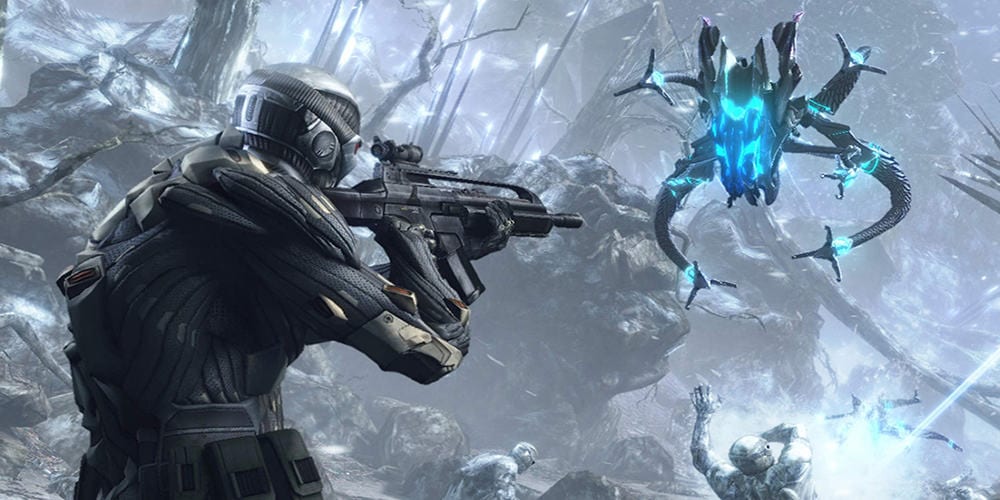 Image Credit: Crytek and EA
I'm leaving out spoilers because the remaster is likely something a lot of first-time players will experience. But, let's talk about that story. It's funny that a Crysis remaster is coming soon since the game begins on August 7, 2020. At the time this was the future, and North Korean forces had taken over the fictional Lingshan Islands. A group of archaeologists come across an alien technology that spurs a war between American and North Korean forces. Little do they know that alien beings are also in the mix now as well. Soldiers are capable of incredible things thanks to nanosuits that provide them with special abilities. The nanosuit is capable of recharging the soldier's health before any permanent damage occurs. Likewise, four modes are available to those in the suit.
Firstly, armor mode deflects damage and recharges the suit's protections more quickly. The strength mode allows hand-to-hand combat powers of a pseudo-superhero. Like, seriously, you can throw objects at enemies and kill them as well as jump higher and aim more accurately. Speed is also a powerup worth trying, which speeds up everything from movement to reloading. Lastly, Cloak, a power most famous from the Crysis series, makes you invisible and silent. Using these powers together helped to force the player to constantly change their approach to enemies. 
When Does
Crysis
Remastered Release?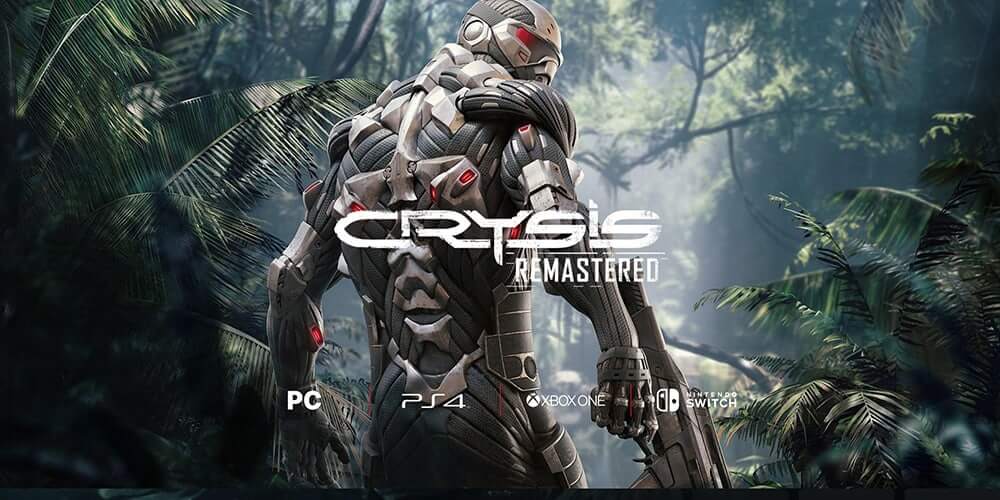 Image Credit: Crytek and EA
There is no official release date for the Crysis Remastered title yet. We do know it's coming to multiple consoles, including PS4, Xbox One, Nintendo Switch, and PC. When we know a date, we'll be sure to let you know here on the site. 
Are you interested in more pieces like the history of the Crysis series? One that might interest you covers the history of CD Projekt Red, the team behind The Witcher series and the upcoming Cyberpunk 2077. If you want to see a certain "history of" piece written, then let us know in the comments what you want to see! Thanks for reading Comic Years for all things gaming, comics, and pop culture.
Featured Image Credit: Crytek and EA
Taylor is the Gaming Editor of Comic Years and a lifelong fan of video games. He holds two degrees in Political Communication and wrote a Master's Thesis on resistance movements, race, and the exploitation of college athletes. His wife and two Toy Australian Sheppards keep him sane.
Leave a comment