The History Of Pokémon Go And Its Impact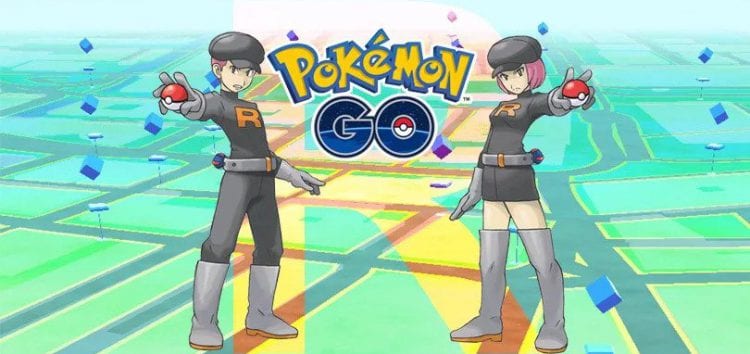 Pokémon is wildly popular in just about every medium. The anime is still incredibly popular, and the video games themselves sell millions of copies all over the globe. Detective Pikachu, a live action adaptation using the IP, made a lot of money this past May, and mobile games featuring favorites like Pikachu, Bulbasaur, and Charizard are played by people all over the globe. No mobile game is more popular than Pokémon Go. The history of Pokémon Go is the story of a cultural phenomenon. It's crazy to think the game is only a few years old.
When the game released, mainstream news outlets covered it extensively. People were walking around town, hunting for new Pokémon, and even getting into some dangerous situations. Nintendo games are full of rich history (Fire Emblem, for example) and interesting tales, but the latest Pokémon craze was something entirely unique. Let's take some time to reflect on the history of Pokémon Go, the company that develops it, and the people still trying to catch them all today.
Niantic Start and Early Years          
In 2010, Google encouraged its employees to form startups for a variety of projects. John Hanke founded Niantic Labs within Google at this time. The name Niantic comes from a whaling ship which sailed to San Francisco during the 1800s. At this time the Gold Rush brought millions to California. The group on board the Niantic looked for fortune. When Niantic the company began, it started with a small team. At the time of the release of its first game, Ingress, Niantic Labs only had 35 employees on staff.
The team's first project was Field Trip. The game functioned as a GPS location-based game. Go figure, right? The app had you find cool, hidden spots around the world around you. It fit in nicely with the trend of geocaching, or nature scavenger hunts that were popular during the boom of the mobile gaming craze of the early 2010s. From there, Niantic moved to an augmented reality focus with the same location based mechanic at the heart of gameplay. The follow up game made Niantic a big name in the industry. Because of Ingress, Pokémon Go was possible.
Ingress
Ingress began as an invitation only game for Android. The game was released in November 2012, then hit public release in October 2013. The iOS version of Ingress released in the summer of 2014. Ingress is a game that mirrors a lot of the familiar features of Pokémon Go. Using mobile GPS capabilities, players found portals around the world and interacted with them. Much like Poké stops, these portals could be activated, and were often as centers of public expression of creativity, such as art, historic buildings, and other focal points of human progress. 
The game also included a backstory and narrative, loosely connecting your adventures together. In the Ingress world, a force called Exotic Matter is seen as residue from an alien race. Two human factions, teams called the Enlightened and the Resistance, are tasked to find Exotic Matter by interacting with portals around the globe. After beginning without micro transactions, in-game items and currency filtered in.
Ingress Prime
Following the release of Pokémon Go, Niantic reinvented Ingress under the new name Ingress Prime. The changes came from lessons learned during the development and rollout of Pokémon Go. The game made changes to the portal mechanics as well as introduced new goals and features. For players who weren't eager to change over to the new version of the game, a separate software was available. Named Scanner , the download was a separate experience that blended the old mechanics into the new, so players could transition more naturally. As of April 2019, a TV series called Ingress: The Animation debuted on Netflix, and serves as an animated program for the game's lore and narrative.
After Ingress' original debut, the company would move its sights to a bigger project: Pokémon Go.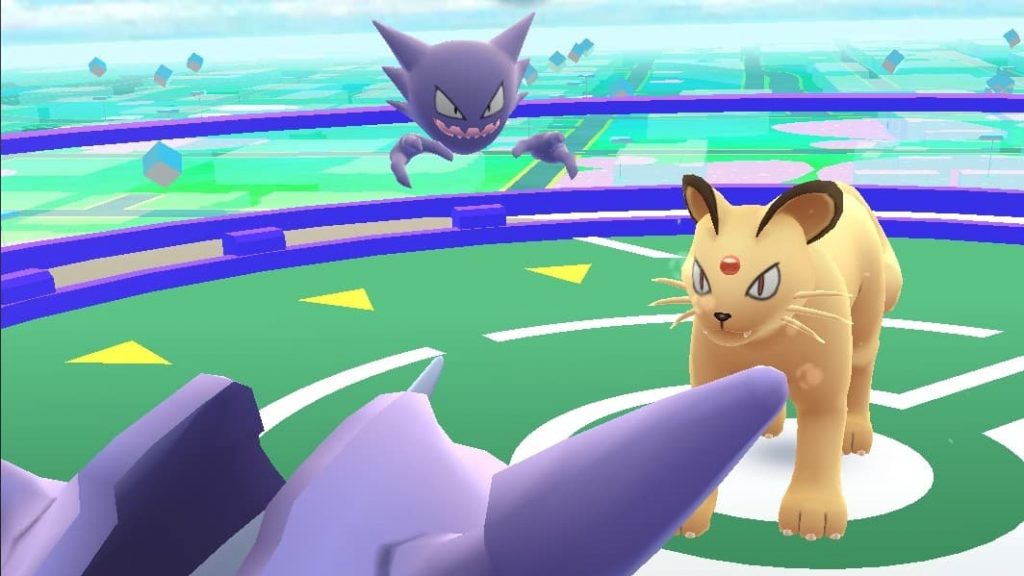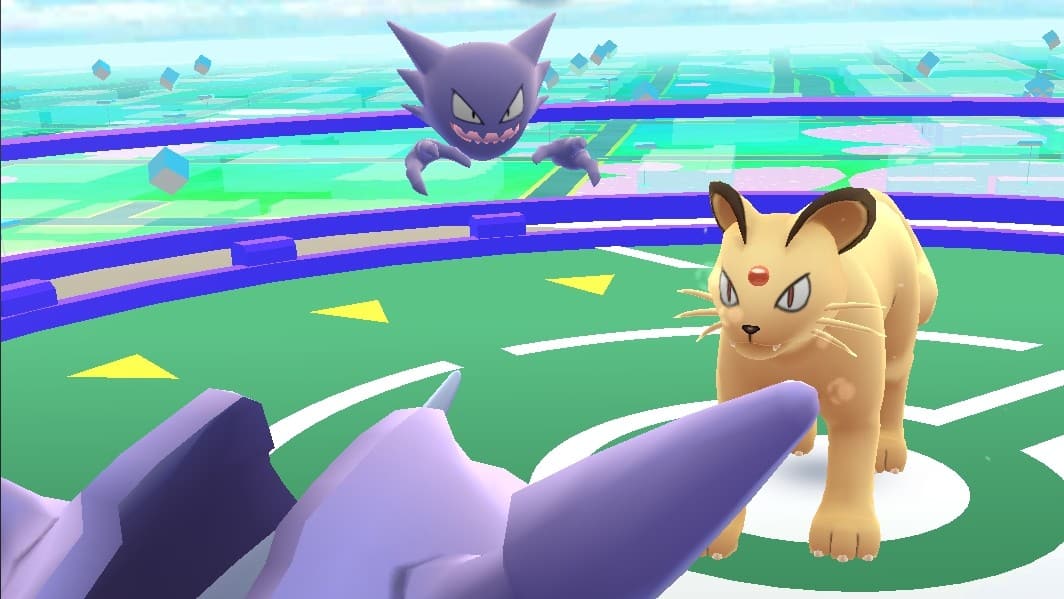 The History of Pokémon Go – Development and Release
In September 2015, Niantic distanced itself from Google, becoming its own company and not just an associated startup. At this time, Google's parent company, Alphabet Inc, was restructuring how everything was sorted internally. While this occured, Niantic announced that Nintendo and The Pokémon Company would invest $30 million into a project, with $20 million given upfront. Following this announcement, other industry professionals and leaders contributed money as well, hoping to grab a spot on Niantic's board of trustees. 
With the influx of cash, Niantic announced they'd develop a new game called Pokémon Go, a GPS based Pokémon hunting experience built off their Ingress model. Slated for a July 2016 run, the announcement made waves, boosting Nintendo stock value. Upon its release, the game topped the charts in every country in which it was released. It held the record for most downloads in a single week, but only for a short while. Later in 2016, Super Mario Run, another Nintendo mobile game, would dethrone Pokémon Go. 
Impact of the Game
The game made waves in just about every way possible. The most popular social media channels, including Facebook, Instagram, Twitter, Snapchat, and Tinder all reported a decrease in use during the first weeks of Pokémon Go's release. The game was downloaded over 100 millions times, making an average daily revenue of $10 million. In just two months after its launch, 500 million downloads of the app were reported at an Apple keynote. 
Players moved quite a bit, thanks to the game. In two months, users walked 4.6 billion kilometers, hitting 8.7 billion by the end of 2016. At the end of 2017, users walked 15.8 billion kilometers, which equals the distance of the Earth to just passed the end of the solar system. By 2019, the game reached 1 billion downloads.
Pokémon Go's Marketing and Monetization
The game, liked Ingress, utilized a two part revenue stream. First, in-app purchases were available for items and currency. Regional partnerships also helped Niantic make some serious dough. Working with brands like Sprint, Starbucks, and others helped bring in some steady revenue to continue work on the app. 
Harry Potter: Wizards Unite
Niantic announced in 2017 that they would be developing a game for a new IP, Harry Potter. With help from Warner Bros., the game would allow players to experience real world neighborhoods and cities to learn spells and fight fantastic beasts. You'd also run into famous characters from J.K. Rowling's Wizarding World. The game released initially in New Zealand on April 16, 2019. Worldwide, the game released on June 21, 2019. 
The History of Pokémon Go – Future Plans
The game is still looking for new ways to enhance the experience. Most recently, the game introduced Team Rocket as a villain, who turned Pokémon evil and took over Poké Stops. Special events like costumed Pikachu and Snorlax infestations also help make the game fun. Plus, legendary Pokémon pop up all the time, giving players the ability to take them on in what the game calls "raids."
It's incredible that the game is thriving still to this day. It's a wonderful way to celebrate Pokémon fandom. If you haven't played in awhile, go ahead and pick it back up. There's still a lot Pokémon Go has to offer!
Taylor is the Gaming Editor of Comic Years and a lifelong fan of video games. He holds two degrees in Political Communication and wrote a Master's Thesis on resistance movements, race, and the exploitation of college athletes. His wife and two Toy Australian Sheppards keep him sane.
Leave a comment