The History of Modern Warfare 2
After some rearranging, Activision's dual-threat of Infinity Ward and Treyarch launched its trade-off release approach to Call of Duty. The best part of this effort is that gamers got a new game every year. Without one studio forced to do all their work in a 9-month window, their games offered value every time around. After Treyarch returned the series to WWII in World at War, Infinity Ward took us back to the present day. Its sequel to its last release, Modern Warfare, would be a direct continuation of the characters we met last time. Here's a history of Modern Warfare 2 and what it offered players who loved the series.
The History of
Modern Warfare 2
– Keep It Rolling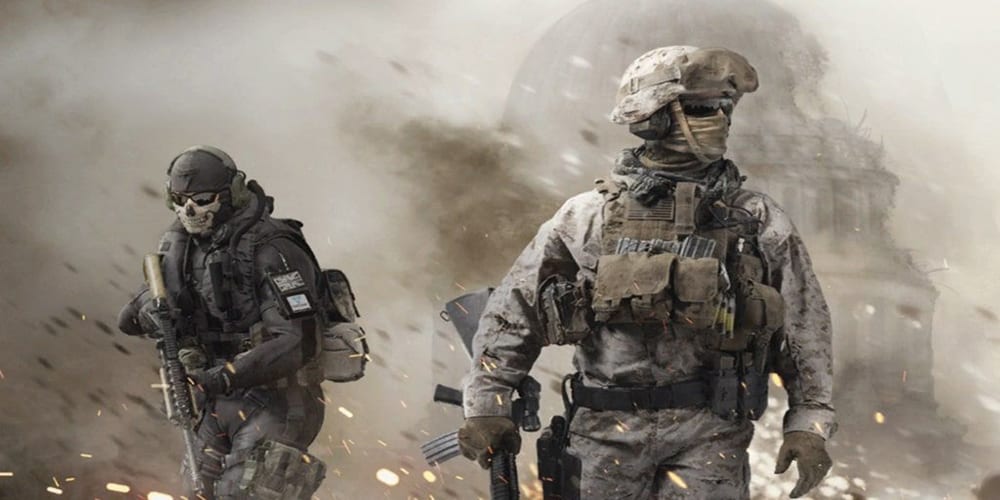 Image Credit: Activision 
Given the success of Call of Duty 4: Modern Warfare, 2009's Modern Warfare 2 offered a lot of the same. The story, in particular, would be a direct continuation of the 2007 game. For a while, there was a working title of Call of Duty 6, but the numerical didn't make much sense anymore. World at War ditched the numbers to help differentiate between the dual studios working on new games in the series. The goal this time around was to continue the story of MW but enhance the visual capabilities of the game. With more changes happening visually than in the gameplay, no beta took place for the game. Likewise, Infinity Ward declined the option to make a Wii version of the game. The console simply didn't have the firepower.
The game would be coming to PC, however, and working on its own user-run servers. PC members felt a bit slighted by this, making it seem like consoles received preferential treatment. Luckily, Infinity Ward helped ease concerns with numerous statements and adjustments to the PC version of the game. To make the game's story feel more consequential, the Infinity Ward team explored a number of issues to explore in the game. These included things like viruses and terrorism but real-life events caused them to step back a bit. The 2008 Mumbai terrorist attacks made a fictional story resembling anything near real-world traumas unnecessary and unwise.
With the use of a suped-up engine taken to enhance the capabilities of Modern Warfare, the history of Modern Warfare 2 would very much make the series feel like a step up from its past titles. 
A Statement to the Gaming World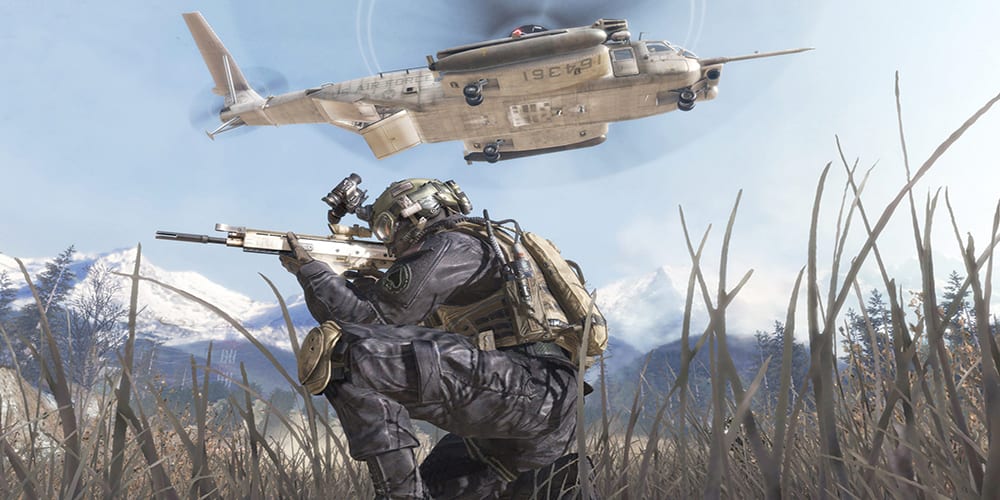 Image Credit: Activision
In a lot of ways, fans and critics alike appreciated Modern Warfare 2's ability to live up to expectations. From its story to its multiplayer modes, the game felt like a statement to the gaming world. Not only is the history of Modern Warfare 2 one of success, but it's very much a moment where Activision proved their approach to development could work. Now, with two capable, competent studios taking turns making games, Call of Duty would be here for years to come. 
Spec-Ops mode, which offered mini-mission challenges, really felt like the next great contribution to the series. With challenges both timed and kill counted, there were so many different things to take on in this game. Sure, the campaign was shorter in part because of it, but there was more diversity in what the game could offer over the course of its life. In just 24, the game sold 4.7 million copies in the U.S. and U.K. Additionally, the game made over $1 billion in sales worldwide just from its first few months alone. By the end of its 4th year on shelves, the game was purchased by about 23 million people. 
Is this the best game in the series? Not necessarily. Overall, I think this game needed to happen to help show the world Call of Duty could keep improving itself. As we saw in World at War, new game modes could breathe life into the shooter genre. The next big jump would occur a year after in Treyarch's next title, Black Ops. We'll talk about that one next time! Thanks for keeping up with this history of the Call of Duty series!
Featured Image Credit: Activision
Taylor loves to play video games in his spare time. He has two degrees in Political Communication and wrote his thesis on Marxism and the exploitation of college athletes. In his spare time, he loves spending time with his wife and two Toy Australian Shepherds. He's always got headphones in, and he's a diehard Cubs fan.
Leave a comment