The Great Ace Attorney Chronicles Review For Nintendo Switch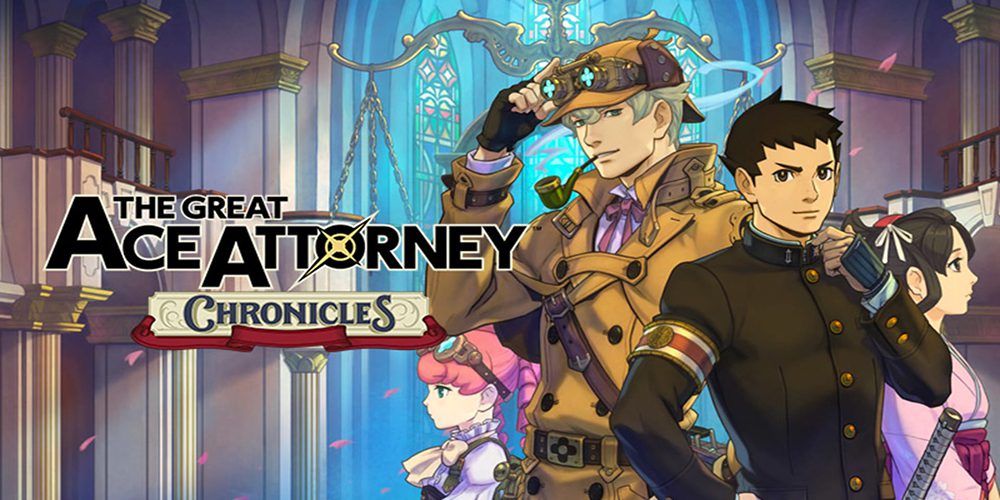 The world of visual novels continues to grow in popularity. While many great visual novels and puzzle games exist, the Ace Attorney franchise stands out for a few reasons. Firstly, the game's puzzles and creative spin on courtroom drama is addictive. Not to mention, it's a ton of fun getting to solve mysteries and uncover testimonial fallacies. Overall, the game would be nothing without its witty writing either. That's why so many Western players should be thrilled to see The Great Ace Attorney Chronicles arrive outside of Japan. The game, which comes with two adventures, is one of the finest entries in this illustrious series. If you're on the fence about heading to court, then hopefully this review for The Great Ace Attorney Chronicles can help! Let's start first quickly with an intro to the series for newcomers.
A Brief Intro to the Ace Attorney Franchise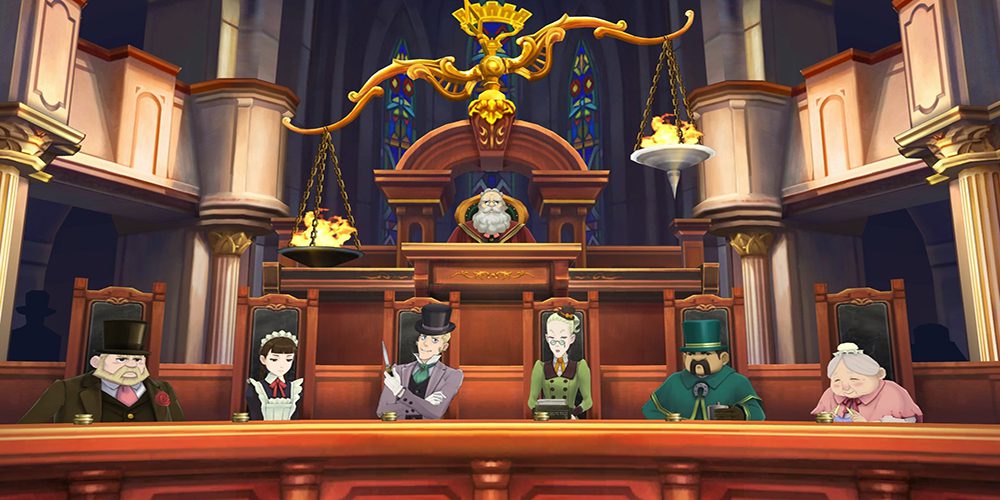 Image Credit: Capcom
Ace Attorney as a series kicked off in 2001 on the Game Boy Advance. The first entry, Phoenix Wright: Ace Attorney, introduced the titular main character to gamers. Wright and his mentor Mia Fey investigate cases and represent defendants in court. Along with proteges Apollo Justice and Athena Cykes, the truth comes out through the player's cross-examination of NPCs. From witnesses to actual defendants and plaintiffs, your job is to figure out what's really going on. The game plays out like a visual novel, allowing players to expand an over-arching story as you move from case to case.
Players gather evidence over three days of court hearings and present the judge with a case once enough info comes out. There are six mainline games to the series and a slew of side-series, not unlike the The History Of Super Mario. It's not just a series that exists in gaming either. There are manga series, an anime, a live-action film, and other fun adaptations of the franchise. Writer and director Shu Takumi planned on ending the series after three games. Funnily enough, fans wanted more despite Takumi assuming this would be a niche title. Takeshi Yamazaki took over in 2009 with Ace Attorney Investigations: Miles Edgeworth.
Most of the games released in Japan take place in the same country. When things come over to the West, however, a lot of the games take place in Los Angeles. That isn't true of the latest release, The Great Ace Attorney Chronicles, which is why we're together in this article in the first place! Despite being a little different in substance and story, playing through The Great Ace Attorney Chronicles for this review proves that the latest entry to come to the West is perfect for newcomers and beginners.
Is The Great Ace Attorney Chronicles Good for Newcomers and Beginners?
Image Credit: Capcom
If you're new to the Ace Attorney series, then this is a great place to start. While there are some fun connections to past games, you don't need to know a thing to hop into The Great Ace Attorney Chronicles. In fact, I'm confident that this is what I'll recommend newcomers try first when they check out the franchise as a beginner. From the interesting setting of the game to the flawless cases and story, there's a lot to love about these two games. In a single package, you get a great collection of titles to check out that perfectly encapsulate what makes the Ace Attorney franchise a cult favorite.
The Great Ace Attorney Chronicles isn't set in modern day like past games. This time, players head back to late 19th century Japan and England, as Ryunosuke Naruhodo. Naruhodo connects to the mainline series however as the ancestor of series mainstay Phoenix Wright. Within both titles that come with the new package, you get five murder-mystery episodes each. Characters and humor aren't sacrificed by any means with the variation in time period. For example, the first defendant you take on is literally yourself. As you learn the ropes of the game's mechanics, the Judge endlessly criticizes you to the point of painful perturbation.
I can't stress enough that throughout both titles in Chronicles, the localization is flawless. The game works incredibly well for Western audiences but still feels similar to the original games. In a single case, you can go from laughing along with the hijinks to actually feeling sadness from the cases. Whether you're in Meiji-era Japan or Victorian London, the game's setting also adds a fun garnish to the exciting presentation.
The Great Ace Attorney Chronicles Review Score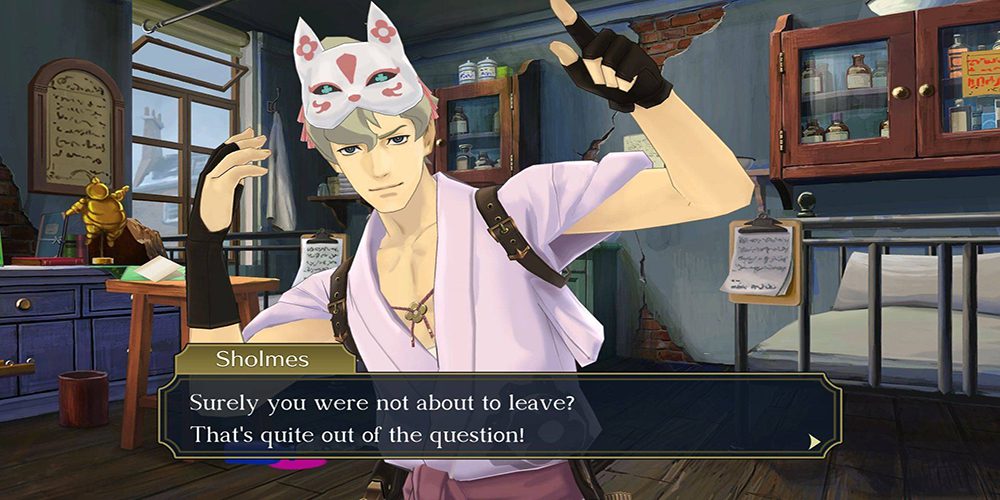 I review games on a scale of 1-10; The Great Ace Attorney Chronicles is a 9. For me, the only thing holding this back from a 10 is that I think that the cases and challenge of cases you find in something like Phoenix Wright: Ace Attorney Trilogy are a tad better. That said, the unique time period and writing in this game is the perfect place to start for newcomers. Likewise, Western fans of Ace Attorney aren't going to dislike a single thing about these games if they're already fans.
From intelligent writing to flawless puzzles and detective action, this is one of the best casual gaming experiences I've had all summer. Capcom is having a banner year across the gambit of games they released in 2021. While this is literally the opposite of something like Resident Evil Village, The Great Ace Attorney Chronicles is addicting and enjoyable in every way. If you're looking for a new game to try that won't stress you out or take a ton of energy to play, then this is the best title to go with for Switch owners.
The Great Ace Attorney Chronicles is available now for Nintendo Switch. If you've played the game, then drop your three-sentence spoiler-free review in the comments!
A digital review code of this game was provided by the publisher for the purposes of this review.
Featured Image Credit: Capcom
Taylor is the Gaming Editor of Comic Years and a lifelong fan of video games. He holds two degrees in Political Communication and wrote a Master's Thesis on resistance movements, race, and the exploitation of college athletes. His wife and two Toy Australian Sheppards keep him sane.
Leave a comment