Tekken 8 Game End of Franchise?
The Tekken video games are some of the most popular in their genre, which is plot-heavy fighting. One of the reasons why is because the Tekken 8 game stands out from others in the genre. Most other fighting games, such as Street Fighter and Mortal Kombat, focus on the fighting over the plot. However, the Tekken series creators have made their lore for this game, which sets it apart. Of course, there are similar villains to defeat in each game, but the characters fighting against them have something in common. As such, this separated the Tekken series from other fighting games, giving it a unique test. However, when Bandai released Tekken 7, they changed things up in the series.
Now, it appears that the Tekken 8 game will do something similar.Previously, Tekken 7 changed the game by developing the enmity between two of the main characters. Namely, these were Kazuya Mishima and his father, Heihachi. Fans finally found out why Heihachi killed his partner and learned that he wasn't so bad after all. In fact, he killed his wife because she was actually a demon trying to murder him. Although Heihachi isn't the nicest of people, he does this to protect his son. He became colder to prevent Kazuya from facing the same evil. However, that didn't stop Heihachi from dying at the end of Tekken 7. As the credits rolled on, fans saw that Kazuya had gained full control, with nobody left to stop him. He was no longer afraid of causing destruction and enjoyed his Devil Gene skills to the fullest. According to the Tekken 8 game rumors, the next game will close this decades-long storyline for good.
Tekken 8 Game Rumors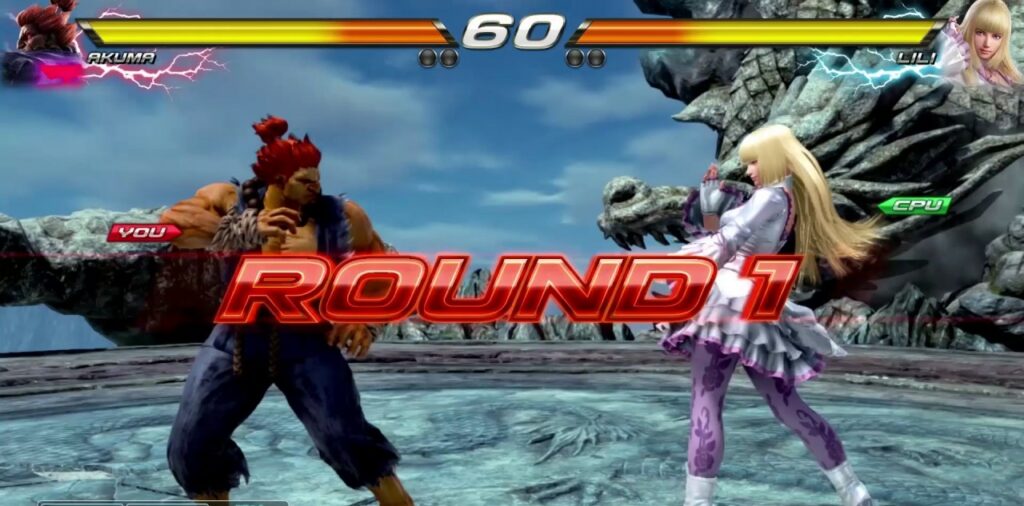 Image: Bandai Namco
Unlike his father, Kazuya showed no care for innocent lives. In fact, he even caused the destruction of a satellite to take revenge on his father. Of course, this isn't the worst thing someone has done in the franchise. After all, Jin Kazama actually created World War III so that he could prevent the curse from hurting him any longer. However, Kazuya is nowhere near as stable as some of the other characters, especially not the heroes we saw at the end of Tekken 7.
These three heroes were Lee, Jin, and Lars, who are all part of Kazuya and Heihachi's family bond. As such, we can't think of anyone else who's able to defeat Kazuya in the Tekken 8 game. Naturally, each of these fighters has his own way of doing things. However, we saw them come together at the end of Tekken 7 in preparation for the fight against Kazuya. Even so, it became clear that Jin was the best for defeating Kazuya. Perhaps in the Tekken 8 game, we'll see a battle between these two. If so, it would finally mark an end to this portion of the Tekken series, and it'd close out a lot of the lore. The end of Kazuya means an end to this storyline.
However, it's also possible that Jin could defeat Kazuya. If so, the curse would be complete, and it'd be impossible for Jin to end this destruction of his family. He might even be worse than Kazuya! Equally, though, he might follow Heihachi's steps and attempt to fix his family's mistakes. Perhaps he will also defeat his father in the Tekken 8 game, just like Kazuya.
Kazuya and Jin
Image: Bandai Namco
Whatever happens, it's clear that this next game will be a big shake-up to the franchise. Either the Tekken 8 game will end Kazuya's storyline for good, or we'll see Jin become the greatest enemy. We're not sure which storyline we would prefer to see!
Currently, we know very little about this next game in the Tekken series. There's no confirmation on a release date or even the platforms that this game might come on. However, Bandai is going to appear at Gamescom 2022. This event runs from August 24th to August 28th, so it's possible we'll get some more info at this event. Perhaps they'll even share some game footage, so we can see the fighting for real!
Are you excited about the Tekken 8 game? What storyline would you like to see? Let us know below!
Hi! I'm Arvyn, and I'm an English teacher from the UK. I've been teaching English online for over 4 years to students from all across the world and all ages. Outside of work, I'm a huge fan of reading, video games, and playing with my adorable kitties. See ya!
Leave a comment