Tech Review: Audeze Mobius Gaming Headphones
I love getting to talk about games here at Comic Years. Something we're hoping to do more of in the future is review tech hardware and accessories for the gaming world. We're really happy to kick off this extension of our gaming coverage with a review of the Audeze Mobius gaming headphones. Rather than give a score or anything like that, here's what we'll cover. After going through the features of the headphones, I'll talk about my personal experience. Lastly, I'll give a final verdict on the headphones. Let's get started with what features come with the Audeze Mobius and a few key promotions happening right now.
Audeze Mobius Features and Highlights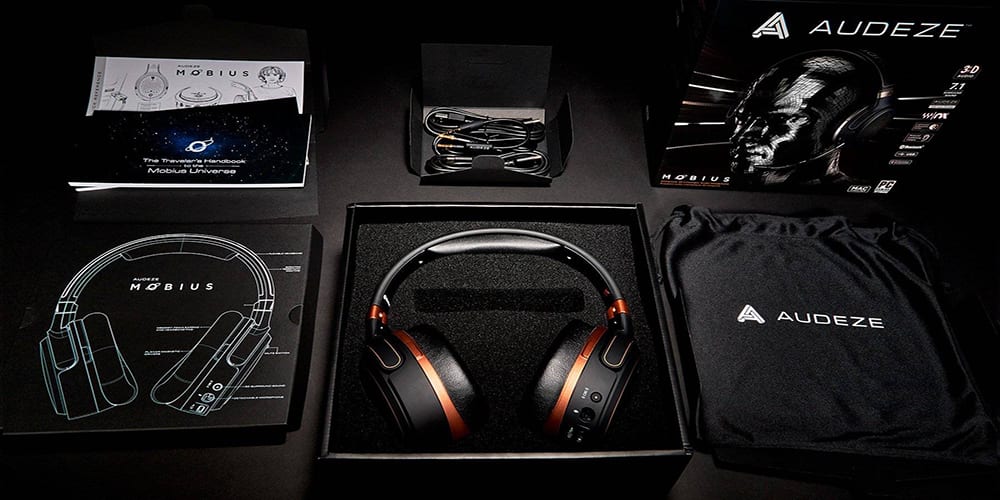 Image Credit: Audeze
Right out of the box, the Audeze Mobius gaming headphones feel a cut above the competition in terms of sheer construction. The over-the-ear headset features a closed circumaural earpad design. Adjustable settings help get the headphones to the perfect size for your head and allow you to take advantage of a number of connection options. The set comes with a USB-C to USB-C cable as well as a USB-A to USB-C cable. The headphones also include an analog 3.5mm cable which fits standard headphone jacks. Gaming headphones of course need audio input as well, which is where the detachable microphone comes into play.
Mobius also features a Bluetooth connection that works very quickly and efficiently. If you usually opt for wireless setups, then don't shrug off the USB connections with these headphones. Over wired USB, the Mobius set is able to process up to 8 channels of Surround Sound audio via Waves NX Technology. That immersive experience is highlighted by some really incredible head-tracking capabilities. The 3D audio experience provides you with dynamic sound localization. As you change the position of your head, the audio adapts to your movements. In my Resident Evil Village review, I mention the immersive audio of the game. That experience is a perfect fit for the Mobius headphones. Funnily enough, Audius and Capcom currently partner to bring both Village and this superior audio experience to players in a package.
In short, sound localization thrives with crisp anatomy calibration and room emulation. Every gaming environment is different, but Mobius responds to where you play. On PC, this experience is heightened with the Audeze HQ application. Through this app, you can customize your listening experience with personalized HRTF parameters and sound profile selection. On console, the built-in features offer an incredible experience even without this app. Let's dive into my time with the headphones and what I think of the headphones in action.
Audeze Mobius Gaming Headphones Performance Review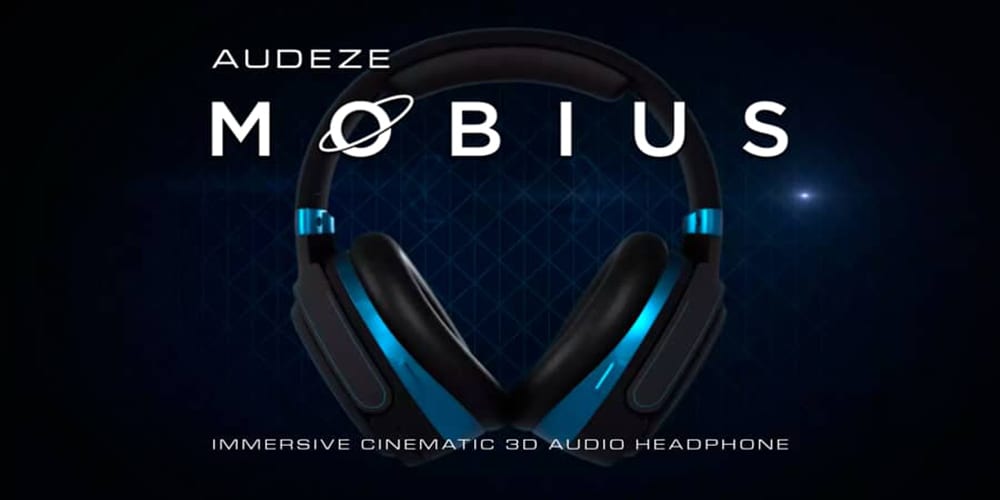 Image Credit: Audeze
Let's start first with comfort and fit. That matters a lot to me, seeing as uncomfortable headphones can damper a good gaming session. The Audeze Mobius gaming headphones are heavily constructed with plastic and feature ear pads with memory foam. The lightweight nature and comfort fit over the ears make these a joy to wear for longer sessions. Since arriving at my door, I've played three or four 4+ hour sessions with these and they fit wonderfully. The plastic build might worry some audiophiles that the tech inside is cheap, but that's simply not the case. Features listed above come through joyously in every type of game. During my time with Resident Evil Village, for example, every footstep, enemy encounter, and horrific jump-scare shot through the headphones into every inch of my body.
Bass presence in the headphones during gameplay and with music testing is a little light. That doesn't bother me so much as a lot of headphones overcompensate with bass for thinner highs and lackluster surround sound capabilities. If you end up using these headphones for music, then you won't mind a little less bass than a pair of Beats. They also look a lot more attractive if you take them out of the house compared to other gaming headphones. All in all, gaming and music thrive with Mobius. Comfort and quality far surpass any headphones you might pick up on the cheap. The practical question is whether or not these headphones sound like they're worth the $399 USD price tag.
Final Verdict
For the fit, comfort, and sound of the Audeze Mobius gaming headphones, I think the experience justifies the price. I'd love it if the 10-hour battery life was a bit longer, but the 3D audio does take quite a bit of power. Plus, cable-connected audio sounds better and I prefer to game that way. If you're in the market for gaming headphones, then the Audeze Mobius are of superior quality to things you'll find at a lower price point. Furthermore, the other options in its price range don't seem to offer the immersive experience that comes with Mobius.
I highly recommend the Audeze Mobius for gamers looking to upgrade their PC or console experience. They pair well as music headphones as well and sound warm and rich across game experiences and music genres. Paired with enhancements on PC, these headphones are a great go-to for gaming sessions short and long.
Featured Image Credit: Audeze
Taylor is the Gaming Editor of Comic Years and a lifelong fan of video games. He holds two degrees in Political Communication and wrote a Master's Thesis on resistance movements, race, and the exploitation of college athletes. His wife and two Toy Australian Sheppards keep him sane.
Leave a comment