Marvel Champions Expansions Ranked – What to Buy First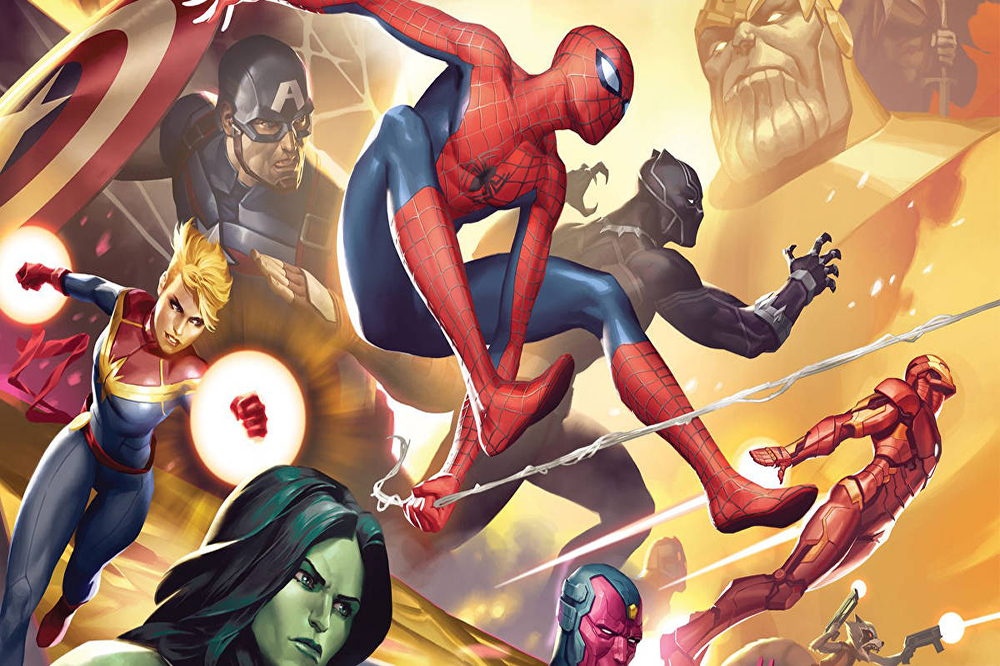 I'm a new convert to Fantasy Flight Games' Marvel Champions. This Living Card Game is the first time I'm allowing myself to get into an LCG. As a definition, Living Card Games are games that release an initial core set then continue growing. There are a ton of them on the market, and some of the biggest ones are made by Fantasy Flight Games. Why this one out of all the options? Firstly, it's Marvel-themed, so that explains itself. Secondly, every expansion you can buy really expands the way you can play. For a game that resonates with Marvel fans as well as the Dungeons & Dragons crowd, knowing how to grow the game can make deciding to buy it easier. I want to go through a list of what to buy in terms of the Marvel Champions expansions ranked, so here's my list of the best options you have available.
The Best Marvel Champions Expansions Ranked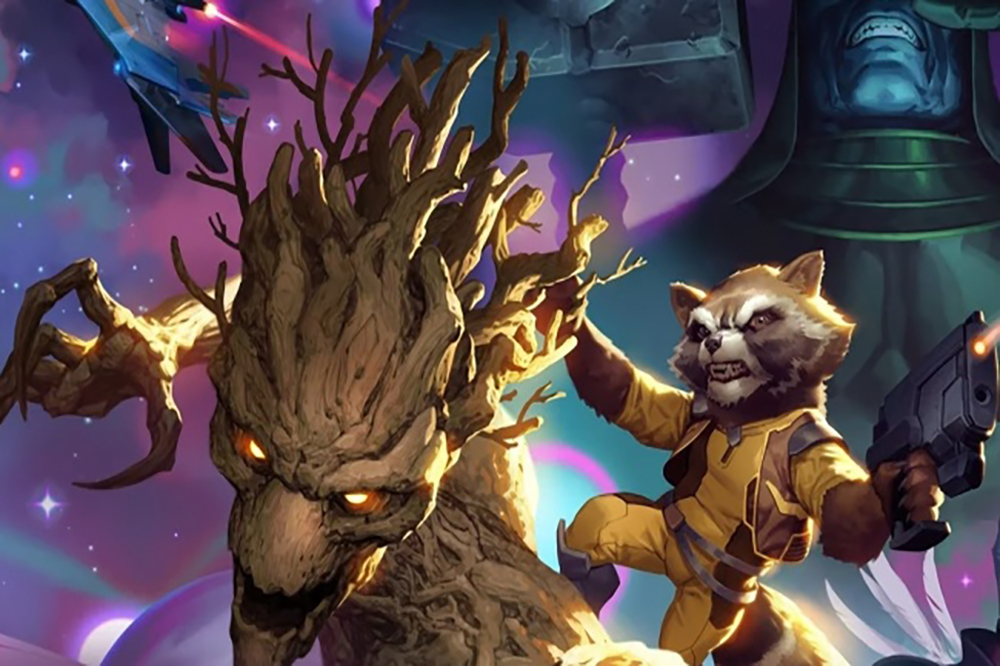 Image Credit: Fantasy Flight Games
This Marvel Champions expansions ranked list will hopefully help determine the best options of what to buy for this Living Card Game. Most of this is my personal opinion. That said, many players echo similar sentiments on message boards and social media – I'm not speaking for everyone but I'm of a similar mind as many. That said, let's start with what to buy after the Core Set. If you're coming into this blind, then you need the Core Set to play the game. From here, you can buy expansions, ranging from single Hero Pack decks to Campaign Expansions that come as mini-box enhancements.
These box enhancements are the best option in terms of value. They come with five scenarios and villains, two heroes, plus hundreds of new cards. In terms of growing your collection, it's the best place to start. I recommend picking up "The Rise of Red Skull" first. This box is the easiest of the three in terms of difficulty and offers a ton of room to expand your scenarios. The Groot and Rocket-starring "The Galaxy's Most Wanted" is a good second option. "Mad Titan's Shadow" is wonderful as well but Thanos and company are difficult to beat, especially for newcomers.
When considering what to buy from here, you have great options. I think the strongest Scenario Pack is the "Green Goblin" option. It's a great villain encounter and offers a lot of room to explore the limitations of each Hero. Many consider "The Wrecking Crew" to be a bottom-tier option and I agree. If you want to pick this one up, then go for it. That said, I think it's best to save this for later once you get some of the other options.
A Note on Hero Packs in Marvel Champions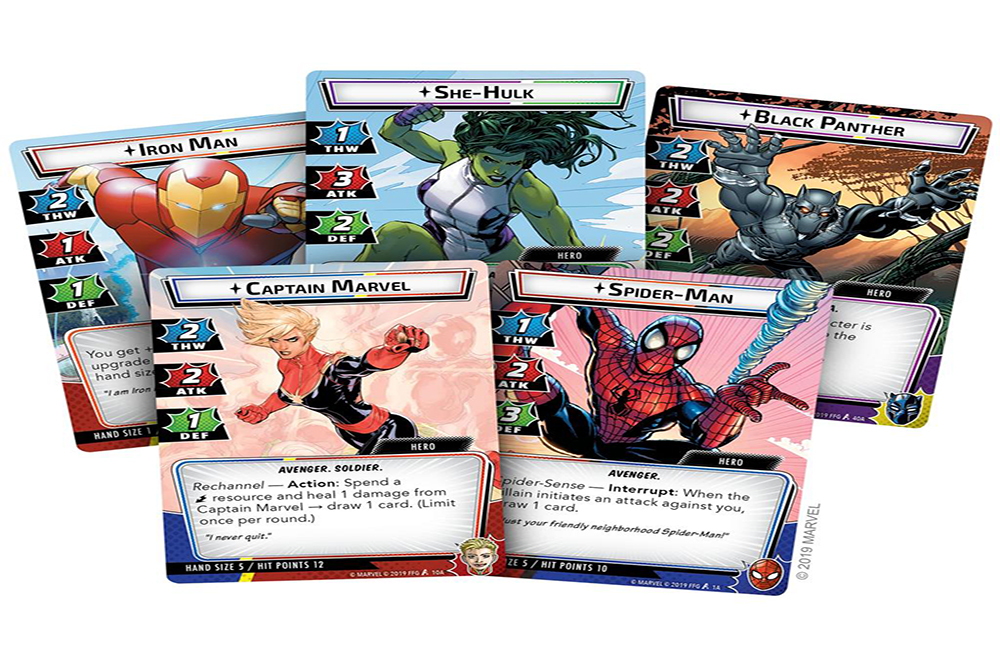 Image Credit: Fantasy Flight Games
Lastly, I think a good thing to add is the idea that the best single Hero Pack expansions to buy include some subjectivity. If you have heroes you love from the comics or MCU, then pick them up first! Many players who own most or all of the sets argue that none are that much worse than others. Some like Doctor Strange are pretty powerful where as Hulk and Thor take some more work to win. Still, none put you at a terrible disadvantage.
Characters like Ant-Man have cool abilities. Some characters like Star-Lord are fun to pair with their fellow Guardians. In short, go with what you want to buy when picking your heroes for Marvel Champions. It's all about how you want to play. That said, I stand by the major expansion boxes being the best bang for your buck. Speaking of, a new one is on the way this Spring.
"Sinister Motives" Releases This Spring 2022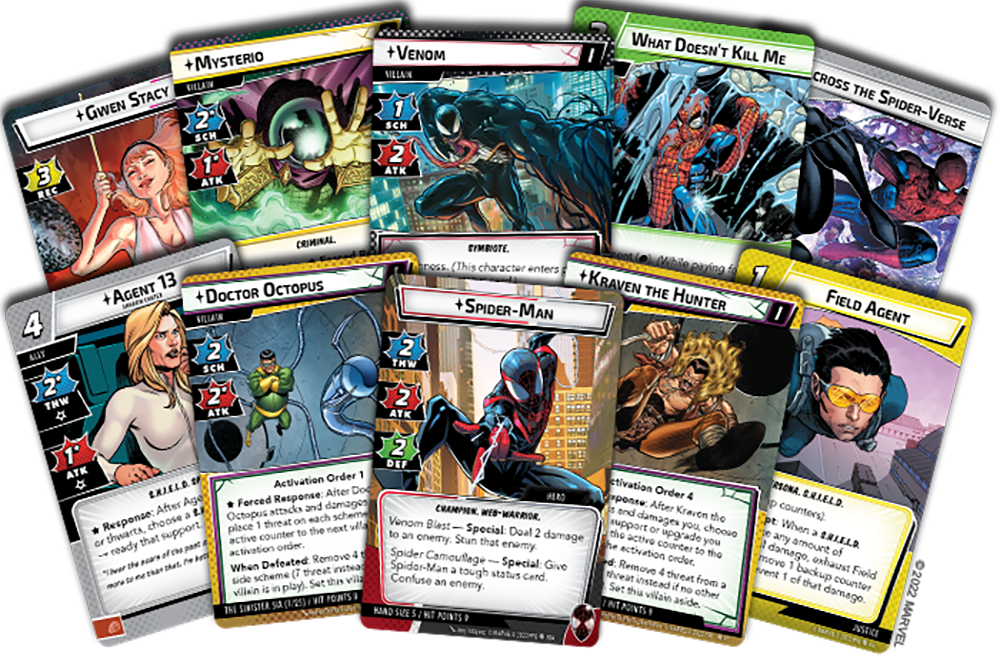 Image Credit: Fantasy Flight Games
The next expansion to the Marvel Champions Living Card Game is going to be the Spider-Man themed "Sinister Motives." The box will launch in Spring 2022 and we'll update you with a date when it's available. Overall, I'd invite curious minds to always start by just buying the Core Set. Within a handful of games, you'll know if you want to explore this world further.
That said, it's always funny how these new games progress rapidly as a consumer. If you buy the Core Set and love it, then you'll soon want everything. Hopefully, this list of the best Marvel Champions expansions ranked helps you make your decision! The Core Set is a great place to start but these add-ons are really a great way to make the most of this game
Thanks for reading Comic Years for all things gaming, comics, and pop culture!
Featured Image Credit: Fantasy Flight Games
Taylor is the Gaming Editor of Comic Years and a lifelong fan of video games. He holds two degrees in Political Communication and wrote a Master's Thesis on resistance movements, race, and the exploitation of college athletes. His wife and two Toy Australian Sheppards keep him sane.
Leave a comment