Stardew Valley Cookbook Officially Available for Pre-Order!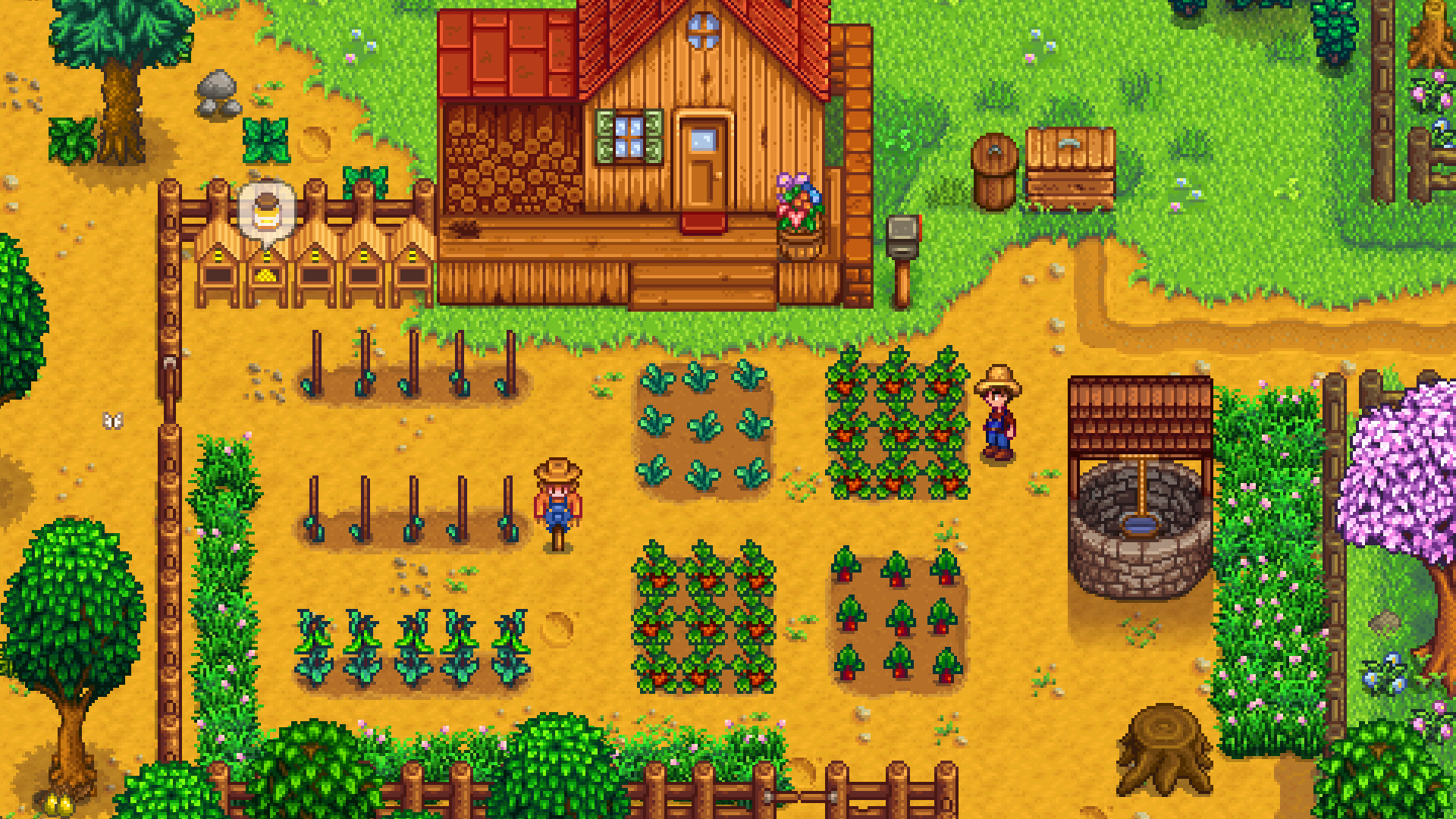 2023 has been a relatively quiet year for Stardew Valley. We only got the 1.6 update to get really hyped for. Other than that, things have been as quiet as the titular town. That was, until the announcement of the Stardew Valley Cookbook preorder.
That's right, the creator seemingly went quiet after Haunted Chocolatier. Granted, it's a smaller team than contemporary games. We have Dead By Daylight's Alien Chapter a few months after Nic Cage. So, this announcement might come as a surprise for many.
What do we have here?
The Official Stardew Valley Cookbook available in Amazon
Most of us probably don't have a garden like this, but hopefully, that's not an issue. (Image credit: Concerned Ape)
The official cookbook for Stardew Valley is now available on Amazon. You can get the Kindle version for just 14 Dollars. The Hardcover edition would set you back twice that price. And, it's selling itself as an "immersive cookbook" based on the community.
Keep in mind, though, that the book hasn't been released yet. You can pre-order it now for its upcoming release. You'd get your book a few days or a month after the release. The book focuses on seasonal ingredients to spread the recipes.
What the Official Stardew Valley Cookbook has to offer
All of these dishes, sans their pixelated glory, might be within your reach. (Image credit: Stardew Valley Wiki | Fandom)
According to the Amazon page, the Stardew Valley Cookbook offers 50 recipes. As mentioned, they split up into groups throughout the four seasons.
Firstly, we have the Spring chapter. It focuses on a complete breakfast and farmer's lunch. Then, the Summer chapter takes over. It contains a bunch of crab cakes and a pink cake for dessert.
After that, we have the Fall chapter. It offers some pumpkin soup and something called a "Survival Burger." Lastly, Winter offers several more recipes. There's Roots Platter, Strange Bun, and Seafoam Pudding.
As you can see, that's the "immersive" part of the cookbook. All the recipes come straight from Stardew Valley.
The release date for the Official Stardew Valley Cookbook
The cookbook will be available next year, but I'm already hyped. (Image credit: Amazon)
The book feels like a tribute to the Stardew Valley community. All the recipes honor the game's cooking options. So, the goal here is pretty clear. We're meant to feel like we're living in the titular valley.
However, we'll have to wait until April 16, 2024. That's the official cookbook's release date. And, shipping won't take place until days after. With the fastest delivery option, you can get it between April 19 and 24. Regular deliveries would arrive between April 30 and May 3, 2024.
Featured Image Credit: Concerned Ape.
Leave a comment