Star Wars Republic Commando Review for Nintendo Switch
There's a lot of talk right now about preserving games in the digital age. While porting something isn't the same as ensuring its original format is viable for the future, there is a role this process plays in gaming history. Porting a game to a new console can involve a number of approaches. A full remaster or remake might be necessary for some titles. In other cases, simply bringing a game people love to new consoles is enough. That's the case with many iconic Star Wars games from the 2000s. The latest game to get a modern console port is Star Wars Republic Commando. First released in 2005, the game's tactical squad shooter mechanics are renowned by fans of gaming and the Star Wars franchise. Here's our review of the new version of Star Wars Republic Commando for the Nintendo Switch.
The Chaotic Clone War Brought to Life Once More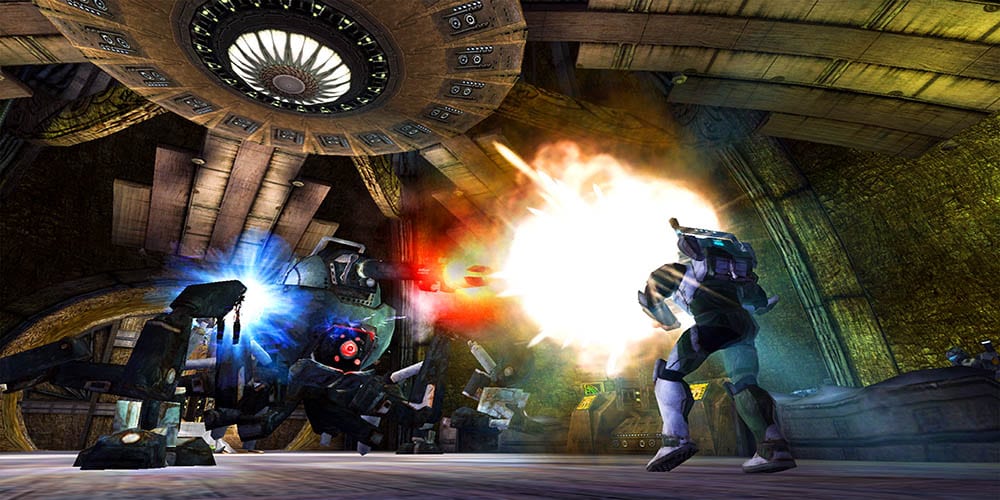 Image Credit: Aspyr/Lucasarts
Since the leak reporting Star Wars Republic Commando would be coming soon for Switch and PS4, I've been itching to play this game again. Ironically, I played it only about 9 months ago on my Xbox One during the early days of quarantine. Still, I'm happy to dive back into what I and many others consider to be one of the greatest games of the Lucasarts era of Star Wars games. The Star Wars name is synonymous with all sorts of popular media, but games are a particularly rich space in which to explore this IP. Star Wars Republic Commando is essentially a Ghost Recon Advance Warfighter experience with a Clone Wars skin. While that might sound pejorative, that's not my intent. I long for the simplicity in concept games like Republic Commando offered Star Wars fans.
In this game, you play as Delta Squad, an elite foursome of Republic Commandos set to take on special missions within the Clone Wars era. If you're a fan of Star Wars: The Clone Wars, then this game is worth a look. Little hints of the era in setting and environment make this a treat for longtime prequel fans. From the get-go, a mission through Geonosis helps give you an expanded view into the overarching campaign of the Clone Wars. It's not a lore-filled tromp through Episode II or III, but it is worthwhile for fans of the franchise.
Republic Commando Performance on Switch
Let's talk about how this 16-year-old game runs on the Nintendo Switch. Aspyr once again does a great job porting an older game to the Switch. Be sure to check out our other write-ups on their recent releases. These include a Stubbs The Zombie review as well as fellow cult Star Wars game favorite Star Wars Episode 1 Racer. It's worth noting that this is not a huge boost in performance from the original version. While things do look crisper in docked mode, the game is not getting the remastered treatment here. If anything, then this is just a project that allows you to play a great game on new consoles. If you have this in mind, then I think the game plays quite well.
Across around 10 hours of linear, scripted combat, I had few issues. In handheld, I noticed some slight frame rate drops when things got really busy. That's not unique to my experience playing the Original Xbox version on my Xbox One less than 12 months ago. I'm willing to look past it because it wasn't consistent enough to ruin anything. In terms of gameplay, things are as fun as ever with this experience in handheld mode. I think the game's squad-based gameplay is quite fun and I wouldn't have dreamed of this being available in a handheld console some 16 years ago. It's another example of why the Switch's portability continues to sway me towards the console even if other platforms offer the same game.
Here's the thing: a game like NBA 2K21 on Switch is going to be much worse than the PS4 version. If you're playing a game like Star Wars Republic Commando, however, then the differences aren't all that significant. In fact, if there's a slight tinge of improved graphics on PS4, then I'd argue that portability trumps that visual boost for me.
Star Wars Republic Commando Review Score for Nintendo Switch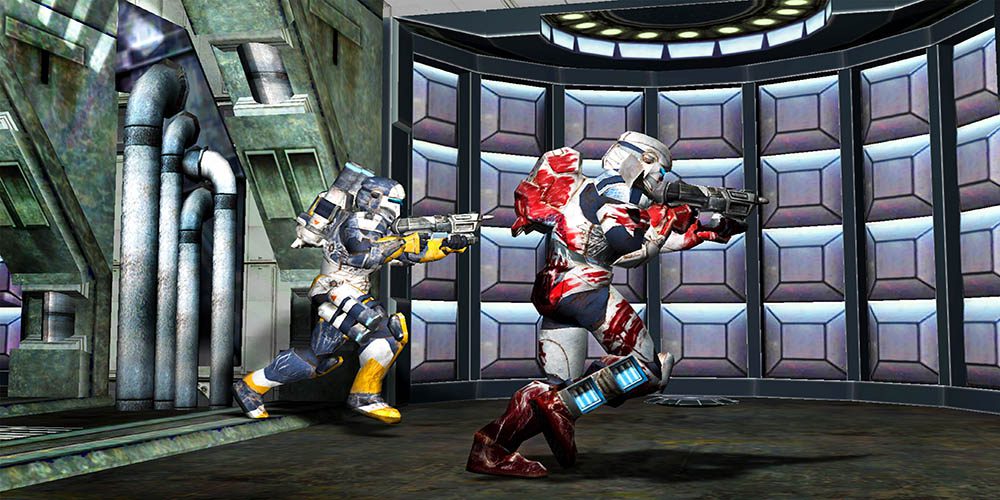 Image Credit: Aspyr/Lucasarts
I review games on a scale of 1-10; Star Wars Republic Commando for the Nintendo Switch is a 9. The loss of the original game's multiplayer mode is disappointing but totally understandable. The only thing keeping this from a 10 for me is the sheer age the game wears. It's a wonderful playthrough whether it's your first time or fiftieth time. I'm a huge fan of this era of Star Wars games and I'm hopeful we get more of this vibe in the new Lucasfilm Games era. For now, I'll gladly continue to revisit these classic games. I'm grateful to have one more place to play a game I've loved for over a decade now. Once again, hats off to Aspyr on making this possible. They're slowly becoming one of my favorite studios in terms of keeping my favorite gaming memories alive in modern spaces.
Star Wars Republic Commando is available now for Nintendo Switch and PS4.
A review copy of this game was provided by the publisher for the purposes of this review.
Featured Image Credit: Aspyr/Lucasarts
Taylor is the Gaming Editor of Comic Years and a lifelong fan of video games. He holds two degrees in Political Communication and wrote a Master's Thesis on resistance movements, race, and the exploitation of college athletes. His wife and two Toy Australian Sheppards keep him sane.
Leave a comment