Star Wars Jedi: Survivor Gameplay Revealed In A 9-Minute Clip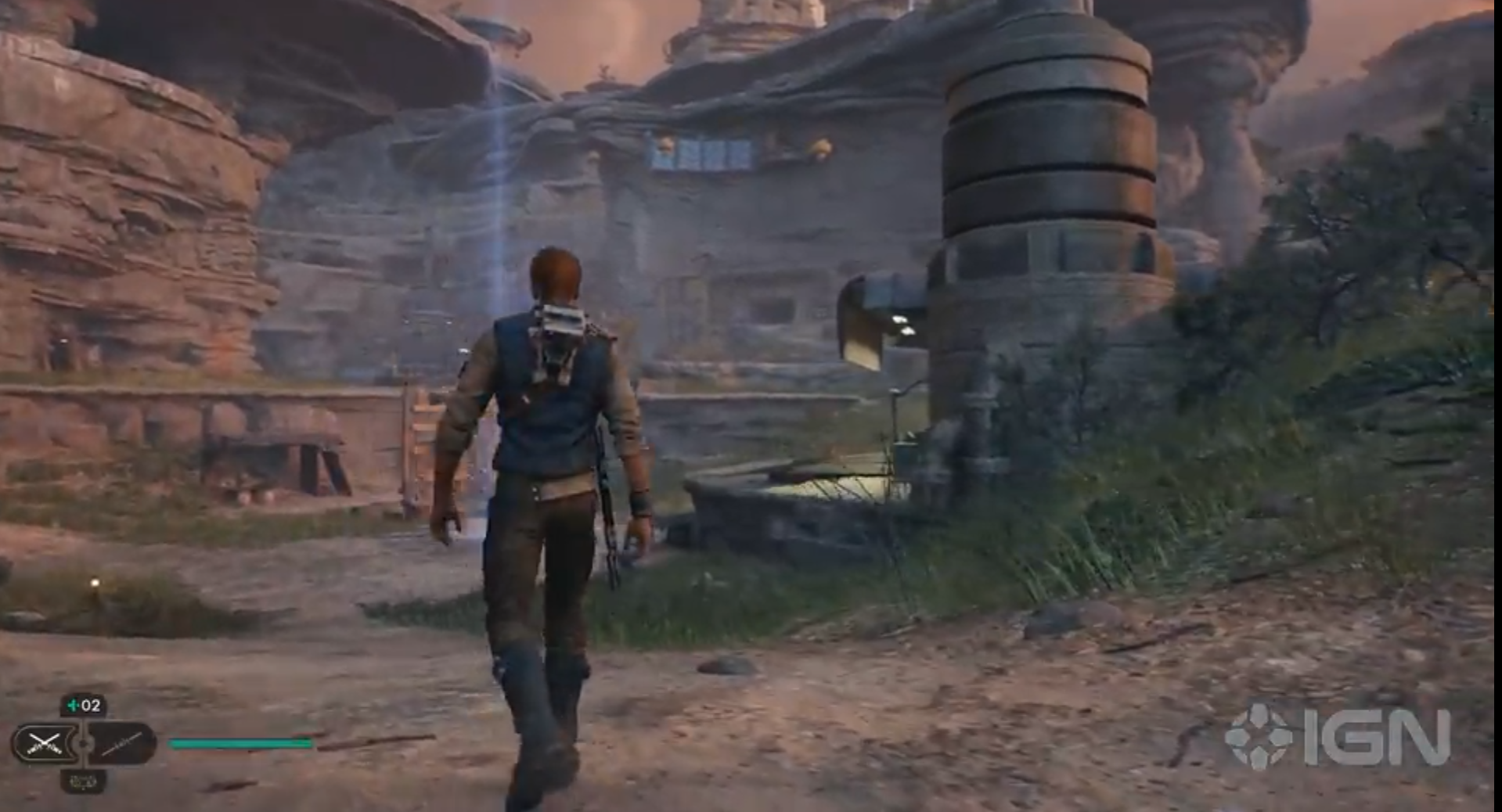 We officially have a sneak peak at the Star Wars Jedi: Survivor gameplay! The exclusive IGN footage shows the first ten minutes of the gameplay, revealing beautiful pieces of scenery of Koboh.
First Glimpse at the Star Wars Jedi: Survivor Gameplay 
As this is one of the most anticipated games to be released in 2023, we are excited to preview the first video footage of the Star Wars Jedi: Survivor gameplay.
At first glance, all we can say is: Wow. The scenery of the new planet Koboh is extraordinary. Reminding us of Skyrim, Fire Watch, and Dear Esther, the aesthetically-pleasing view almost brought tears to my eyes.
In addition, the short footage of the Star Wars Jedi: Survivor gameplay reveals just a few of the many tactical skills and abilities players can unlock. Players will follow the story of Cal Kestis. As Cal crash-lands on planet Koboh, players now have to fight against many creatures.
In order to do so, they need to master dual wielding the weapons, as well utilize their telekinetic powers. Player's force powers are also stronger now, and the player can even hurl enemies into the air.
Apart from fighting against the wildlife and/or enemy soldiers with their lightsabers, players are looking for an ally to help Cal repair his ship. In addition to the formerly known wall-climbing skill, Cal can now use grappling hooks as well. Moreover, all players will have the help of an adorable druid who will loot for them.
While the lengthy video of the gameplay reveals a lot of interesting moments, we still don't know much about the game. It will be available on April 28, 2023.
"We will feature both fast-travelling and rideable creatures to help players get from point A to B and back to A quickly. The fast travel is point-to-point, and the rideable creatures provide a way to quickly negotiate between points and discover what's in between." Director Stig Asmussen about the Star Wars Jedi: Survivor gameplay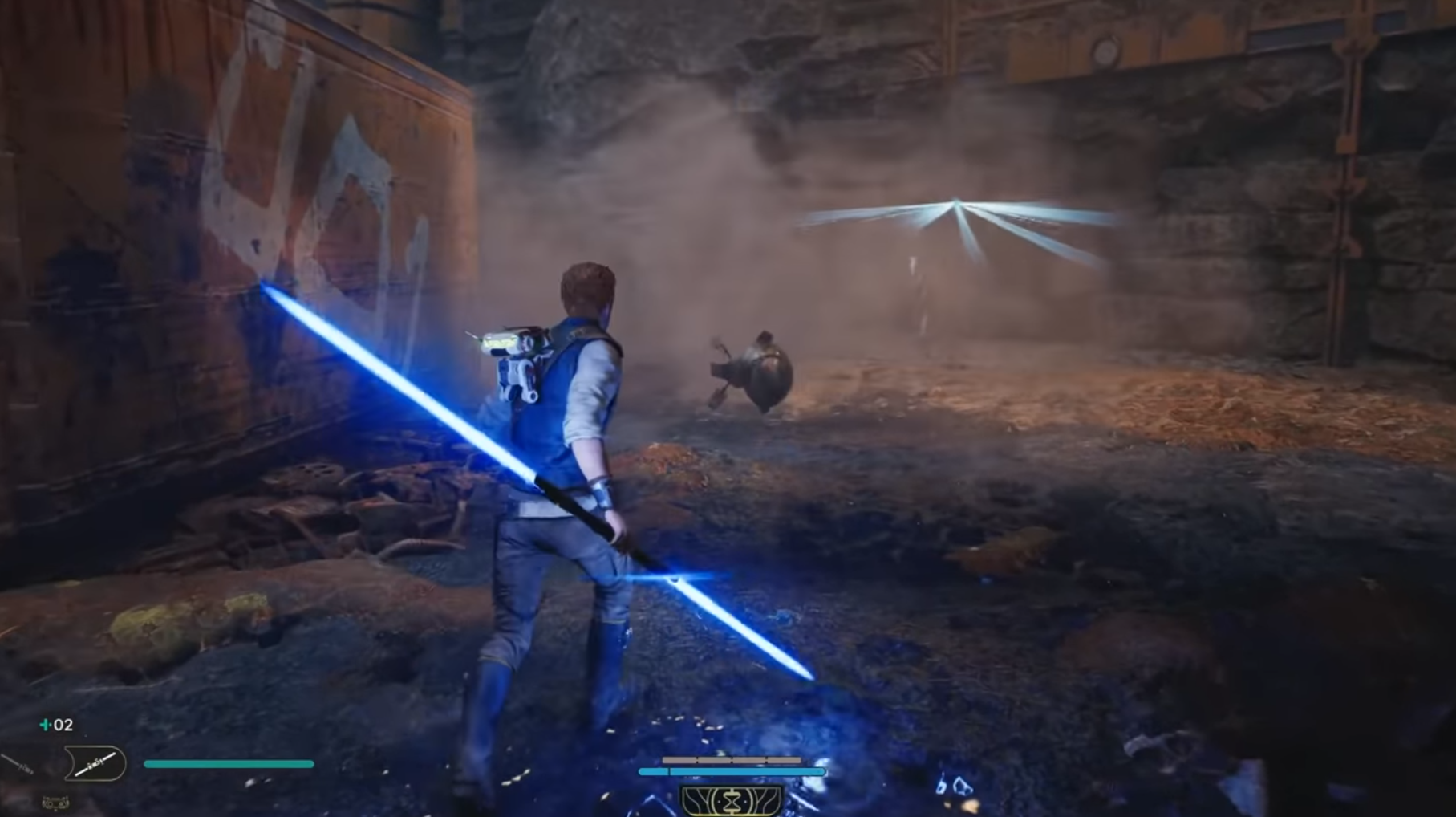 Popular Star Wars Games
Now that we briefly covered the Star Wars Jedi: Survivor gameplay, here are some of our game suggestions to check out prior to this April release.
Firstly, we know that Star Wars games have been around since the 1980s. Therefore, we have to mention Star Wars: Dark Forces and Super Star Wars: Return of the Jedi. These two undoubtedly laid groundwork for the test of the franchise.
Some other suggestions for you to play include the 2019 video game Star Wars Jedi: Fallen Order. What's your favorite game with lightsabers? Let us know in the comments!
Obsessed with anime, all-things magical, collecting rare editions and funko pops, Natalija is a young writer who strives to read every comic and manga out there!
Leave a comment