Star Wars Episode 1 Racer Review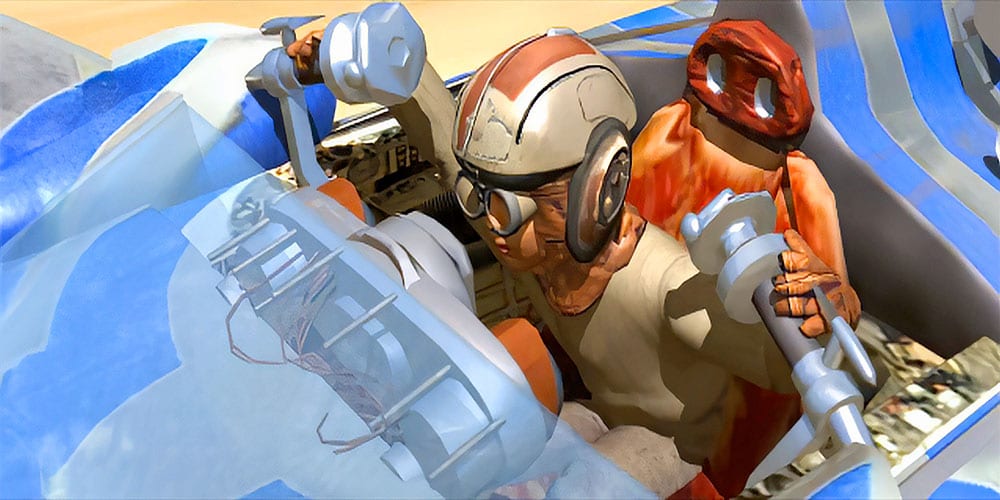 There are some great games that still hold a lot of meaning for players to this day. Many of those titles come out of the Lucasarts library of Star Wars games for Nintendo 64 and PlayStation. There are so many classics that people still play and love that porting them is a no-brainer. Aspyr's port of Star Wars Episode 1 Racer is a great example. The game was modeled after a single sequence of events in The Phantom Menace but made for a great time. How does it stack up in 2020? Here's my Star Wars Episode 1 Racer review for the Nintendo Switch.
Podracing in 2020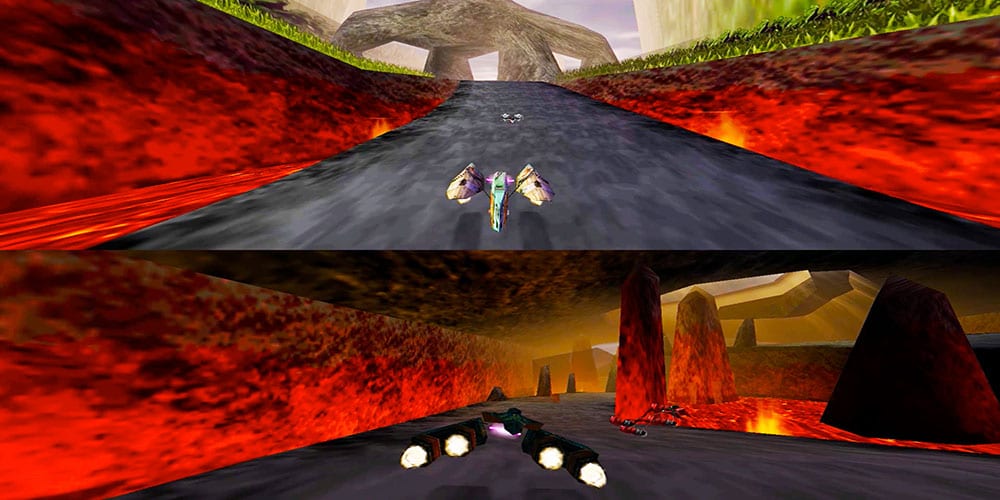 Image Credit: Aspyr
Star Wars is a great series despite many things fans wish never had happened. Even with some of the new projects attempting to fix things (like the potential for a live-action Thrawn actor), a lot of events are highly despised. One such event, or entire film if you ask some people, that missed the mark was The Phantom Menace. All in all, the movie isn't up review today. Still, one of the weirdest parts of the film makes for an incredible game. At the time of its release, I loved playing Episode 1 Racer on the Nintendo 64. Now, decades later, it's still just as fun.
A major element of the original game was split-screen racing and fast action. Good news for fans of the original; this is literally the same game. You do get the added bonus of 60 FPS and very responsive racing controls in comparison to the 64/Dreamcast version. Otherwise, don't expect this to be a remaster or remake of any sort. This is quite literally the game repackaged for new consoles. To me, that gets the job done just fine.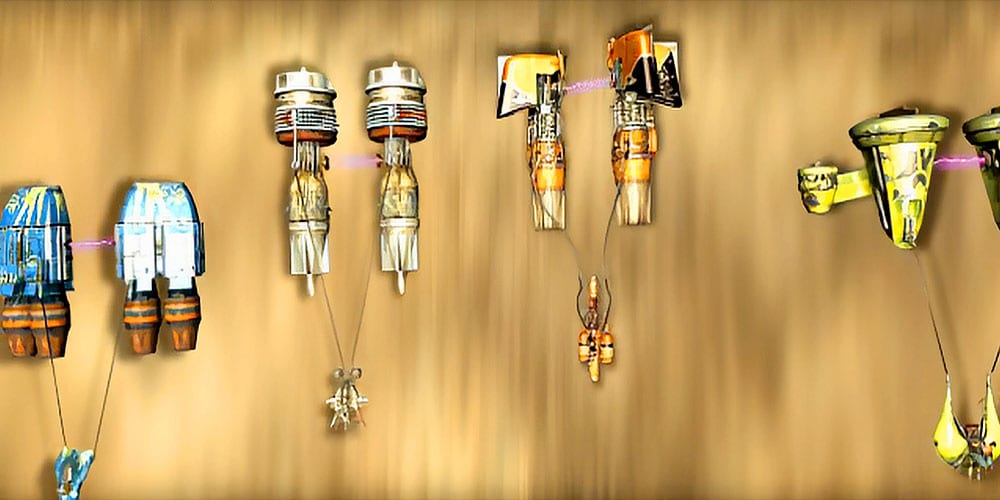 Image Credit: Aspyr
You get to either play solo or with a friend on the same console. There is no online multiplayer or anything that broadens your options for gameplay. There's not even a difficulty setting. So, I'll be honest, the AI isn't going to provide much of a challenge. Friends playing co-op is a fun nostalgic ride, but many of us are away from our friends right now as we social distance. If you have a buddy or family member in your home, then have them give it a go. The game is easy to pick up and play.
Star Wars Episode 1 Racer Review Score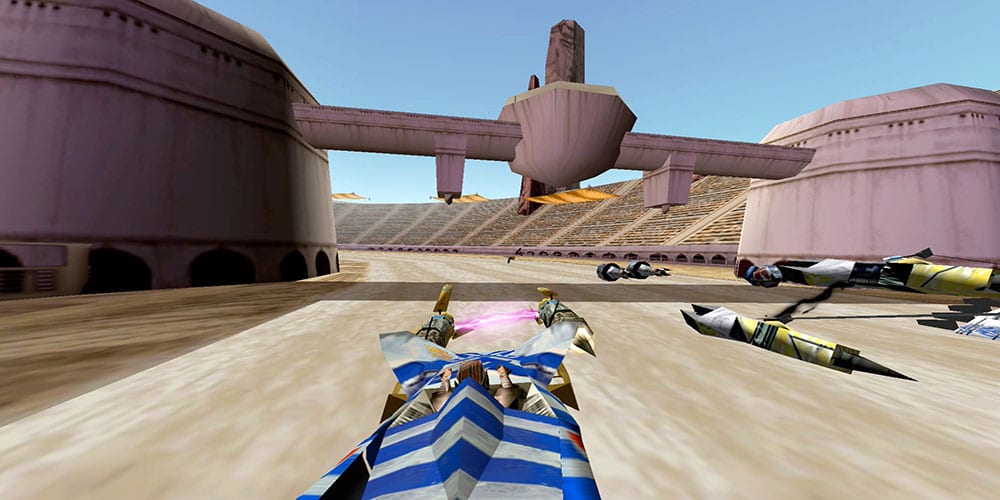 Image Credit: Aspyr
I review my games on a scale of 1-10; Star Wars Episode 1 Racer is a solid 8 out of 10. No, this isn't going to be something you play for hundreds of hours. You might not even like it enough to play it again and again. The real trick here is nostalgia. If you loved the original, then you get to play the same game again on new consoles. This game features 25 characters, eight planets with fun tracks, and all the things you love about the Nintendo 64/Dreamcast version.
A few minor additions would help to really send this game to new heights. Simply put, that's not what Aspyr set out to do. Instead, what we get is a well-running game on new consoles. I never noticed glitches or anything weird while playing. After 20 hours or so of gameplay, I can still see myself booting this one up for a bit. Like many racers, I think this is the perfect game for digital download because you can boot it up quickly for fast matches.
If you have memories of Episode 1 Racer, then let us know in the comments! Thanks for reading Comic Years for all things gaming, comics, and pop culture.
A digital review copy of the game was provided by Aspyr for the purposes of this review. Star Wars Episode 1 Racer is available now for PS4 and Nintendo Switch.
Featured Image Credit: Aspyr
Taylor is the Gaming Editor of Comic Years and a lifelong fan of video games. He holds two degrees in Political Communication and wrote a Master's Thesis on resistance movements, race, and the exploitation of college athletes. His wife and two Toy Australian Sheppards keep him sane.
Leave a comment