Star Wars: 1313 – The Boba Fett Video Game We Never Got
If you're buying Star Wars stock right now, then chances are that it might be in a particular bounty hunter. Boba Fett is getting his own show next December after a revival of the iconic character in The Mandalorian. If you remember way back to 2012 (I know, try your best), then you might recall something that never came to fruition involving the bounty hunter. Star Wars: 1313 never released, but the game would have given us the Boba Fett adventure we're all hoping we'll see in The Book of Boba Fett. Funny enough, this game reemerged in the public consciousness every few years. EA isn't opposed to working on it again in the future, but I wouldn't hold your breath. For now, we just have a project that offered a lot of promise but failed to ever materialize.
Star Wars: 1313 Development and Concept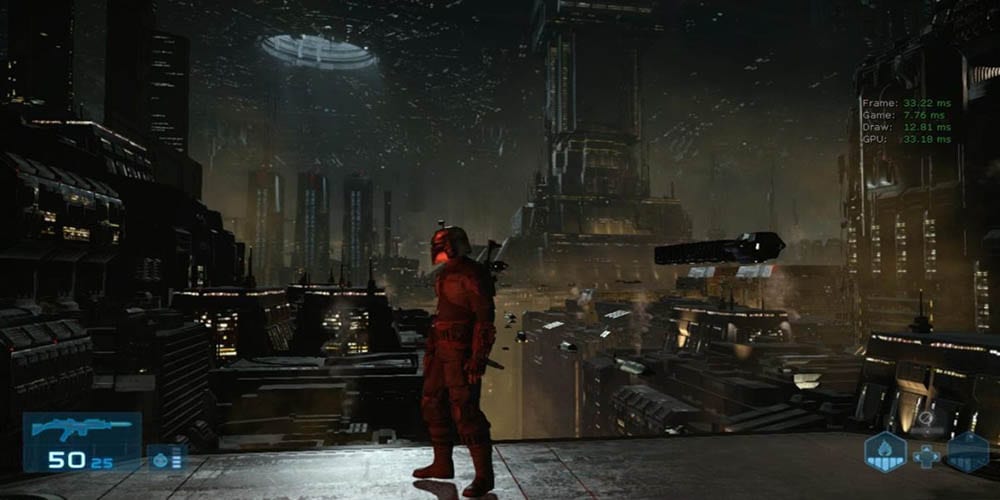 Image Credit: LucasArts
Back in the early 2010s, we didn't have Jon Favreau saving the Star Wars universe. We had a disjointed array of novels, books, and comics. One promising project was Star Wars: 1313. While we didn't think much of it at the time, the canceled project is now something of a legend to fans. Gamers love playing the "what could have been" game, and this is a great game with which to play.
The development of Star Wars: 1313 planned to use everything at LucasArts' disposal. Multiple studios, including Skywalker Sound, LucasFilm Animation, and Industrial Light and Magic all worked on elements of the game. Using the Unreal engine 5, the game planned on using full-fledged motion capture to focus heavily on realism. The combat intended to keep things quick, physical, and void of too many elements of force power in favor of what we'd likely see Boba Fett actually use.
Well underway, the game reveal took place at E3 2012. Developers offered no release date but fans loved the idea in place. Technically, the game was in pre-production at this point. Some wonder if the game even had a solid concept in place by the time of the announcement. From what we know about those close to the game, the only real solidified idea was to feature a young Boba Fett in the underworld of Coruscant; Level 1313 to be precise (big ah-ha moment).
Why Did EA Scrap Plans for the Boba Fett Game?
Image via Disney+
After a lot of hype at E3, studios involved with the game continued to develop the title. That same year, the President of EA quit and a hiring freeze took place across all departments within the studio. Next, things got more complicated as LucasArts was no longer its own entity. The studio, as well as all Lucas-related properties and offices, became Disney properties in the historic sale of Star Wars to the Walt Disney Company. When the sale occurred, teams still worked on the game to hopefully show EA what they worked hard on the past year or so. Instead, a reorganization of Lucas Arts turned into a complete termination of the LucasArts team on April 3, 2013.
Despite the project having relatively little progress taken place, fans really wanted this game. As late as 2015, Kathleen Kennedy expressed an interest in doing something with the 1313 property, but we're now entering 2021 with no Boba Fett game. Earlier this year, we even got a peek at what the game looked like. Could the reemergence of love for the iconic character get EA or someone to make this game? While titles like Star Wars Squadrons and Jedi Fallen Order are great, I miss the days of tons of great Star Wars games.
If you're just learning about this game for the first time, then let us know what your thoughts are. Honestly, I think this could have been a slam dunk for all involved. We could still see something like this release in the future, but my optimism is limited when it comes to EA and their treatment of Star Wars IP.
Featured Image Credit: LucasArts
Taylor is the Gaming Editor of Comic Years and a lifelong fan of video games. He holds two degrees in Political Communication and wrote a Master's Thesis on resistance movements, race, and the exploitation of college athletes. His wife and two Toy Australian Sheppards keep him sane.
Leave a comment