Saints Row: The Third Remastered Review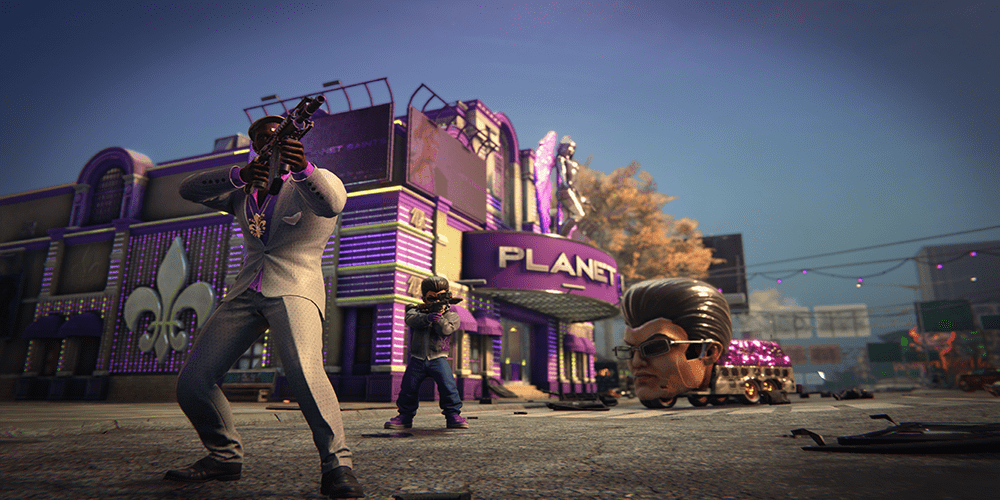 It's hard to explain the joy I felt revisiting Saints Row: The Third in this newly remastered edition. If you're not familiar with the series, then this is the best way I can describe it. Imagine if Grand Theft Auto existed in the Id of a truly insane person. The third entry in this series marked a bit of an embrace of the chaos that crept into the first two games. With the Saints running Stilwater, you're essentially given full reign to do whatever you want. Other than some annoyances from the first game that I thought could have been fixed up this time around, I loved every minute of playing through this game again. Here's my Saints Row: The Third Remastered review.
Is Saints Row: The Third Remastered Worth Playing?
Image Credit: Deep Silver
When it comes to the Saints Row series, there are some people who might see the insanity and think "this isn't for me." Unfortunately, those people end up missing out on a truly entertaining experience. When the game originally launched in 2011, Saints Row: The Third shocked me with its opening. Not only do you kick things off with a heist, but you end up having to skydive your way to safety when things go wrong. While you're floating back to Earth, you're in a gunfight. That's right, free-falling, guns-blazing action in the first mission.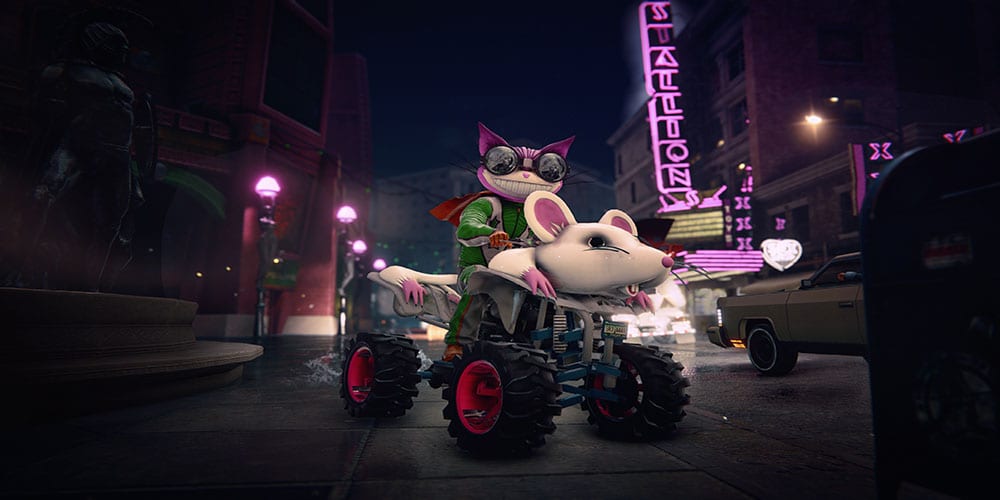 Image Credit: Deep Silver
The beauty of Saints Row: The Third Remastered is in letting these original moments shine through with improved graphics. The game isn't necessarily the most beautiful thing you'll see, but the upgrade gives it a modern feel worth trying for the first time if you missed out on the original release. If you did play the original, then there's so much nostalgia tied into a replay. The missions I remembered were a blast to revisit. Then, there were missions I didn't remember but immediately fell back into without missing a beat. Like a glorious action movie you don't mind rewatching over and over, Saints Row: The Third Remastered is too good to pass up again.
Some Old Trouble Returns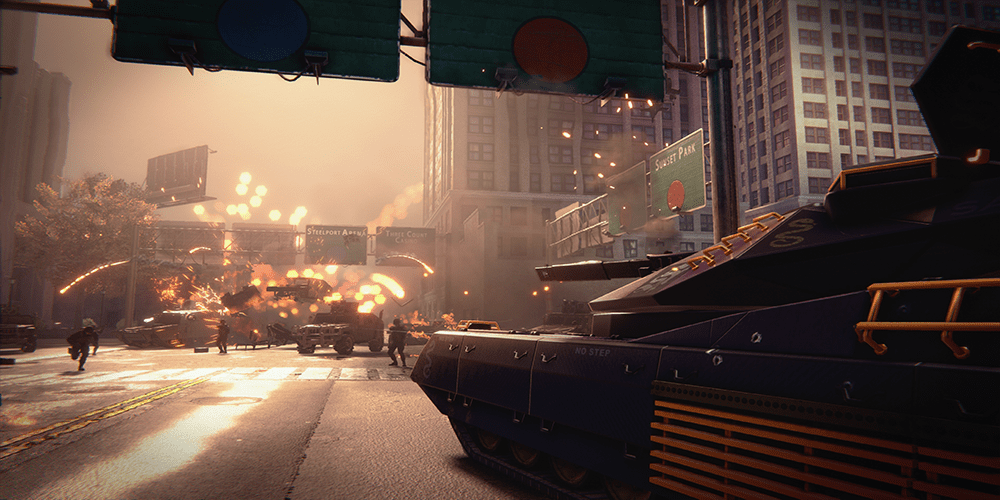 Image Credit: Deep Silver
Two things bothered me about the original Saints Row: The Third. Firstly, I think the driving in these games is a bit rougher than it should be. You do get the added benefit of a light-assist while drifting (at least from what I can tell and feel). Unfortunately, the steering just feels a little too loose for my taste. It did in 2011 too, and I would have loved to see this get fixed up a little. I know the main pull of a remaster is a graphical upgrade, but it would have been a nice fix.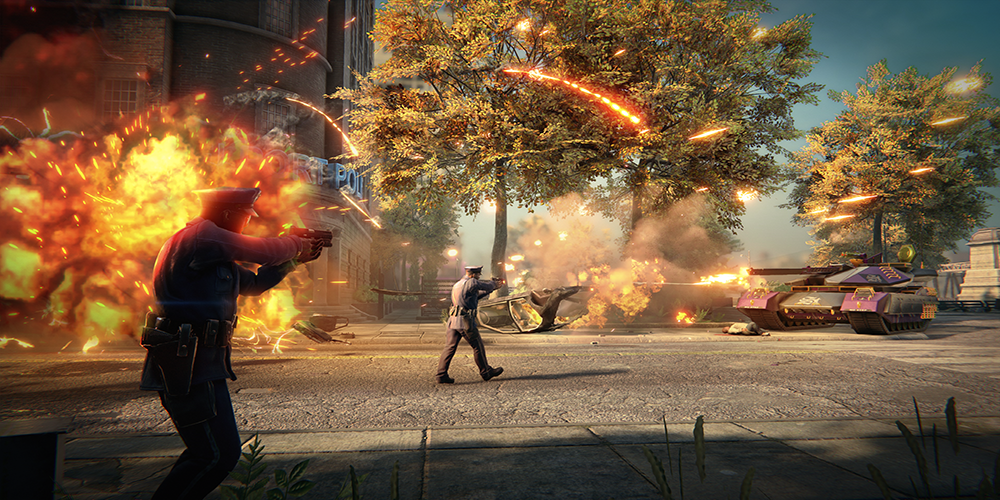 Image Credit: Deep Silver
The same goes for the load times. There are rough load times in this game, just like in the original. You don't necessarily lose your cool over them, but they are noticeable. I hoped with the remaster this would be cut down on current-gen consoles. Playing on Xbox One, I didn't think things were any faster than when I played on my 360. It's not the job of a remaster to fix these little annoyances. Again, that's not what this game set out to do. Still, it would have been cool to shore up those little troubles with another go at this otherwise entertaining game.
DLC and Devilish Humor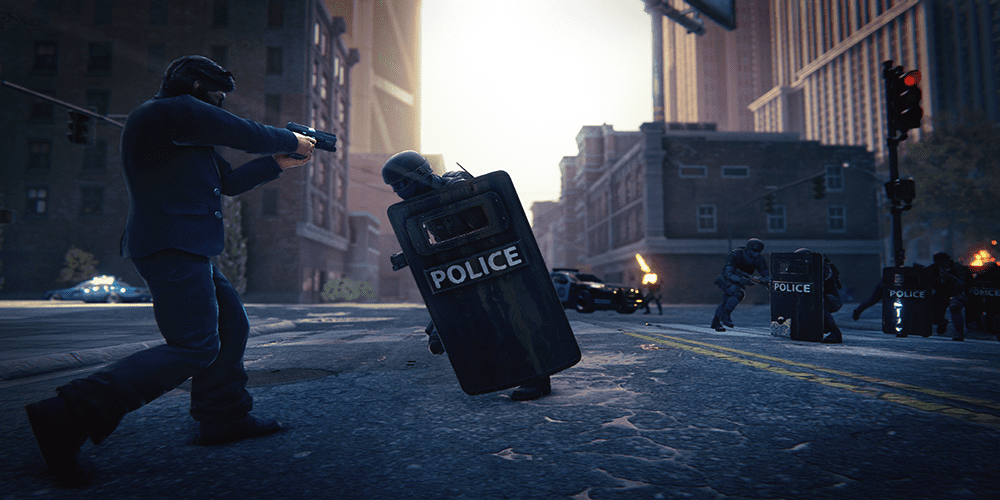 Image Credit: Deep Silver
A huge pull for me at the time of this game's original release was its humor. It doesn't try to be high brow, serious, or even all that refined. This is a game where you tear things up and have a good time doing it. I felt like Saints Row IV was a bit too in on the joke. While working on this Saints Row: The Third review, I remembered how great the balance was in this title. It's insane that you can run around with a giant dildo and kill people. It's wild that there's a game show with killer sharks where you get points for killing mascots. Still, the game focused on the misson-based progression that really helps you learn about these characters. Yeah, they're bloodthirsty killers, but they also care for each other. Brief moments of sincerity catch you off guard in the best ways.
The perk of playing the original at launch was that I had no experience with the game's DLC. Luckily, all three expansion mission packs and 30 pieces of DLC come in this version. At the title's $40 price tag, you get a ton of great content for an even greater price. It's a wild ride. From starring in a movie about yourself to getting more time in this hell-bent world, it's worth every minute.
Saints Row: The Third Remastered Review Score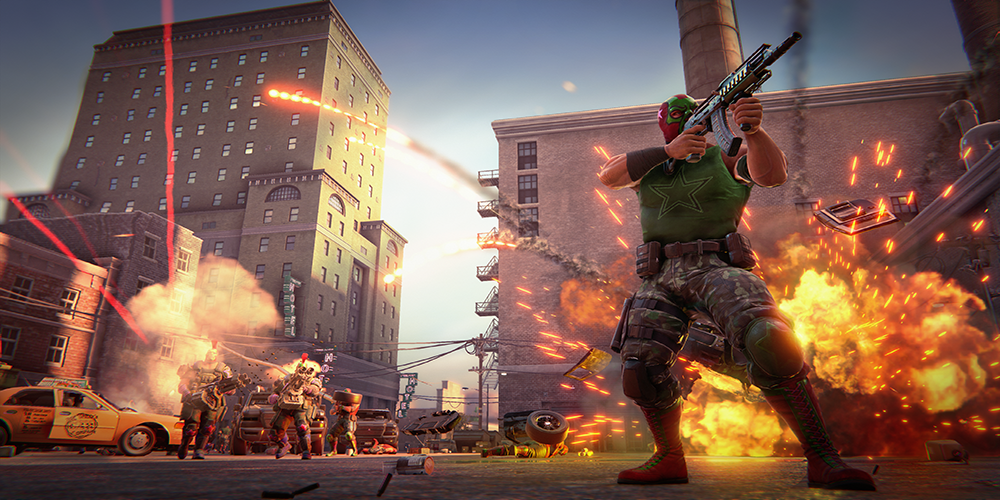 Image Credit: Deep Silver
I rate my game reviews on a scale of 1-1-; Saints Row: The Third Remastered is a strong 8. The things I disliked about the original didn't change, even though they may have been possible to fix this time around. Still, the game is a blast to experience again, and first-time players will enjoy the title as well. With a game like Grand Theft Auto V (which might still be free), everything feels serious and impactful. Saints Row: The Third Remastered is the perfect counterbalance to this by offering unabashedly great gameplay with the relaxing notion that none of it really matters. Your goal might be to keep control of Stilwater, but really, it's to leave your mark. To do that, you need to blow things up, kill your rivals, and do crimes with Mayor Burt Reynolds. Oh, did I not mention Burt Reynolds is the mayor? Seriously, go pick this game up now.
Saints Row: The Third Remastered is available for Xbox One, PS4, and PC. A digital review copy of the game was provided by Deep Silver for the purposes of this review.
Thanks for reading Comic Years for all things gaming, comics, and pop culture.
Taylor is the Gaming Editor of Comic Years and a lifelong fan of video games. He holds two degrees in Political Communication and wrote a Master's Thesis on resistance movements, race, and the exploitation of college athletes. His wife and two Toy Australian Sheppards keep him sane.
Leave a comment