RuneScape Glitch Almost Destroyed The In-Game Economy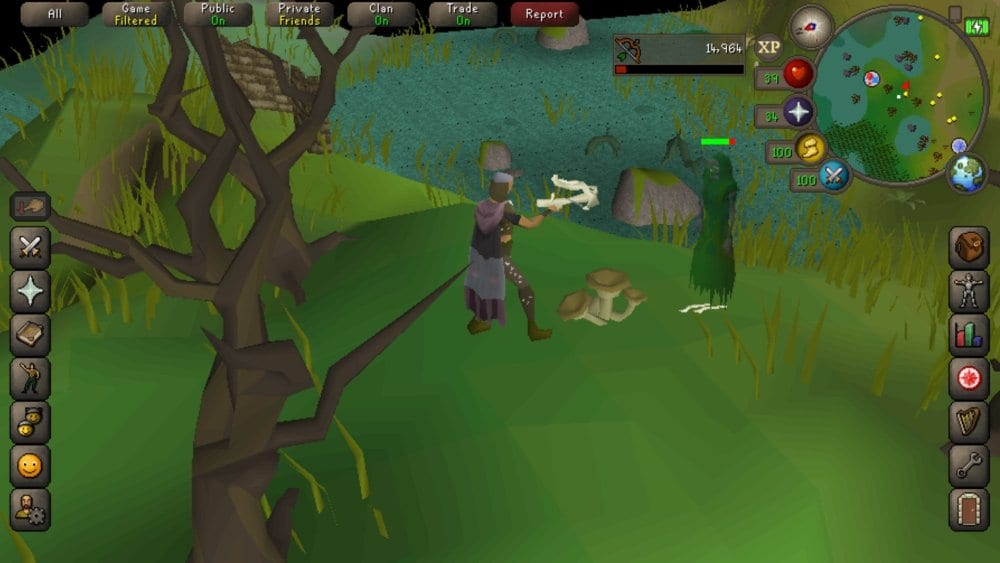 RuneScape is a historic MMORPG with a fervent player base to this very day. For nearly 18 years, the game has brought 200 million accounts into its fantasy world. For a lot of people, a few hours on RuneScape is a part of the normal daily routine. There is a new version of the game, often called RuneScape 3, with a more modern feel. Some people love the old version, however. Because of this, Old School RuneScape, the original version of the game, is more popular than the newer iteration. In game, trading and selling items is a huge part of the process. A recent RuneScape glitch, discovered by a player now under investigation, almost destroyed that process.
Believe it or not, the in-game economy of RuneScape is crucial to its operation. Now, the game's developers, Jagex, are in hot water for how they're trying to keep things quiet about the glitch.
A Player's RuneScape Glitch Discovery Threatens the Game
RuneScape is all about trading and selling items to gain money for better gear. It's a typical MMORPG strategy. Well, recently, an item duplication glitch was discovered which involved deliberately crashing the game's server right after trading items. Upon booting back up, a character's progress would either revert to 15 minutes before the crash or the last save state, whichever was available. Trades though would not revert, so players began duplicating items. 
A lot of players who watch a popular RuneScape streamer realized the glitch was game changing. In fact, during a stream, streamer Ice Poseidon hosted a drop party and unintentionally crashed the server. This occurred because  nearly 2,000 people joined his server at once, the cap for a server population.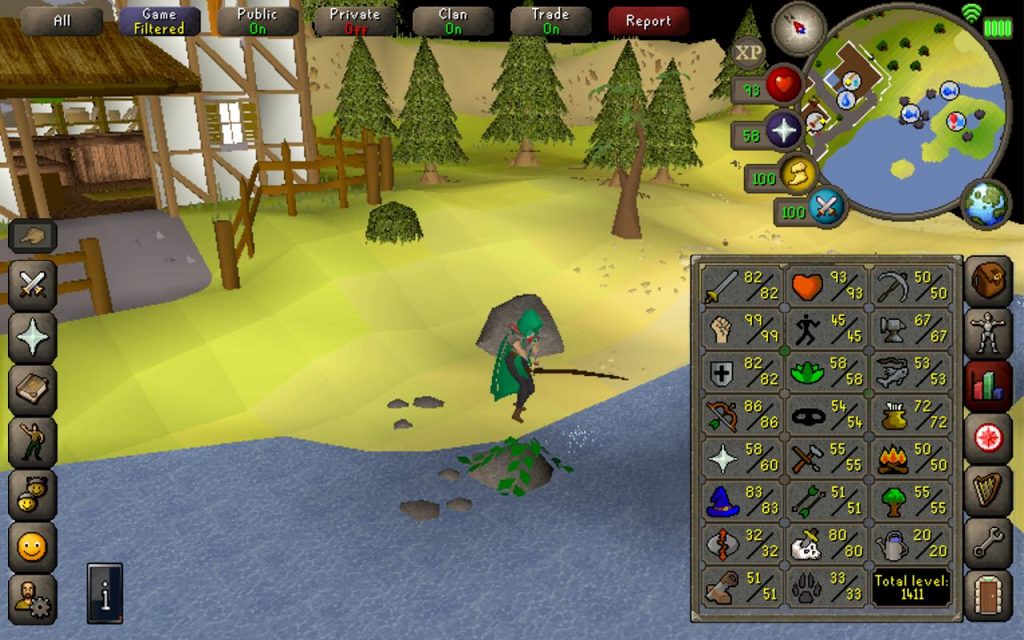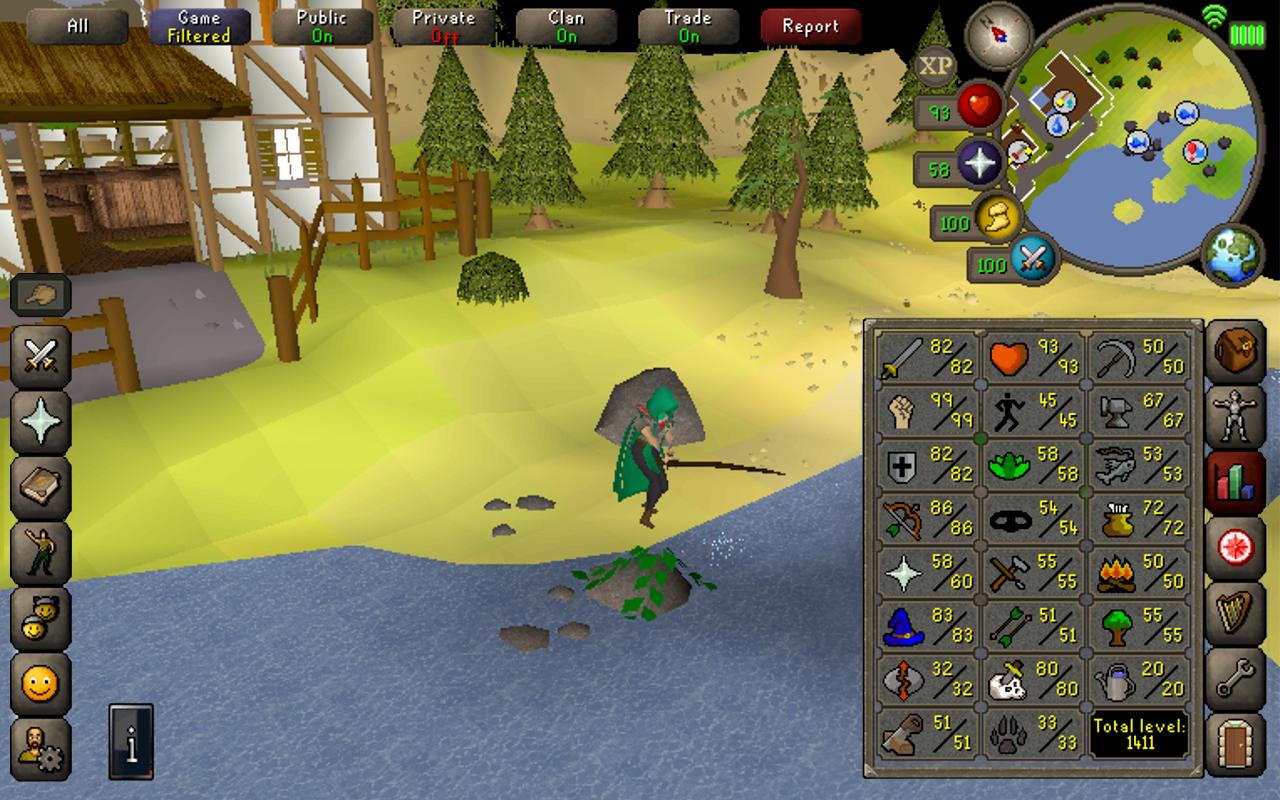 Image Credit: RuneScape
Moderators on the OSRS subreddit started running automoderator scripts against the word "dupe." The mods essentially work to promote the game, meaning they'll try to squash word of glitches. It's not like they work for Jagex, but it's expected that the mods were contacted to block the spread of this glitch. Rendi, the player who put up a YouTube video breaking down the glitch reached out to Jagex. The company was not only failed to help at all, but also likely is working to censor the exploit.
Does Jagex Have a Plan for the Glitch?
Essentially, Jagex drags its feet when it comes to issues like these. Rendi's video about the glitch did more for awareness than the developers did, by a lot. Old School Runescape's economy would have gone through a period of hyperinflation, changing the way players can get new gear and level up. Plus, who knows how much damage could come from more and more players taking advantage of the glitch as knowledge spreads. 
It's funny to talk about a video game's economy. That being said, people buy RuneScape currency on eBay and have since the mid-2000s. Jagex is getting flack, and deservedly so. As we've seen with Google's Stadia response and other companies, there's such a thing as being too involved in a crisis. There's also, in the case of Jagex, such a thing as not doing enough. It's a mess worth watching if you love RuneScape, or gaming scandals in general. We'll keep an eye on things for you!
Comic Years is your source for all things gaming, comic books, and pop culture! Let us know what you think of the RuneScape glitch scandal in the comments!
Featured Image Credit: RuneScape
Taylor is the Gaming Editor of Comic Years and a lifelong fan of video games. He holds two degrees in Political Communication and wrote a Master's Thesis on resistance movements, race, and the exploitation of college athletes. His wife and two Toy Australian Sheppards keep him sane.
Leave a comment