RuneScape 20th Anniversary – Two Decades in Gielinor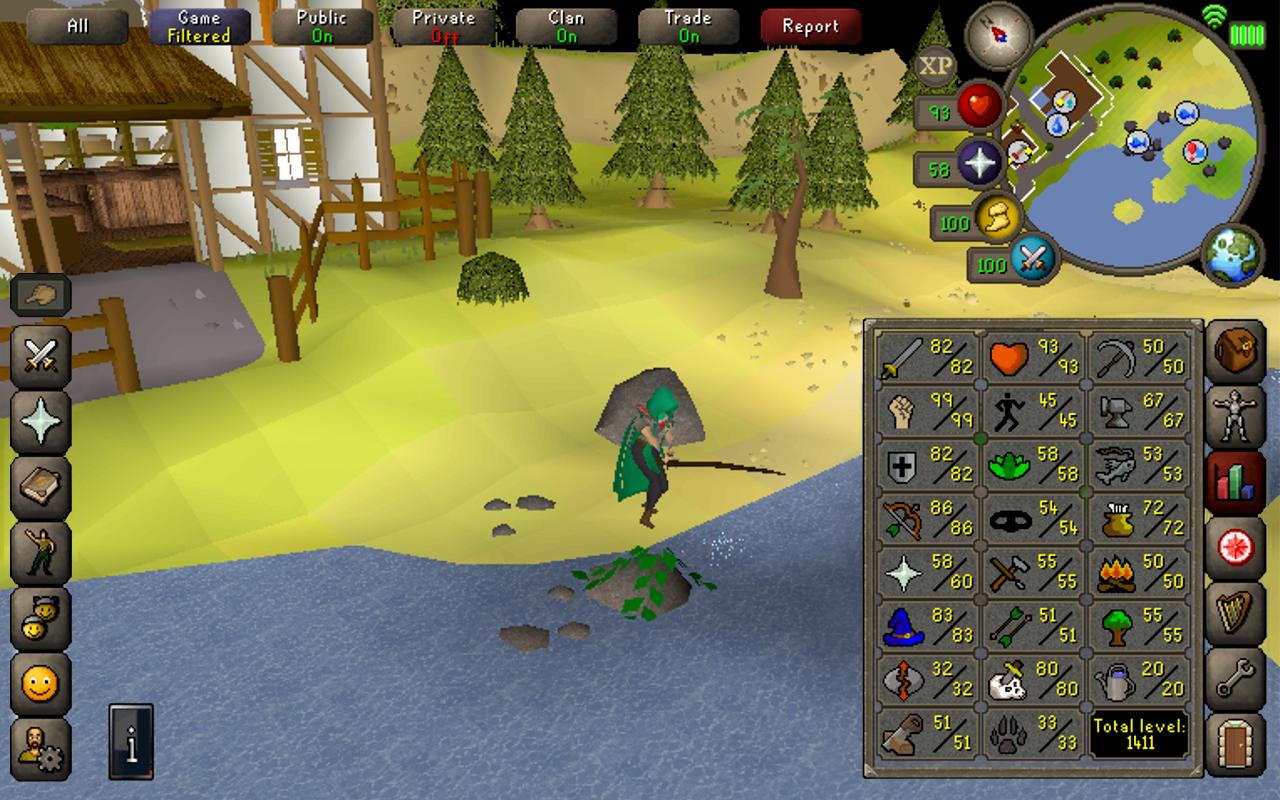 A lot of people in their 20s and 30s cut their teeth in one of two MMORPGs. Firstly, World of Warcraft helped those with a deep interest in the popular PC series dive deeper. It's a worldwide phenomenon to this very day. A bit less popular but no less influential, others played RuneScape. The game existed completely in-browser and is kicking off its third decade in existence this month. There's a good chance you at least know about this game, and many of you have likely played it. To celebrate the RuneScape 20th anniversary, let's take a look back at how this game came to be and why it's so influential.
RuneScape 20th Anniversary – The Game's Humble Beginning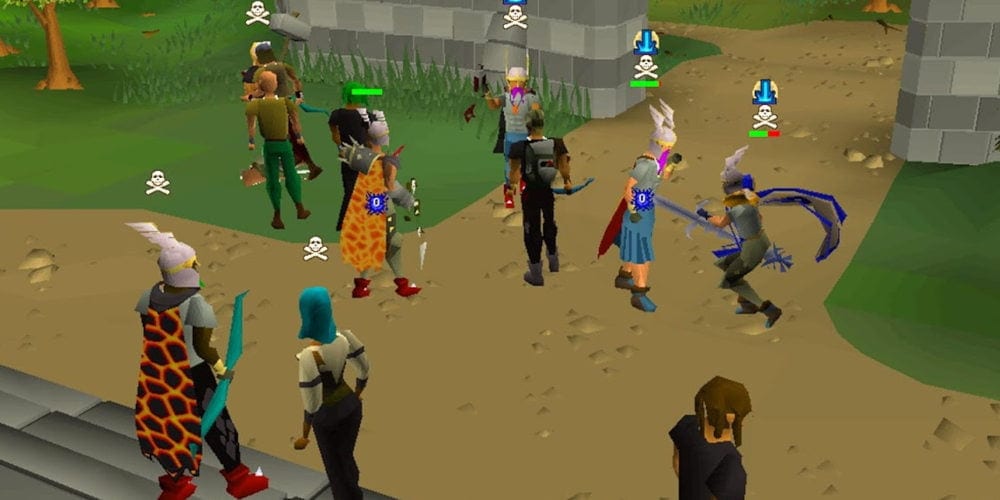 Image Credit: Jagex
RuneScape came to life thanks to two brothers. Andrew Gower developed the game with help from brother Paul. Initially, the game's structure was intended to focus on text-based gameplay. There was an interest in adding graphics, however, so the two turned to 2D and 3D sprites to put some visuals behind their online RPG. On January 4, 2001, the game launched from their parents' home in England. To cover the business side of things, the two joined up with Constant Tedder and launched Jagex. Their small team worked to make a monthly membership program as well as a completely unique script language. RuneScript allowed them to handle events in a more manageable way in the early days.
Fast forward two decades, and we're looking at the RuneScape 20th anniversary with complete awe. The game brought in about 300 million players to date. Funny enough, even though many remember RuneScape from their past, the future is insanely bright for the game. 1.2 million paid subscribers joined in 2020. That's not too bad for a game that started as a small project for two brothers. In all honesty, many playing today never touched the game in the 2000s. Hell, some people playing now weren't even born when the game launched. It's a testament to the community around this game as well as Jagex' ability to keep things fresh.
Is RuneScape Worth Trying Again?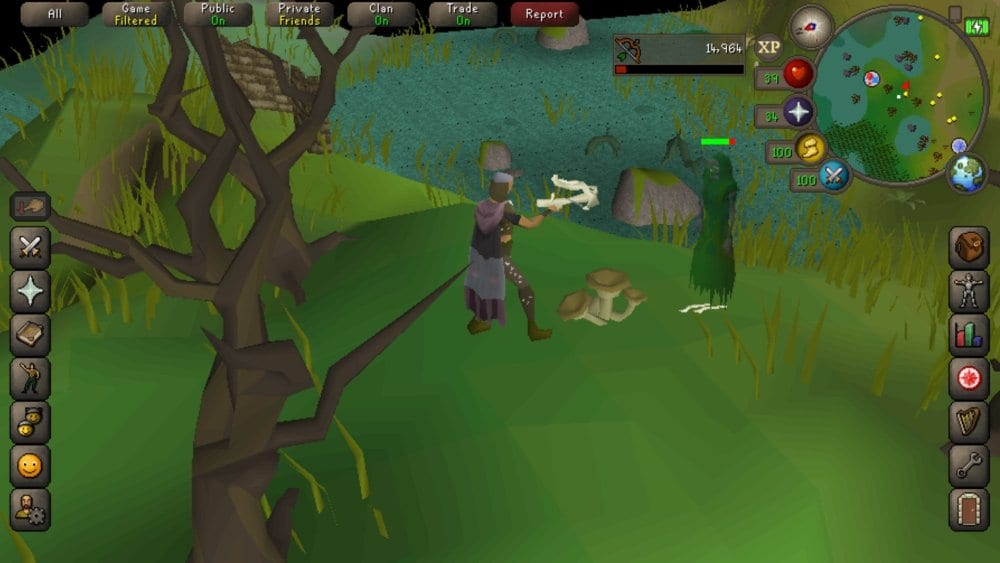 Image Credit: RuneScape
Despite its massive popularity, a lot of players nearly left RuneScape in 2019 following some major changes to the game's monetization. In short, pay-to-win loot boxes and other methods of in-game purchases really rubbed players the wrong way. If you haven't touched the game since the 2000s, then you didn't even know these things existed. That's probably a good majority of people familiar with this game. Since there's a lot planned for the RuneScape 20th anniversary celebration, the question becomes whether or not it's worth playing again.
If you played RuneScape in the past, then you can actually retrieve your old account. On the game's website, you can find ways to recover old characters. Much like finding an old MySpace account, however, it might be best to leave it in the past. So, let's say you're down to start from scratch. Is RuneScape still fun to play in 2021? Absolutely.
The Lasting Joys of a Classic MMORPG Makes RuneScape's 20th Anniversary Worth Celebrating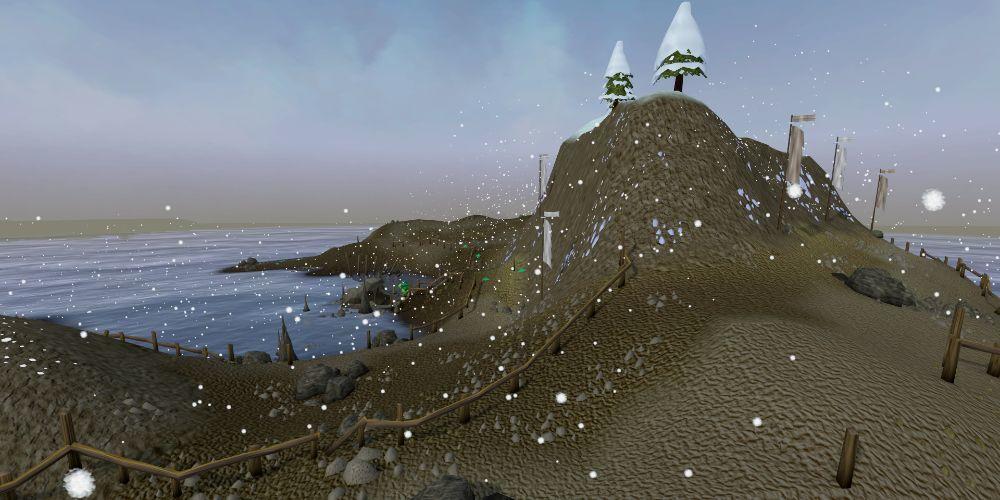 If you play MMORPGs regularly, then RuneScape might seem elementary. For those without experience in this game genre, however, the easy-to-learn gameplay is a godsend. There's something to be said about a game that is easy to play from the start that keeps players around for so long. I think the real charm for the RuneScape community is the world itself. Gielinor has changed a lot over the years, but it still feels like this magical place to explore when you have some time to kill. Then, of course, hours pass and you're wondering where the time went.
With an active player base that continues to grow, now is a good time to get back into RuneScape. Jagex has a lot planned to celebrate the 20th anniversary. There will be quests, events, special items, and more to commemorate the accomplishment. With that and hundreds of hours of gameplay awaiting you, now might be the perfect time to try this game again or experience its magic for the first time.
Have you played RuneScape?If you're an old-timer or never touched the MMORPG, then let us know in the comments! Thanks for reading Comic Years for all things gaming, comics, and pop culture.
Featured Image Credit: Jagex
Taylor is the Gaming Editor of Comic Years and a lifelong fan of video games. He holds two degrees in Political Communication and wrote a Master's Thesis on resistance movements, race, and the exploitation of college athletes. His wife and two Toy Australian Sheppards keep him sane.
Leave a comment