Rainbow Six Extraction Review – An Enjoyable Co-Op Alien Invasion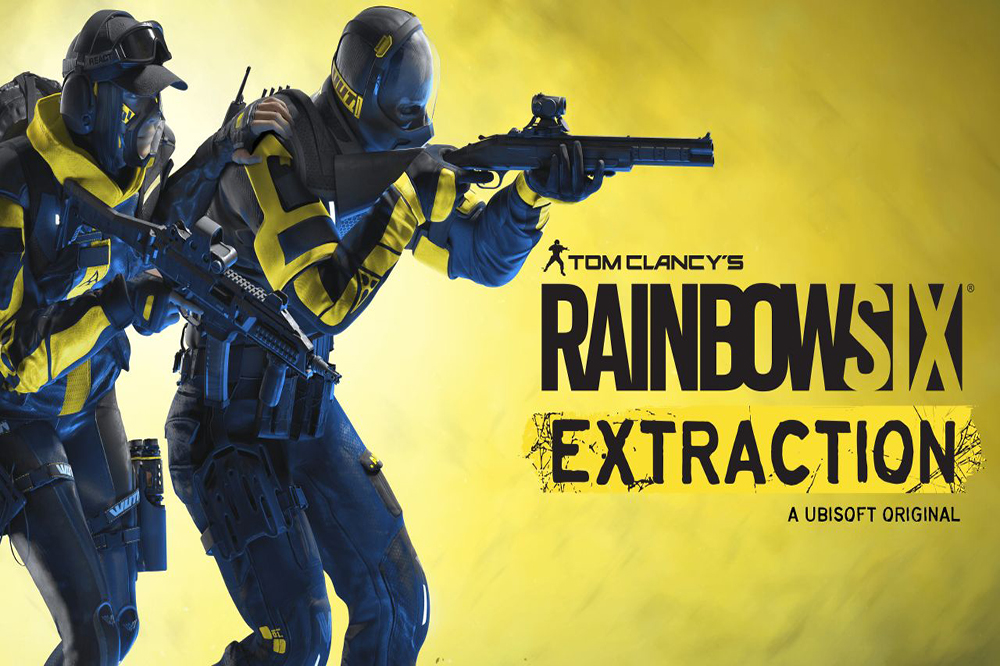 The popularity of Rainbow Six Siege continues to this day. Overall, the entry in the acclaimed shooter series took the franchise to new heights. It also asked more of players than other games under the Rainbow Six umbrella. To those who casually tried to get into Siege, they were met with a steep learning curve and fairly aggressive community with little tolerance for newcomers. Of course, that's a gross hyperbole for the Siege community at-large, but certainly a sentiment that was present in the opinions of the game's out-group. That said, Rainbow Six Extraction is a good alternative to Siege that features crossplay co-op and offered plenty of fun during my review playing. Here's my takeaway on the newest Tom Clancy game from Ubisoft.
Tactical Shooter Meets Alien Encounter
Image Credit: Ubisoft
Trading in PvP for 3-player co-op, the crossplay enabled Rainbow Six Extraction is a good way to mix things up, from what I saw in my review. Parasitic aliens called the Archaeans attack Earth and you and two teammates have to fight the good fight against the invaders. To learn more about the aliens, your team heads into locations to complete tasks related to the eventual war with these creatures. Tasks include collecting samples, extracting materials from computers, and gathering intel. Of course, the Archaeans aren't happy to see you. In fact, they attack, alert each other of danger, and station nests around locations, all of which pose a pretty decent threat to your mission.
Overall, this is a very different style game than Rainbow Six Siege. Fans of that entry in the Rainbow Six franchise might be turned off by the cooperative nature of Extraction. While that's certainly a play style preference concern, this game gets a lot of things right. Rainbow Six Extraction is good because it allows you to use the tactical approaches of Siege in a much more casual situation. The learning curve and at-times punishing experience of playing Siege can deter newcomers. Extraction on the other hand is great to take on with anyone interested in the game, regardless of their experience in the other games.
Of course, fans of Siege will recognize elements of the gameplay as well as Operators in this game. It's not fair to say, however, that Extraction is simply an alien co-op themed Siege – although, it did start as the limited game mode "Outbreak" in 2018. Really, the stakes in Extraction feel lower because your precision is not needed to be as fault-free. Does that make Rainbow Six Extraction a good game? Let's talk scores.
Rainbow Six Extraction Review Score
Image Credit: Ubisoft
I review games on a scale of 1-10; Rainbow Six Extraction is a 7. The fun factor featured in Siege morphs into a cooperative experience. For some, that's going to be a positive – for others, it's a negative. That said, I think as someone who never seriously got into Siege this is a preferable experience. The issues I have with the game's combat. A lack of tactical approaches and difficulty don't really make this a bad game. In fact, I think it's worth trying for a specific player base in particular.
There are good games, and then there are great games. I think for Rainbow Six fans, you'll be pleasantly surprised with what's here. The crossplay co-op in Rainbow Six Extraction worked wonders on all of my playthroughs. I did, however, notice plenty of players on Xbox, which isn't a huge surprise. The game is available on Xbox Game Pass and well worth trying if you're a subscriber. Additionally, I think a lot of curious gamers who don't love the PvP aspect of Siege will like the idea of a Back 4 Blood–style co-op experience more.
All in all, I'll put more time into Extraction than I did Siege. In short, the game offers more of what I like. Your personal opinion will differ on your favoritism of either tactical gameplay or environmental exploration with set tasks to take on with friends. If you have questions about the game, then drop them in the comments below. Thanks for reading Comic Years for all things gaming, comics, and pop culture.
A digital review code was provided by Ubisoft for the purposes of this review.
Featured Image Credit: Ubisoft
Taylor is the Gaming Editor of Comic Years and a lifelong fan of video games. He holds two degrees in Political Communication and wrote a Master's Thesis on resistance movements, race, and the exploitation of college athletes. His wife and two Toy Australian Sheppards keep him sane.
Leave a comment