Psychonauts 2 Review – A Near-Perfect Platformer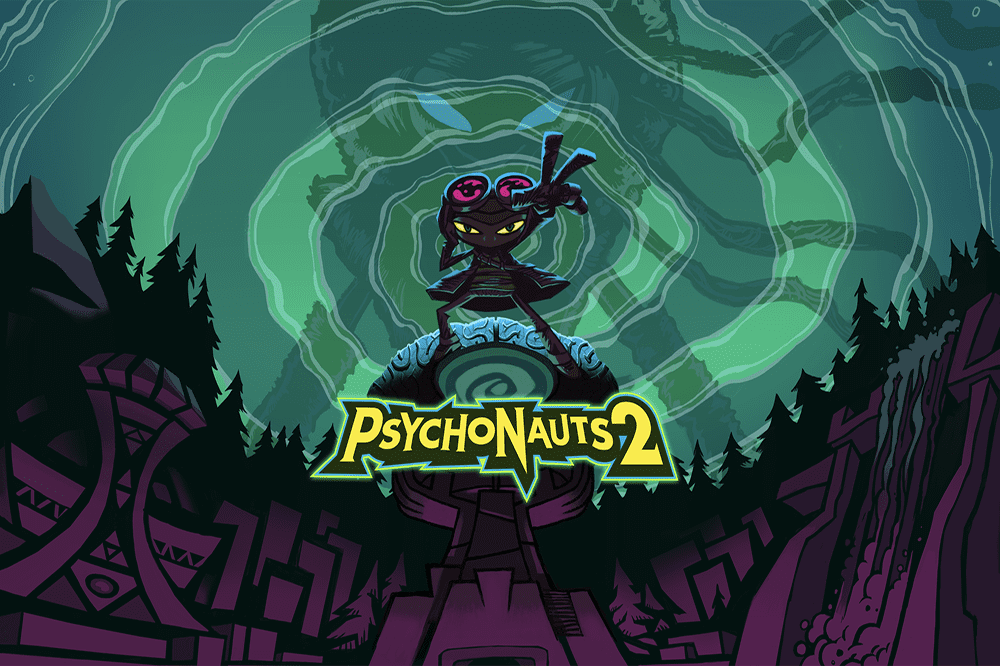 Despite pandemic delays and unconventional rollouts, it's been a good year for games. 2021 brought gems like Resident Evil Village as well as indie gems like Arietta Of Spirits. One thing we haven't seen yet this year, however, is a blockbuster release from Xbox Game Studios. The collective under Microsoft's gaming branch grew exponentially these past few years. Yet, few titles stand out as genuine hits. Double Fine Studios, the Tim Schafer-led studio now two decades in the game, changes that with the release of Psychonauts 2. It's a joy that more people will be able to play this game, and they should. Immediately in progress of this review, Psychonauts 2 left me pausing the game and smiling ear to ear. In an absolute tour de force of platforming, the long-awaited sequel is one of the year's most memorable experiences. Let's talk about what there is to love.
An Instant Classic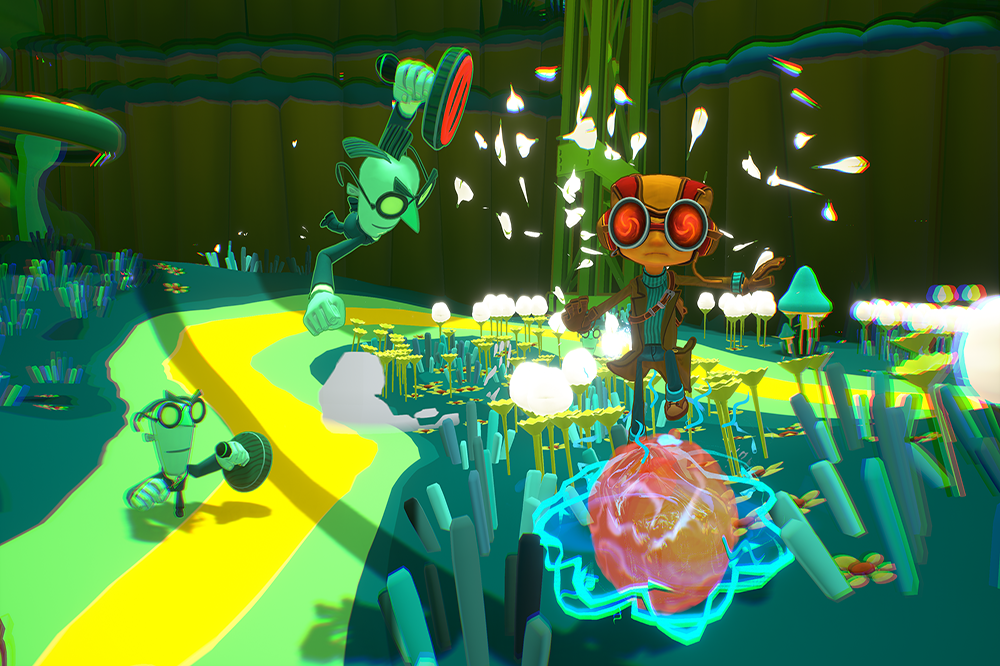 Image Credit: Xbox Game Studios
In 2005, I remember playing Psychonauts on the OG Xbox. I loved it, but I can't recall beating it. What I do remember is a genuine sense of awe and wonder for the world I entered in that game. Over 15 years later, Psychonauts 2 is even better than its predecessor and not simply because it's on more powerful consoles. Raz returns to head back to headquarters, the Motherlobe, after a big mission thinking he's finally an official member of the team. Instead, Raz shockingly learns that he's only an intern. It's a blow to his self-esteem and his sense of self, but not to his determination. He's prepared to throw himself fully into the hunt for a mole inside the Motherlobe that's posing a risk to the whole organization.
Even before returning to HQ, you're thrown into the platforming genius of the title. With great abilities unlocked from the start and plenty of collectibles to find, it checks the boxes of any good platformer. What makes this game great however, is its melding of mental health and psychological themes, humorous writing, and great gameplay. There's usually an area in games with this large of a scope where things feel lacking. I can't point to a single thing the team at Double Fine don't nail here.
Each mind that Raz explores has various elements that point to things like anxiety, fears, and even PTSD. Artistic interpretations of these issues are done tastefully and in a way that doesn't bog you down in the depths of the subject's struggle but rather points to an empathic approach to these conditions.
The gameplay itself is fantastic as well. There's so much to explore in the Motherlobe itself that you can easily spend hours walking around and learning about the in-game world before tackling a single mission post-intro. Combat feels wonderful this time around too, with ability mapping allowing players to set up Raz' arsenal of abilities as they see fit. The game looks good, it feels good to play, and truly handles tough topics in such a refreshing manner. It's why it's one of my favorite games of the year.
Psychonauts 2 Review Score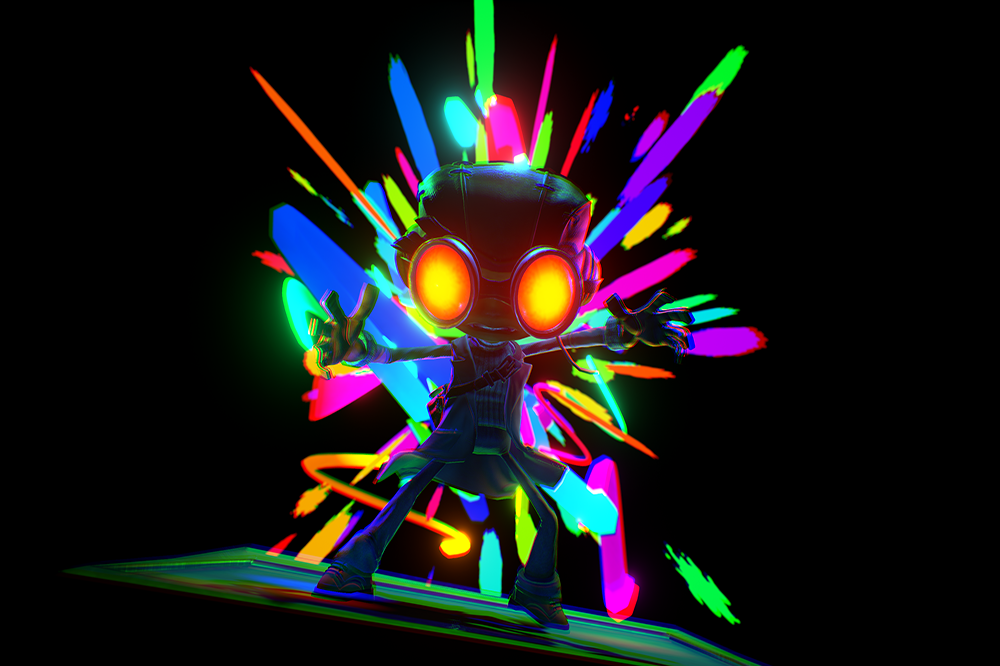 Image Credit: Xbox Game Studios
I review games on a scale of 1-10; Psychonauts 2 a 10. This game is my favorite platformer I've played since Super Mario Odyssey in 2017. The entire experience of playing this title was a joyous adventure. From start to finish, the narrative flows well into establishing a reason for Raz to keep pushing even though he's been knocked down a few pegs.
There's also this incredible sense of self-awareness that Double Fine and Schafer flex throughout the game. They knew they were improving everything about the original. The team also likely knew how great this final product turned out to be. I'm excited for them to read reviews like this one and know that after over 15 years, it's an honor to get to play something this polished and elaborate.
It's too early to call this Game of the Year, but anyone who spends time with it will consider it a contender.
Psychonauts 2 is available August 25 on Xbox Series X|S, Xbox One, PS4|PS5, and PC. If you play the game, then come back here and give us a 3-sentence, spoiler-free Psychonauts 2 review. Thanks for reading Comic Years for all things gaming, comics, and pop culture.
A digital review code was provided by the publisher for the purposes of this review.
Featured Image Credit: Xbox Game Studios
Taylor is the Gaming Editor of Comic Years and a lifelong fan of video games. He holds two degrees in Political Communication and wrote a Master's Thesis on resistance movements, race, and the exploitation of college athletes. His wife and two Toy Australian Sheppards keep him sane.
Leave a comment