Top Ten PS4 Games You Should Be Playing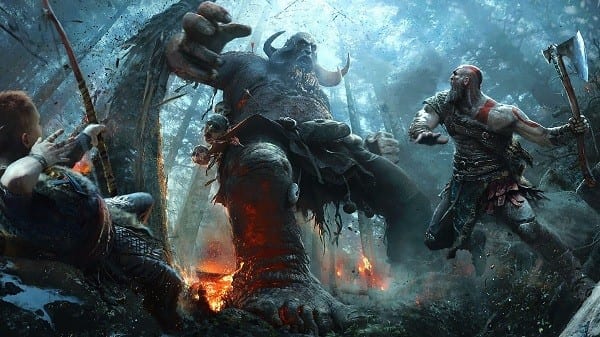 The following is a list of must-play titles, the top ten PS4 games that need to be on your hard drive. Every generation of gaming has its golden gems that showcases the best these consoles have to offer. These exclusive titles are often delivered by trusted developers that have a strong grasp on what their fans are looking for and the console's capabilities. They're the pinnacle of the generation, providing hours of entertaining stories, solid gameplay, and stunning visuals.

10. Resident Evil 7 VR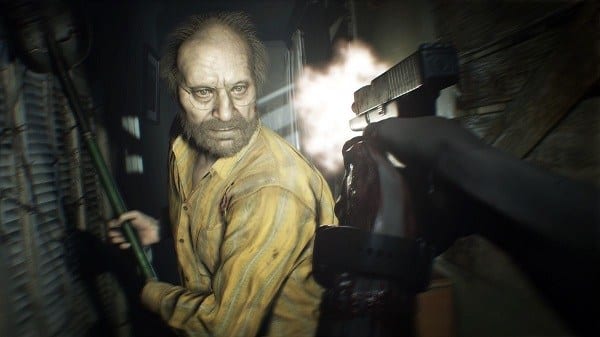 Yes, Resident Evil 7 may not be an exclusive, but the ability to play it using a virtual reality headset is. It's also the best way to experience one of the scarier entries in the series. PlayStation VR may have been in its infancy when Resident Evil 7 launched, but you wouldn't know it while playing. Smooth gameplay and effective use of lighting and sound design makes this one of the scariest – and best – uses of the PSVR. As a Resident Evil title, it's an excellent take on a series that was growing stale.

9. Until Dawn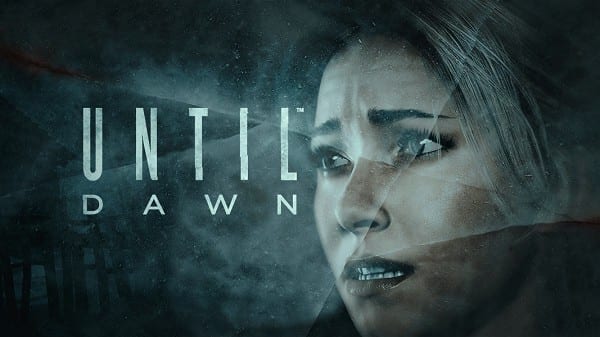 From LittleBigPlanet to the haunting Blackwood Mountains, Supermassive Games has come a long way. Until Dawn works best in showcasing the range of facial animations capable in the current generation. This leads to some of the most gruesome deaths in a narrative-driven adventure. Gameplay focuses heavily on exploration and quick-time events, which helps create an immersive experience. At its core, the best part of Until Dawn is its story, which is sure to send players for a loop more than once.

8. Ratchet & Clank
Though the movie it released alongside of was a box office bomb, Ratchet & Clank was able to deliver an enjoyable experience. Series fans can dive into a familiar experience that effectively reboots the popular series. For newcomers, Ratchet & Clank is a refreshing platformer that showcases Insomniac Games' ability to have fun and still deliver a solid experience. The reboot captures the quirk and charm of the original backed by the striking visuals of the PS4.

7. LittleBigPlanet 3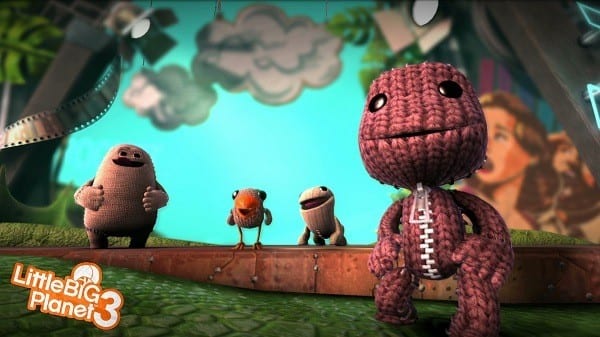 Multiplayer has largely been diluted to Battle Royale and team-based shooters, making games like LittleBigPlanet 3 refreshing to see. Playing off the success of its predecessors, LittleBigPlanet 3 is a puzzle-platformer that focuses on realistic physics. When playing with a friend, this inevitably leads to hilarious hijinx sure to derail the game in the best ways. The exuberant Sackboy returns as does the vast library of fun costumes and user-created levels. This top ten PS4 game proves there's still plenty of life in side-by-side co-op gaming.
6. Horizon Zero Dawn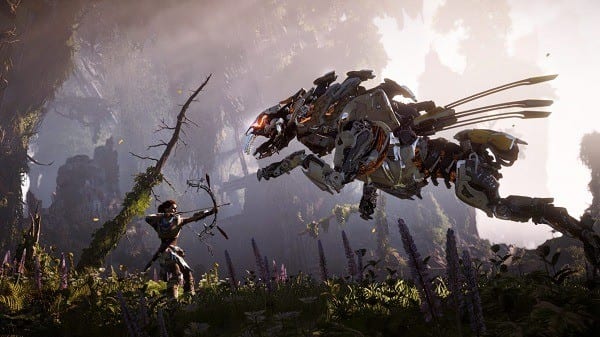 Set 10 centuries in the future, Horizon Zero Dawn pits protagonist Aloy against animal-like robots that have overtaken the planet. The concept is pretty wonky, but it leads to incredible and varied gameplay. Equipped with only a bow-and-arrow and some helpful gadgets, Aloy can't rely on heavy firepower to take down the hulking mechanical beasts. What results is a need for stealth and cunning as players determine the best way to take down the deadly and aggressive robots. Beautiful visuals and solid gameplay make Horizon Zero Dawn a gaming experience all PS4 owners need to have.
5. Bloodborne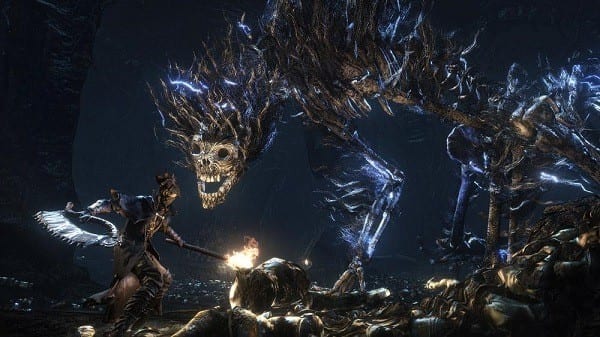 On the night of the Hunt, players travel to Yharnam in search of the "Paleblood." Instead, what they find is a city overrun with transformed denizens with a thirst for blood. Bloodborne is similar in style to the Dark Souls series, but the gothic setting, trick transforming weapons, and some gameplay tweaks help make it accessible to a larger audience. While challenging, Bloodborne is a fascinating world that's worth having to trek through after each inevitable death. Players that have patience get to enjoy epic boss battles, a rogue's gallery of terrifying monsters, and beautifully gloomy settings.
4. Uncharted 4: A Thief's End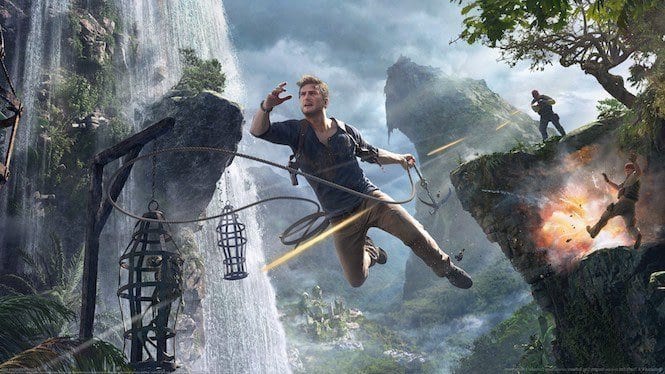 Nathan Drake's adventures have gotten increasingly better since the first game on the PS3. A Thief's End may fall behind its predecessor, Drake's Deception, but it's a fitting conclusion to the series. Uncharted delves deeper into Nate's past, introducing a brother that launches the latest quest for the now-retired treasure hunter. Not only is A Thief's End Nate's most difficult trial yet, it's also his most visually stunning. Naughty Dog spared no expense in creating rich environments and a partially open-world that you'll wish was a bit more accessible.

3. The Last of Us Remastered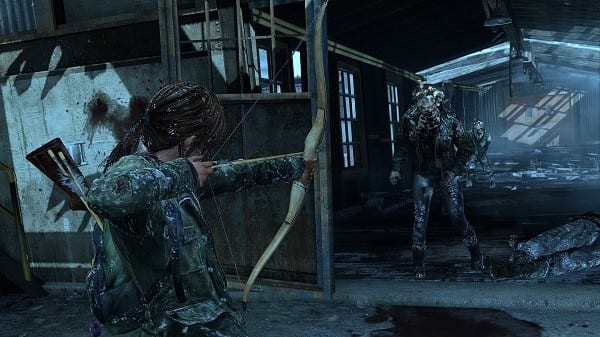 Naughty Dog has a firm grasp on building a narrative, and The Last of Us was the perfect example. Originally released on the PS3, The Last of Us Remastered is an enhanced version that helps the detailed environments pop. The already tight controls also received some minor tweaks to elevate The Last of Us closer to perfection. Troy Baker and Ashley Johnson deliver Oscar-worthy performances to spin an emotional tale marked with tension and spots of horror.

2. Marvel's Spider-Man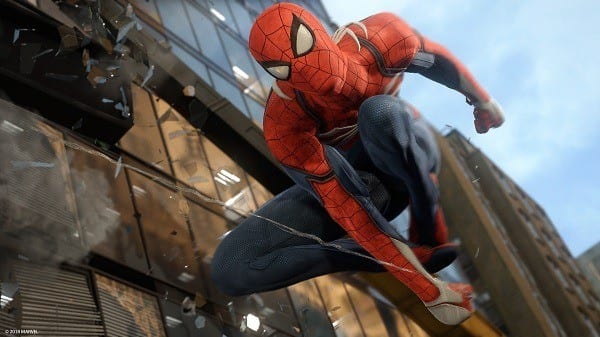 Spider-Man games are hit or miss, and even those that hit aren't phenomenal. Enter Insomniac Games with Marvel's Spider-Man to break the mold. It isn't just the solid web-swinging mechanics or effective combat that makes Marvel's Spider-Man so good. Insomniac's team of writers, led by Jon Paquette, wove a new story for the wall-crawler that let players experience life as Spider-Man and Peter Parker. The result is a solid narrative that highlights the complexities of both characters. A cast of notable Spider-Man villains spread conflict throughout the city for a nonstop thrill ride.  You can even change in and out of awesome alternate costumes.
1. God of War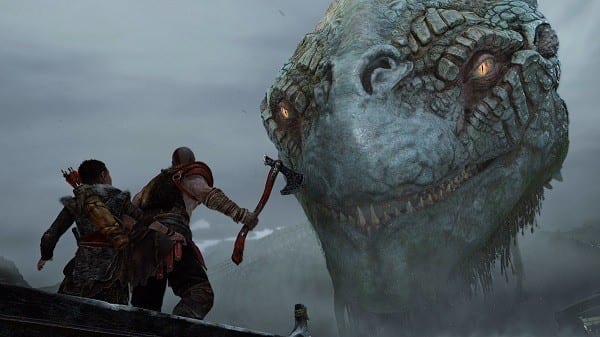 The Kratos we knew is long gone. His rage subdued by years of being a father and devoted husband, God of War builds a solid narrative that isn't framed by hyper-violent cutscenes. That's not to say the former God of War isn't still a formidable fighter. The tighter, close-quarters combat in God of War was tailored to fit the far-more-serious journey through Norse mythology. SIE Santa Monica Studio's shift in gears created a more mature experience that fits well with Kratos' role as a gruff father.
The Top Ten PS4 Games May Change, But These Titles Remain Classics
The next generation consoles are soon on the horizon and more PS4 titles are coming soon. So, the games that rank as the top ten PS4 games may shuffle and change as content is added and updated. Still, even if the PS4 stays relevant for another five years with innovative new games, these titles are the new classics. These are the games that people will return to over and over again, because of their stunning gameplay and out of pure nostalgia.
Image Source: SIE Santa Monica Studio
Leave a comment