PS Plus January Game List Leaked By Insider
Christmas and New Year are just around the corner, and they're the perfect time to kick back with some games. Especially if you've got some new ones for Christmas! However, there's plenty more to look forward to after these holidays. Namely, a batch of titles is coming for the PS Plus subscription service! Currently, there are a few different tiers for the service. The cheapest tier, PS Plus Essential, is $9.99 monthly, $24.99 quarterly, or $59.99. The next tier is PS Plus Extra, which is $14.99 per month, $39.99 quarterly, or $99.99 per year. Lastly, the most expensive tier, PS Plus Extra, is $17.99 monthly, $49.99 quarterly, or $119.99 yearly. Whichever tier you're on, here's a look at some of the PS Plus January 2023 games.
The leaker BillbilKun recently shared the news on Twitter. Previously, he's shared plenty of reliable information, so we know we can also count on them this time. They're part of Deal Labs and revealed a few of the PS Plus January 2023 games. For PS4, there's Fallout 76, Axiom Verge 2, and Jedi: Fallen Order. PS5 players will get all of these titles, apart from Fallout 76. Of course, even though this news comes from a reliable source, Sony hasn't confirmed these titles yet. Additionally, they also haven't revealed the official PS Plus January 2023 lineup.
However, this rumored list of games does appear to check out. After all, EA will release the sequel to Jedi: Fallen Order on March 17th, 2023. It's going to be called Jedi: Survivor. So, giving fans access to the original game through PS Plus will attract new players to the game in time for the sequel. Additionally, anyone who's already played it can remind themselves of the original title. 
PS Plus January 2023 Games
Image: Microsoft
Alongside Star Wars, there's also Fallout 76 from Bethseda's iconic Fallout franchise. Recently, the number of gamers playing this title exceeded 13.5 million. This comes after the game had a difficult start, but thankfully, Bethesda made a great comeback from this. Including the title on the PS Plus January 2023 lineup will only help this player base climb higher. 
Additionally, this is one of several Fallout games that Bethseda has given away. Currently, any PC players gain gets three other Fallout titles completely free through the Epic Games Store. These are Fallout: A Post-Nuclear Role-Playing Game, Fallout 2, and Fallout Tactics: Brotherhood Of Steel. But be quick – the offer will end shortly.
Finally, the last PS Plus January 2023 lineup title is Axiom Verge 2. This game is a Metroidvania, a sequel to the 2015 game Axiom Verge. It explores Indra Chaudhari, who is attempting to find her missing daughter, and journeys to Antarctica to do so. It adds various new gameplay features, characters, enemies, and places to the original game. The developers only released the title last year. So, it's a pretty good deal to play it for free now!
What are the PlayStation Plus Tiers?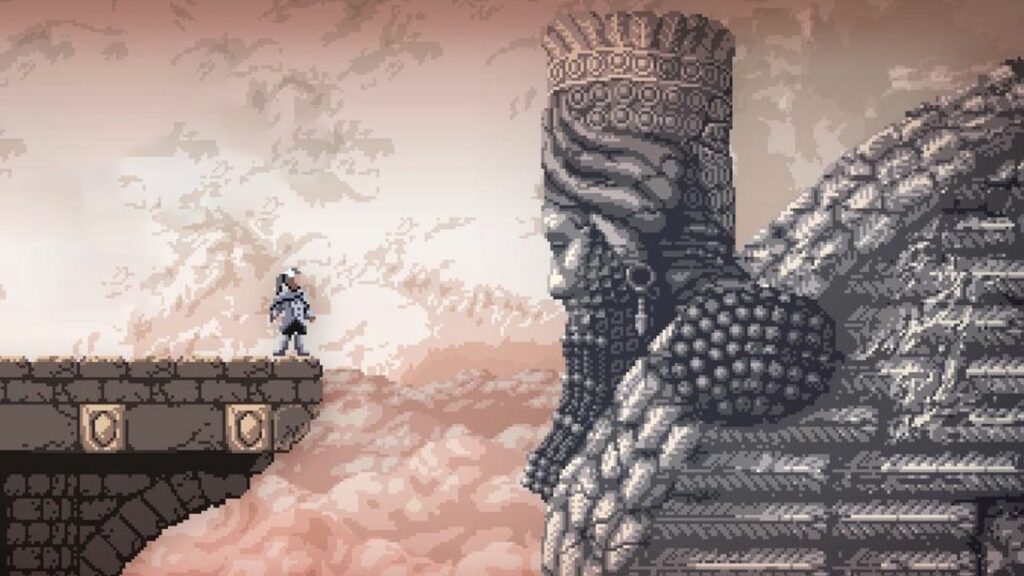 Image; Polygon
If you're curious about the different tiers, PS Plus gives you two monthly games, discounts, cloud storage, and multiplayer. PS Plus Extra, along with 400 exclusive PS4 and PS5 games, gives the same. Finally, PS Plus Premium includes features from Extra and 340 extra games. Additionally, this tier gives you PS3 games through cloud gaming and a select number of PS1, PS2, and PSP Games. You also get cloud streaming for other titles and game time-restricted game trials, so you can try out the games before purchasing them.
Clearly, it's going to be a good start to 2023 with these titles. Hopefully, the rest of the year's games end up as good as the PS Plus January 2023 lineup!
Hi! I'm Arvyn, and I'm an English teacher from the UK. I've been teaching English online for over 4 years to students from all across the world and all ages. Outside of work, I'm a huge fan of reading, video games, and playing with my adorable kitties. See ya!
Leave a comment