New Marvel Game Release For PS5, Marvel's Midnight Suns
The new game Marvel's Midnight Suns is the last release for PS5 consoles. It is a game that combines the best of strategies and action with Marvel characters. In this, we will see a dark side of this world of comics, although you can win if you show the value of friendship and love between the characters you control.
Firaxis Games was the company in charge of developing the game. This company was responsible for the development of Civilization and XCOM. In this title, you'll control characters from various groups, such as the X-Men, The Avengers, Runaways, Blade, and others. You will control the main character, called The Hunter. This refers to the first Marvel character in the world of comics.
With Marvel's Midnight Suns release, you'll have to confront Hydra, but mainly Lilith, the creator of all demons. She is also the mother of the main character you manage. In this game, each character has special abilities, which can benefit the character alone, and the team and be ideal for a specific type of mission.
Marvel's Midnight Suns Release and Game Details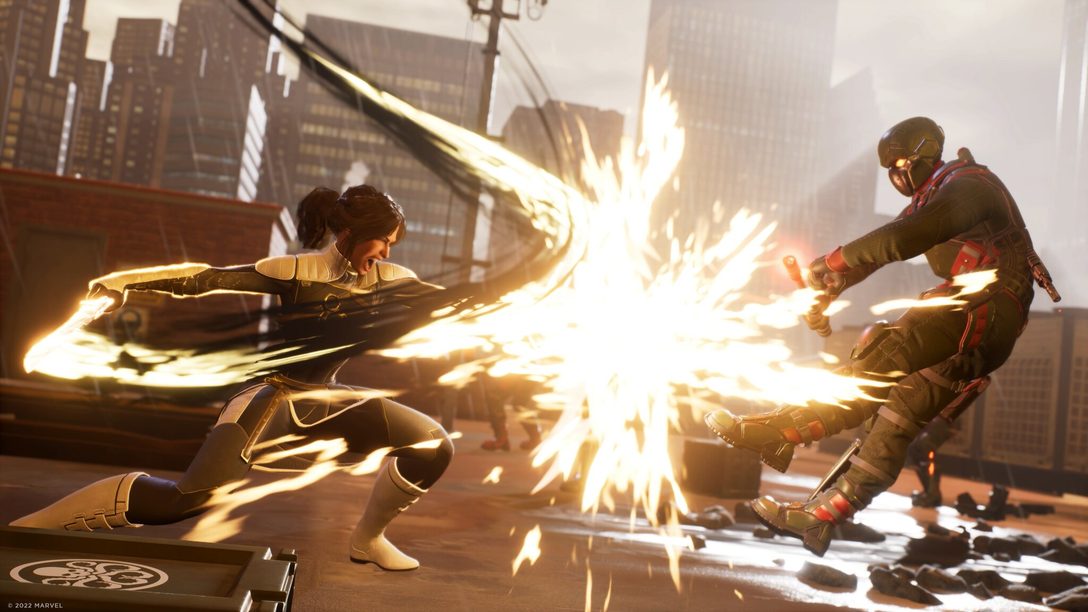 Image: Sony
Yesterday December 2 was announced Marvel's Midnight Suns was released, so we already have details. In the game, you will have to pass missions, assembling teams of heroes, each character you choose has unique abilities, both individual attack, and defense. They also have abilities that can benefit the rest of the squad. There is no single perfect combination for the entire game.
This implies that you'll have to choose different heroes for different missions. Therefore you'll have to study which combinations are useful for each assigned objective so that you can take advantage of the chosen characters. Another essential aspect to note is that each mission will have required heroes; for example, in the story mode, you'll always have The Hunter. However, you will have a random character needed in the general mode.
Image: Sony
As for the skills, you can improve them with the cards you get in each of the missions. You can assign a card to the character and improve it to your liking. Thus you will make different skills and combinations that allow you to overcome each of the missions you must perform.
Marvel's Game that Rewards Friendship
After Marvel's Midnight Suns release, we learned that it's a game that rewards friendship. It's about more than just completing missions. You will have to understand your heroes, the small details, and that they know each other. Every time you fulfill the sentimental part, with good treatment or congratulations on an excellent job, they will give you friendship points.
These individual friendship points will also become group points. This will allow you to unlock combos and group skills that you can implement in the missions to fulfill their objectives more efficiently.
Midnight Suns Game that Mixes Action and Strategy
Image: Sony
For Marvel's Midnight Suns beginners, this game is a strong mix of action and strategy. You will not only have to develop the ideal team for the missions. You must also look for the team's overall development in skills, friendship, and rapport between their qualities. It will be quite an interesting challenge for those who like tactical challenges and testing their intelligence.
Finally, the game is available, and you can get it from a physical or digital Playstation store.
Featured Image Via Sony
I am a circus aerialist influenced by Dick Grayson and Spider-Man. Fortunate to write about the characters that inspired me. I also have a Bachelor's degree in Political Science and a Master's degree in International Trade.
Leave a comment