Horizon Zero Dawn PS5 Remake Rumored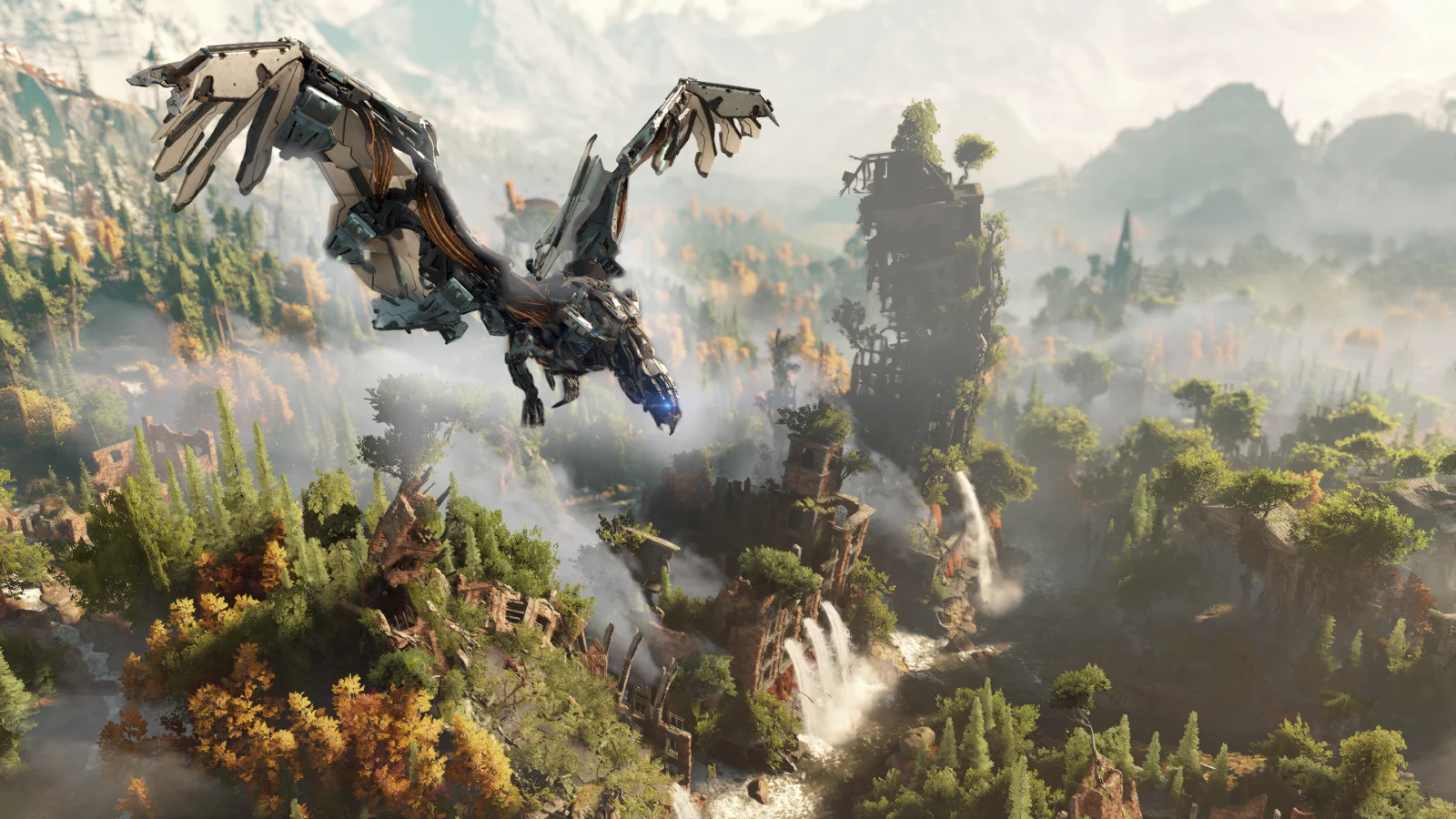 It's an exciting time to be a video game fan! There are plenty of interesting titles on their way, and some remasters of classic titles. Apparently, one of these includes a Horizon Zero Dawn PS5 remake, which will supposedly be a remaster of the 2017 game. As this is allegedly going to be for the PlayStation 5, it's guaranteed to have improved graphics. Of course, nothing is confirmed now, and this is just a rumor about Guerrilla Games. However, any fans of the action RPG will certainly be excited about the possibility of a remake!
According to this rumor, the Horizon Zero Dawn PS5 remake will include much sharper visuals, bringing the game into the 2020s. Additionally, the remaster will supposedly also include updated models of the characters, new animations, and immersive lighting options. If that isn't enough, there will also be several accessibility options, allowing fans to customise the game how they see fit. There will also be several graphic alterations and QOL adjustments, which will definitely modernise the title. It may only be five years since Guerrilla Games dropped the original game, but that's aeons in the video game world!
Naturally, this alleged Horizon Zero Dawn PS5 remake comes alongside other rumors in the Horizon Zero franchise. One includes an apparent multiplayer title, which fans can play on PS5 and PC. Apparently, the game will be its own title and won't share any storylines from the solo games.
Upcoming PS5 Remastered Games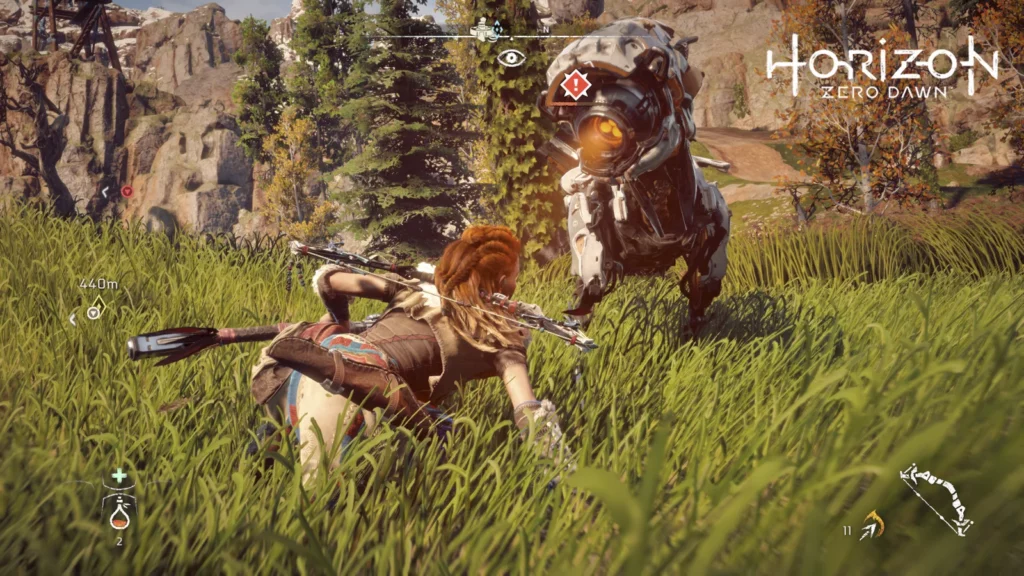 Image: Playstation.com
It appears that Guerrilla Games has been working on making a multiplayer game for quite some time. According to this rumor, this multiplayer title will include features they scrapped from Horizon Forbidden West. Originally, this game was meant to include more multiplayer features, but they scrapped this to make a better single-player experience.
If this Horizon Zero Dawn PS5 remake comes true, it will be one of several remasters heading to next-generation consoles. To start with, Naughty Dog released a The Last of Us remaster the previous month. Unfortunately, fans were pretty critical of this and did not think it was worth the hefty price tag. Many of them said that the remaster didn't live up to the hype and that it wasn't old enough to get a remaster. Let's hope the Horizon Zero Dawn PS5 remake fares better than this! The original game only came out in 2017, whereas The Last of Us first dropped in 2013. In response to the criticism, Naughty Dog said they had given the remaster "the highest level of care and attention to detail possible."
Additionally, there's also an Uncharted 4 remaster dropping later this month, as well as a Ghosts of Tsushima remaster that came out last year. Hopefully, these future remasters will be a better experience than The Last of Us.
When Guerilla Games first released Horizon Zero Dawn, critics and fans gave it rave reviews. They praised the interesting gameplayer, the immersive world, and the characters. Only two years ago, the studio decided to port the game to PC, which came with several upgrades. These included higher quality textures, as well as better draw distances. We also strongly feel we'll see these in the Horizon Zero Dawn PS5 remake.
Horizon Zero Dawn Franchise Netflix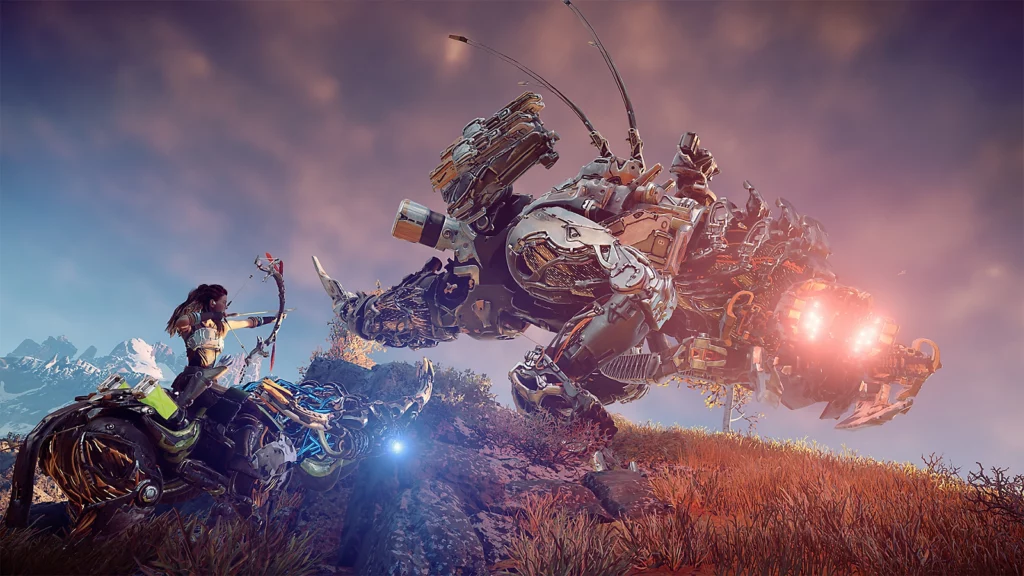 Image: Playstation.com
Following this, Guerrilla Games also released a sequel to the game earlier this year, titled Horizon Forbidden West. Like the original game, critics and fans also gave the game good reviews. Unfortunately, this wasn't necessarily reflected in the sales, as Elden Ring appeared to overshadow this. Perhaps with the Horizon Zero Dawn PS5 remake, the sequel will get its time to shine.
If that wasn't enough, Netflix is also developing a TV series based on the game. Netflix has tentatively named it Horizon 2074, and Steve Blackman will be the showrunner. We're not sure if the series will follow the game's storyline or be its storyline entirely. Either way, it's clearly an exciting time to be a fan of the Horizon Zero Dawn franchise. Let's hope that the rumours about the Horizon Zero Dawn PS5 remake are true!
Hi! I'm Arvyn, and I'm an English teacher from the UK. I've been teaching English online for over 4 years to students from all across the world and all ages. Outside of work, I'm a huge fan of reading, video games, and playing with my adorable kitties. See ya!
Leave a comment