WoW Dragonfly: Season 1 – What's Coming For Players?
WoW Dragonfly: Season 1 is finally here! According to an official statement, players are getting a ton of new content. That includes the expansion's first raid, new world bosses, areas, and rewards.
Dragonflight hasn't been as famous as The Witcher's next-gen update. Since its pre-patch, things have come a long way. And, Blizzard did a lot to get players hyped for the release. You know that in case you tried the free level boost for Shadowlands.
New content coming with #Dragonflight Season One:

🛡️ New Raid
⏳ Mythic+
⚔️ New PVP Season
🐉 And more! pic.twitter.com/PoIfjihsRy

— World of Warcraft (@Warcraft) December 13, 2022
Now, players can start grinding what they came for. Dragonflight is getting a new Raid, Mythic+, PvP, and more. The world also keeps expanding, with new bosses and content. So, it's time for the real WoW experience to begin.
So, what are we getting? Let's find out what's coming for the new season.
The first raid for players in Word of Warcraft Dragonfly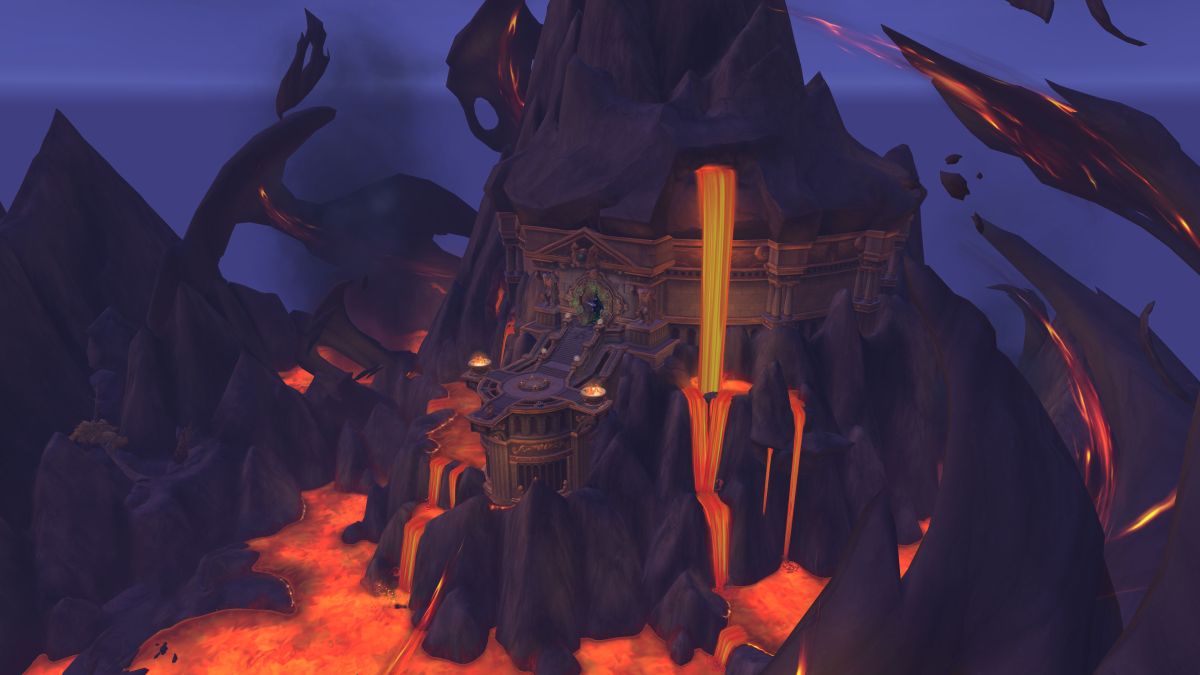 Players will experience their first raid in the Vault of the Incarnates.
Firstly, let's cover what most of you are here for: the new Raid. This time, the Primalists raided the Titan prison where Incarnates were held. The main villain here is Raszageth, performing a ritual to unleash her brethren.
Their goal is simple: purging the world of the influence of the Titans. So, it's up to the champions of Azeroth to end the threat. For that, players will have to break the defenses of an impregnable fortress.
Otherwise, the Incarnates' reign will condemn everyone who remains.
This is the first raid for World of Warcraft's new expansion. It features 10 new bosses, including Raszageth the Storm-Eater.
This week of December 12 will see the Normal, Heroic, and Mythic Vault open. That includes each region's weekly maintenance. December 19's week will see the Finder Wing 1, with Eranog, Dathea Ascended, and The Primal Council. The week of January 2 adds the Caverns of Infusion, with Kurog, Sennarth, the Cold Breath, and Terros. Finally, the January 16th week adds Broodkeeper Diurna and Raszageth.
The Hall of Fame will require at least 16 raiders from one guild and faction for reward eligibility. Cross-realm unlocks later on in the season.
World expansion in WoW Dragonfly: Season 1
The Primalists call the harsh elements to cause Primal Storms. (Image Credit: Blizzard)
Firstly, we have four new world bosses to enter Dragonflight. We have Basrikron, Bazual, Liskanoth, and Strunraan. These bosses will rage through the Dragon Isles on a weekly rotation. And, it's up to you and your friends to find the best way to face them.
Then, we have Primal Storms. The Primals have caused these storms to sweep across the Dragon Isles. You'll have to collect Elemental Overflow to spend with Mythressa. Doing so will earn you a full set of armor, item level 359. That depends on your class and specialization. Players also get pets and a unique mount.
The storms revolve around the four elements: earth, fire, air, and water. Each storm's enemies can drop their Primal Core. You can redeem these for Storm Sigils every week. That will let you upgrade your gear to the 385th item level.
Speaking of Primalists, your specialization can also earn ability bonuses. That's thanks to the Primalist set pieces. Certain raid bosses will drop class armor sets. So, it's in your best interest to complete the weekly raids, PvP, and Mythic+.
Dungeon rotation for Mythic+ and its full lineup
Lastly, WoW Dragonfly: Season 1 brings a new dungeon rotation for Mythic+. That will include four dungeons from the expansion. Likewise, it'll bring back four dungeons from previous expansions. You can check out the full lineup in the official WoW Dragonfly post.
For the seasonal dungeon affix, we have Thundering. That means enemies will have 5% more health. Moreover, players overcharge primal power periodically while in combat. It gives players Raszageth's unending storm's power. But, players need to use it wisely. Otherwise, they'll suffer the consequences of not discharging this power.
The rewards for Mythic+ include the Hailstorm Armoredon mount and dungeon teleports. The Thundering and the Thundering Hero are also among the rewards. The weekly cap for Valor starts at 1,500. It increases by 750 weekly.
Featured Image Credit: Blizzard.
Leave a comment