League of Legends MMO – New Details Revealed!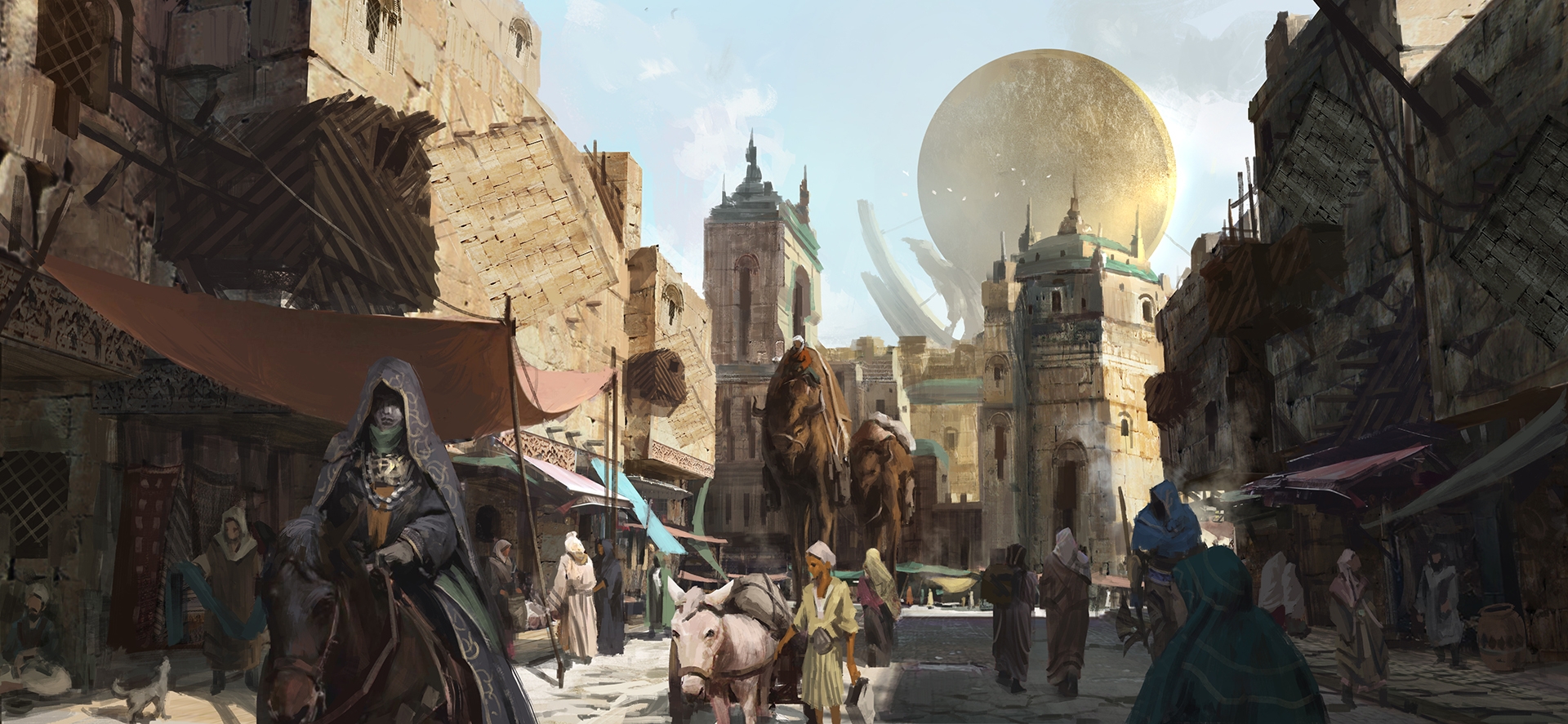 League of Legends has expanded way beyond the original MOBA. It's got a mobile game, a card game, and an entire series on Netflix. Arcane was a masterpiece in its first, second, and third acts. But, the League of Legends MMO might be its most ambitious project yet.
The League of Legends universe spans much more than the original game. Backstories, comics, and more have created rich lore. It's easily one of the biggest and most varied universes in gaming.
Yet, the MOBA doesn't do a lot with that. In fact, you can only access character backstories via the client. And, your champion will say a few things here and there. But, you'll have to go to the official website or alternate media for more.
Of course, Arcane did a lot to showcase how interesting its world can be. That said, a massive multiplayer online game would be perfect. There's a lot to cover in there. So, it could even rival World of Warcraft.
Unfortunately, the developers have been very quiet since the announcement. Other than a few Twitter replies and statements, we know little. Luckily, Kanon revealed an interesting bit of his interview with the game's director. You can watch it below:
It's just a bit from a full 2-hour interview. The entire thing hasn't been released yet. I'll make sure to cover more as soon as he releases it!
For now, let's summarize what they talked about.
Canceling the game if it's not good enough, not because of budgeting
Each city is an entire world to be discovered. (Image credit: Riot)
The main subject in the entire interview was budgeting and pricing models. It was an interesting view of the monetary side of MMO game development. Plus, it shed interesting insight into how Riot operates.
The first question was whether Greg Street (the director) was happy with the budget. In his answer, he mentioned that was one of the nice things about working with Riot. They aren't going to run out of money anytime soon.
Instead, the developer appears happy to finance according to their needs. That is, as long as the product's quality justifies it. League of Legends' success is enough to finance the company's project.
That said, it doesn't mean the project is 100% safe for release.
Sure, money isn't a reason to cancel the game. But, Street did say that "Riot will cancel the game" if it's not good enough. Naturally, that's money Riot could invest in League of Legends or Valorant. After all, both titles are already very successful.
As such, the approach here is justifying the budget. If the team can do things well, they'll get more. The opinion of testers and quality assessment is key to the game's success. At any point, the game could be canceled if it doesn't meet their standards.
For many, that could paint a grim picture. Many gamers—myself included—have been expecting the game since its announcement. Though, it's nice to see the developer's commitment to quality.
Subscription-based VS. free-to-play model in the League of Legends MMO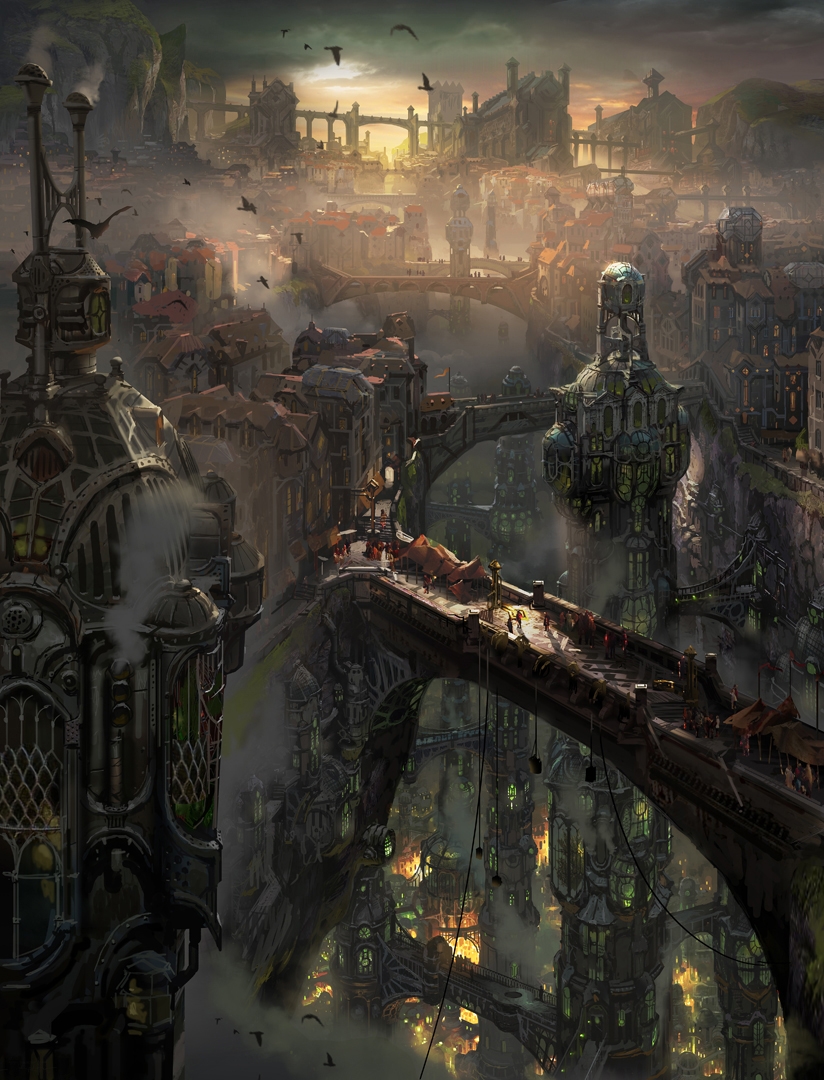 Cities like Zaun and Piltover could be a considerable budget challenge. (Image credit: Riot)
Naturally, that led to a conversation about monetization. After all, a huge game like a League of Legends MMO is expensive. Riot will need to recover its investment and profit from it.
The thing is, making an MMO game is a huge deal. It basically needs mechanics from every game genre. It also has to be online at all times. Plus, it needs regular content updates and maintenance.
That idea took the interview into talking about subscriptions. Essentially, the question was what the director thought about them. Naturally, subscriptions are commonly associated with the MMO genre. World of Warcraft proves how effective this model can be.
Now, Street didn't clarify what would be the game's approach. Both models have advantages and disadvantages. Yet, he pressed on the stressful commitment that subscriptions generate. Also, he mentioned that it was possible to finance the game with cosmetic content.
Thus, there's a big chance that the game could follow a similar business model to Riot's other games. Still, nothing was confirmed.
Thankfully, he did state that players shouldn't worry about "pay to win" features.
Other things we know about Riot's MMO so far
Other than that interview, we barely know anything about the game. We're only sure that it'll be an open-world MMO game. And, it'll likely feature Runeterra's many regions. But, there's a lot of ground to cover there.
Overall, there are 13 regions in the League of Legends universe. Each one has different locations, landmarks, and characters. You can see why it can be a huge challenge to develop.
We want to treat the champions with a lot of respect. I'm not saying you will never fight any of them, but we aren't just going to turn to them anytime we are short on boss ideas.

— Greg Street (@Ghostcrawler) September 13, 2022
Speaking of characters, that was one of the answered questions on Twitter. Someone asked whether we'd fight League of Legends characters in-game. The developer said they wouldn't use champions as a crutch. But, fighting them could be an option.
Surely, we'll meet many of the characters. It's safe to say they'll be NPCs at least. It's also likely they'll give quests to players. Other than that, it's too soon to say anything.
We are flattered and happy with the kind words about our game so far, but also want to acknowledge it's easy to talk big about our aspirations, but the proof will be when you get to playtest. (Which won't be soon.)

— Greg Street (@Ghostcrawler) January 20, 2022
Finally, we know nothing about a release date. Street has tweeted that it won't be anytime soon. So, maybe a late 2023 or 2024 playtest version will be available. Yet, we can't say for sure. Actually, the game was only announced because it would've been leaked anyway. It was still too early in development.
Featured image credit: Riot.
Leave a comment