Bethesda Games On Steam – The Bethesda.net Launcher Is Shutting Down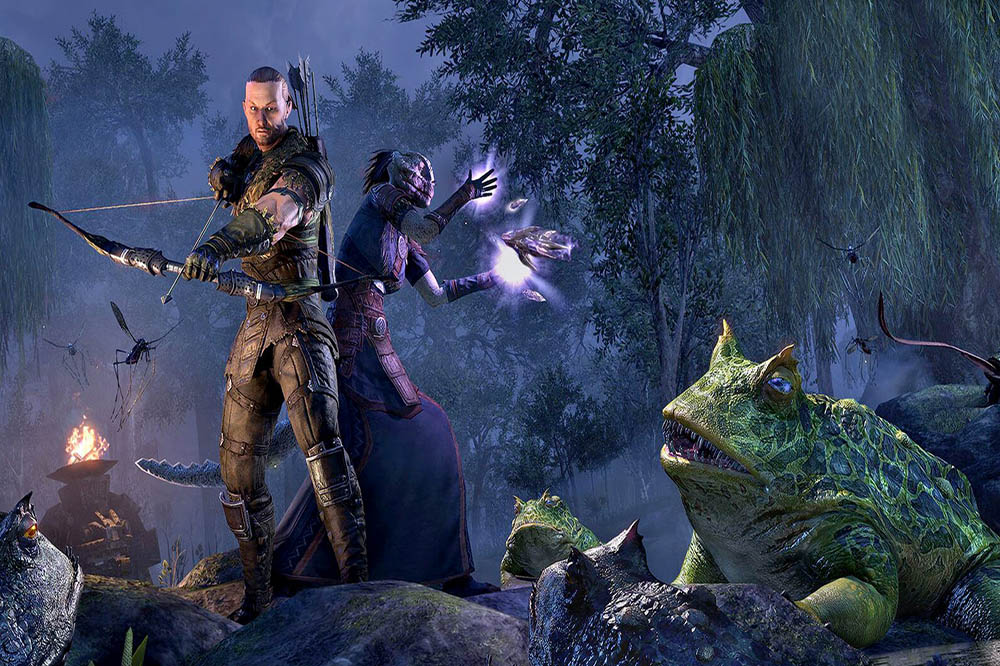 Bethesda announced that there will soon be a change to how PC players play their games. Right now, you can launch games from the publisher and developer through Bethesda.net. Soon, that space will come to a close and all games launched from this platform will head to a new space. It's not surprising given that Microsoft acquired Bethesda last year. The move to Steam and Bethesda.net shutting down means you'll need to find ways to transfer and play your Bethesda games on Steam. Here's the best way to make the process as smooth as possible.
Bethesda.net is Closing to Make Way for Bethesda Games on Steam
Image Credit: Bethesda
Bethesda announced in a blog today that they will be shutting down Bethesda.net and encouraging players to transfer Bethesda games on this launcher to Steam. Also, they'll be offering help as the launcher comes to an end this year. If you don't play games through the Bethesda.net launcher, then you're all clear. You don't need to worry about anything happening to your games. That said, Fallout 76 users on PC are likely using the launcher and will need to make a plan for the big move over to a new space.
Additionally, you won't lose your games if you use the Bethesda.net launcher. The migration to Steam will include your game library and Wallet – meaning you will not lose anything from your Bethesda.net account. Many games using the old launcher will even transfer saves automatically. For a select few yet to be announced, you'll still need to transfer saves manually. The Bethesda.net login might still be needed for some games as well, according to the company. If I was a betting man, then I'd say that's likely a reference to Fallout 76. 
I think this was bound to happen sooner than later. The concern many hold is that they don't want to lose their games. Luckily, that doesn't look like it'll be a problem.
How to Get Your Games Transferred and Avoid Losing Them
Image Credit: Bethesda
Players will continue to have access to the Bethesda.net Launcher until May. Also, you can play your games from here as well. That said, when the launcher ends, you'll need to transfer your titles to Steam. Bethesda will rollout a migration process shortly. If you have games you play through the Bethesda launcher, then you'll follow instructions to move them to Steam. We don't have that link or list yet, but when it releases, we'll share with our readers!
Virtual currency balances and game add-ons such as DLC and in-game skins will automatically transfer. Likewise, your Bethesda.net Wallet will transfer seamlessly to Steam. Bethesda notes you can't transfer these games to consoles like the Xbox or PlayStation ecosystems. As of now, Bethesda will also only allow migration to Steam. That's not great news if you've come to love other PC game launchers. All in all, this is a move many saw coming. Hopefully, this won't be a process that causes you too much stress.
Also, this is likely a sign of things to come for Bethesda. While the company plans to run independently underneath the Microsoft umbrella, the acquisition will have consequences. Overall, shutting down the Bethesda.net launcher and forcing a transfer of Bethesda games to Steam isn't a Microsoft decision. This was coming for a long time, and many will hopefully find it to be helpful to their library management of PC games.
Featured Image Credit: Bethesda
Taylor is the Gaming Editor of Comic Years and a lifelong fan of video games. He holds two degrees in Political Communication and wrote a Master's Thesis on resistance movements, race, and the exploitation of college athletes. His wife and two Toy Australian Sheppards keep him sane.
Leave a comment