Pokemon Scarlet Leak New Info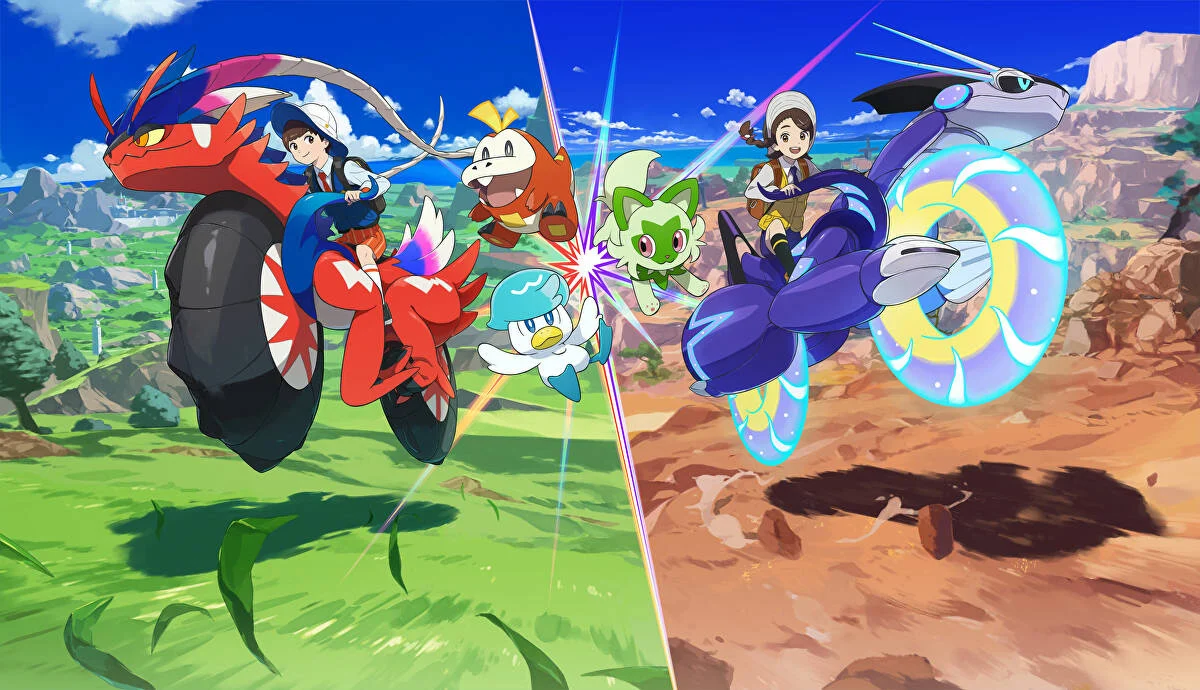 There have been some more developments in Pokémon Scarlet and Violet. Earlier this year, Nintendo and Pokémon studio Game Freak announced that they'd be releasing a new Pokémon Game. Naturally, this game is coming on the current game console, the Nintendo Switch. Aside from this original announcement, we haven't heard much about either game. However, a new Pokemon Scarlet leak has suggested that this game will be pretty expansive.
According to this Pokemon Scarlet leak, both Pokémon Scarlet and Violet will feature a pretty large collection of the new creatures. Namely, it'll be around 105 new species! This will be on top of some returning creatures to the franchise, although we're not sure which ones are coming back. If this rumor is true, then it's the first time we've got so many new Pokémon since Nintendo released Pokémon Black and White. This game holds the title of having the most Pokémon to collect to this date, with a whopping 156. However, this Pokemon Scarlet leak suggests that the new game might beat this record. We'd be surprised if Nintendo didn't include at least 50 returning Pokémon in the game. Fans could easily play with these, alongside the allegedly 105 new ones that are coming.
Additionally, this would be a marked change from Pokémon Legends: Arceus. Nintendo released the game earlier this year and disappointedly featured only seven new Pokémon and seventeen forms. So, bringing so many new ones in this latest entry would be a welcome refresh for the franchise. However, that's not it for the rumor, as the leaker revealed some more interesting alleged features below. Of course, none of it is confirmed now, so you should take it with a pinch of salt.
Pokemon Scarlet Leak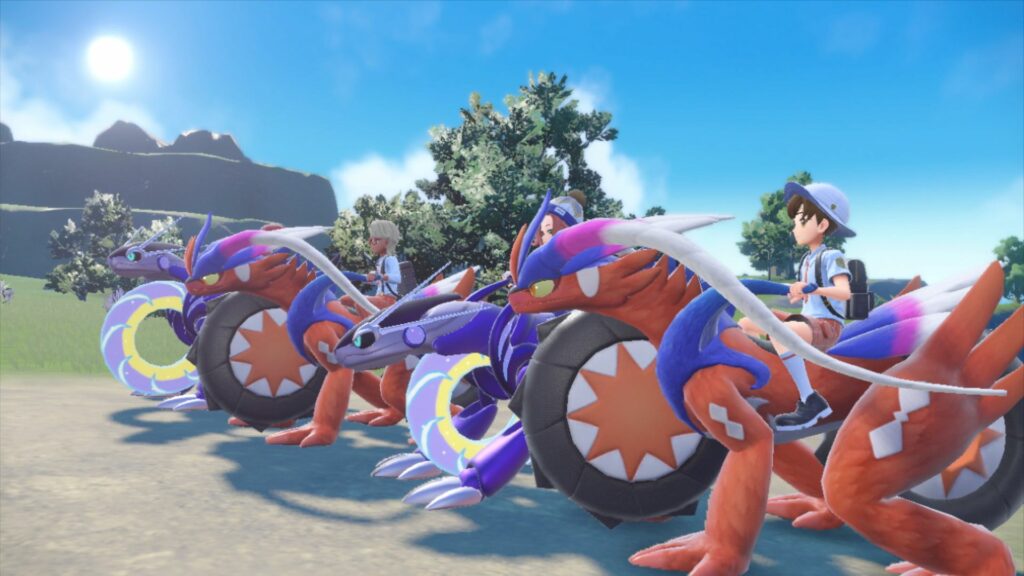 Image: Nintendo/Game Freak
According to this Pokemon Scarlet leak, the game will only have five evolution paths. Each of these will have approximately three stages to them. However, the leaker also mentioned that the evolutionary trees for the 105 Pokémon are incomplete, so some things may change. Also, this new Pokémon count doesn't include the three new starter creatures for the game. These three starters are Fuecoco, Quaxly, and Sprigatito.
On top of this, the leaker also suggested that some of the older Pokémon will get new evolutions in this game. Supposedly, some of the monsters will be able to travel in time, creating a "paradox" evolutionary version. It's not clear how this will affect the open-world area of Paldea in the game, but we're sure it'll be exciting! According to other rumors, the game will also include alternate versions of Pokémon that already exists in the game's canon. For example, Cherubi will supposedly have a different version in the game. There are also supposed to be "Regional Fake" versions of these, which change the elemental type of existing Pokémon.
However, all of these are just Pokemon Scarlet leaks at the moment. The original person who leaked this information, Centro Leaks, has been right in the past. They correctly mentioned some of the Generation Nine features before launching. Additionally, they also leaked the starter Pokémon from Scarlet and Violet, and one of the Gym Leaders before the news officially came out. Although they were right these times, it's still possible that they could be wrong about this news.
Violet and Scarlet News
Image: Nintendo/Game Freak
On the official side of things, we do know about some aspects of the game that haven't been revealed in a Pokemon Scarlet leak. One of these includes the new Pokémon Lechonk, as well as Fidough. There are also the new Legendary Pokémon, Miraidon and Koraidon. Once fans have caught these two, they can ride through Paldea on their backs as they transform in different ways. It sounds like exciting stuff!
If that wasn't enough, we know there'll be a new feature in the game, Terastallizing. This will play a similar role to Mega Evolutions and Gigantimaxing from previous entries. Fans can use this feature to create crystal versions of their Pokémon during a battle. These new ones will be strong than the previous forms.
Clearly, a lot is coming with these new games, and this latest Pokemon Scarlet leak is adding more fuel to the fire. Nintendo is dropping the game on November 18th this year, exclusively for Nintendo Switch.
What are your thoughts? Are you excited to see all of these new Pokémon? Do you believe this rumor? Let us know below!
Hi! I'm Arvyn, and I'm an English teacher from the UK. I've been teaching English online for over 4 years to students from all across the world and all ages. Outside of work, I'm a huge fan of reading, video games, and playing with my adorable kitties. See ya!
Leave a comment