First Star Rank Tips for Pokémon Legends: Arceus
Pokémon Legends: Arceus is out now and fans are loving it. Some are voicing criticisms, but many more are saying positive things. In my eyes, this is the best progression in the Pokémon formula we've seen in over a decade. That said, the usual formula isn't here in the ways you're likely used to. For example, the new Star Rank system is how you gauge your progress as a trainer. If you're looking for some first Star Rank tips in Pokémon Legends: Arceus, then let's explore how to start strong in the new progression system. Let's talk about trainer tips and more!
First Star Rank Tips for Starting
Pokémon Legends: Arceus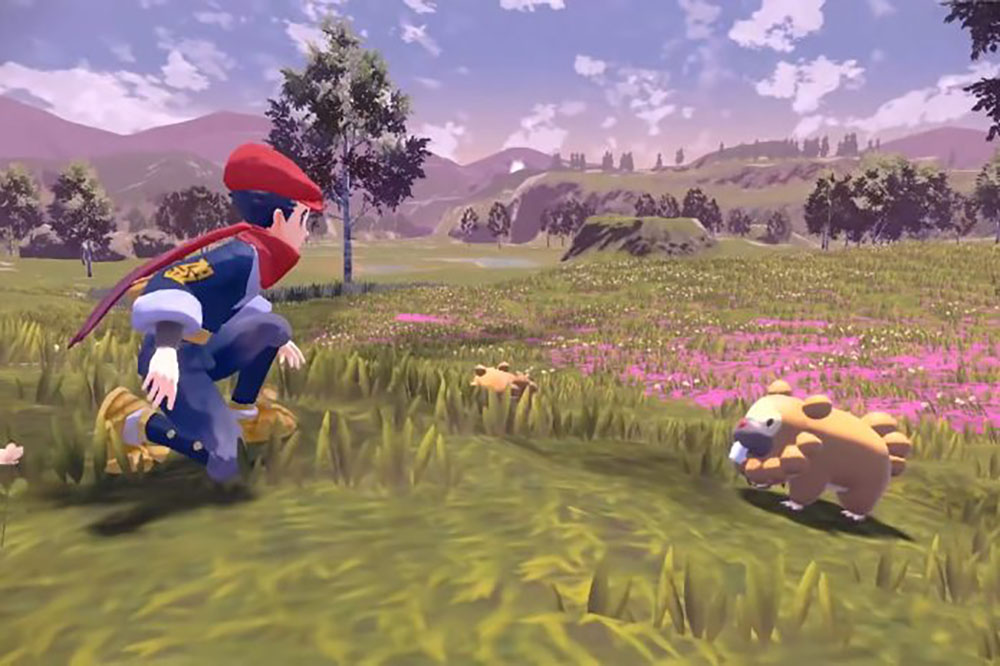 Image Credit: Nintendo
If you're getting started in Pokémon Legend: Arceus, then you'll be introduced to a new progression system called the Star Rank – here are some tips. 
Firstly, you earn points by completing tasks in your Pokédex. These tasks are very repetitive but help you get a feel for the game. They teach you valuable skills you'll use during the duration of the campaign. If you're not sure where to start, then here's what I'd suggest. 
When it comes to the beginning of your journey, recommendations point to starting with Bidoof and Starly tasks. That's a great place to start to bulk up your way to First Star. I think Bidoof is the easiest because you won't see many run away from you. Even if you don't use that much stealth, you'll be able to get these tasks done quickly. Starly does have a tendency to run away if you spook them. 
Likewise, it might seem gratuitous, but knock out the simple tasks first. Catching the same Pokémon 12 times might seem like a buzzkill to your experience. Sure, it's not the most fun activity but it's the easiest. A similar task that takes little effort to complete is sneak captures. If you utilize the long grass, then you can get these tasks done in a heartbeat. When you start to get a little bored with this, venture out and see what's around your first area. 
When you venture around, you'll find resources to craft Pokéballs which are essential for these tasks. Make plenty of potions as well to tackle those "defeat" tasks as well. These tips for tackling Starly and Bidoof tasks ensure you're well on your way to a First Star rank in Pokémon Legends: Arceus. 
Ways to Maximize Your Fun Early in the Game
Image Credit: Nintendo
First Rank isn't all that hard to reach in Pokémon Legends: Arceus. That said, it does look like a bit of a tutorial instead of a legitimate early game experience. Overall, this is a much better option than the typical tutorial style of games like Pokémon Sword and Shield or even Brilliant Diamond and Shining Pearl. 
Arceus isn't the traditional gym experience. If you like new challenges, then this game delivers on that. Much like Breath of the Wild, Legends: Arceus invites players to explore the world as they see fit. That means you're going to create a lot of the moments you'll consider fun on your own. The grand story behind the game guides you, but take these early hours in the game to really decide how you want to play. I find that not stressing too much about the tasks and just exploring feels most natural to me. 
Check out Pokémon Legends: Arceus available now on Nintendo Switch. If you have questions about the game, then let us know in the comments. We'll be covering more tips and tricks, as well as a full review, in the near future! 
Thanks for reading Comic Years for all things gaming, comics, and pop culture. 
Featured Image Credit: Nintendo
Taylor is the Gaming Editor of Comic Years and a lifelong fan of video games. He holds two degrees in Political Communication and wrote a Master's Thesis on resistance movements, race, and the exploitation of college athletes. His wife and two Toy Australian Sheppards keep him sane.
Leave a comment