Next Silent Hill Game – Moving on From Past Games
Fans of the Silent Hill video game series have been out of luck for quite a while now. Previously, Konami released the last mainline entry to the series in 2012. This was called Downpour and was available only on Xbox 360 and PS3. Since then, it's been complete silence on the next Silent Hill game front – until relatively recently. Earlier this month, Konami announced a remake of Silent Hill 2 was coming for PS5 and PC. If that wasn't enough, they also revealed a new entry to the series called Silent Hill f. Naturally, this sent fans into a whirl of excitement, as they will get their first new Silent Hill game in over a decade!
The franchise is one of the most famous survival horror titles. Naturally, the love for the series was also reflected in the sales, with many early entries selling huge numbers. However, later in the 2000s, the Silent Hill franchise met poor sales and more critical reviews. It soon became clear that Konami needed to switch up the series entirely if they wanted the franchise to continue. One of these greatest change-ups came in the form of P.T., a playable teaser of Silent Hills.
In 2014, Konami released the teaser for the next Silent Hill game, which would star Norman Reedus. Additionally, Hideo Kojima and Guillermo del Toro would collaborate on writing and directing the project. When they first dropped the teaser, fans were in love with its mysterious nature. Sadly, in 2015, Kojima abruptly left Konami, leaving Silent Hills and the franchise in doubt. With Konami releasing a new game in the future, can the franchise escape P.T's legacy?
P.T. Gameplay Demo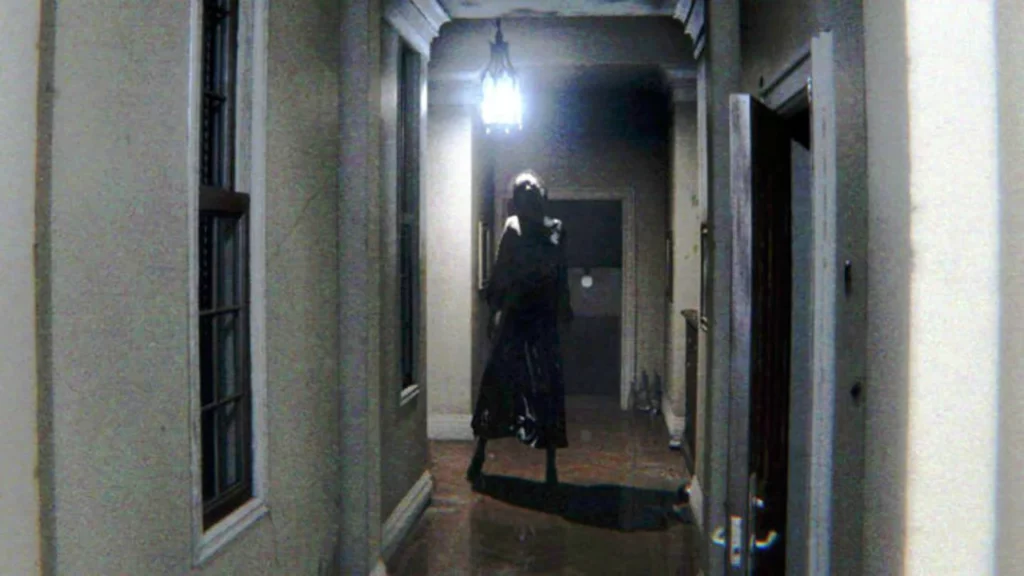 Image: Konami
Naturally, many fans are wondering how much P.T. has influenced the next Silent Hill game. Since Konami dropped the playable teaser, we don't know if it would've formed an essential element of Silent Hills. Perhaps it would've been part of the main storyline or just a hint of what was to come. Even so, not many game studios were willing to deal with the themes of P.T. Even beyond this, the gameplay was far more unique compared to any other survival horror titles at the time. Sadly, Konami removed the demo from the PlayStation Store. They even prevented fans from playing it on the PS5! Following Konami's cancellation, fans created a Change.org petition to release the game or make P.T. available again. Unfortunately, both of these attempts were unsuccessful, but P.T's legacy in this genre remains.
Even though Silent Hills won't be the next game, fans still insist on finding out more about the game. Over the years, they have discovered new details about the game's production and intended mechanics. Naturally, it wouldn't be right to compare Silent Hill f to a cancelled title. However, it's important to remember how this game will shape fans' expectations of the new game.
Of course, there are some important things to remember with the next title. Namely, neither del Toro nor Kojima are confirmed to be anywhere near this game's production. And rightly so! It would be wrong for Konami to use P.T's success to make the next Silent Hill game. Instead, Ryukishi07 will write the title, and Motoi Okamoto will produce it. Additionally, Kera will design the characters, with game studio NeoBards handling development. It's a fresh start for the franchise – and rightly so!
Next Silent Hill Game Release Date
Image: Silent Hill Wikia
Sadly, apart from these credits, we know little about the next Silent Hill game. Konami revealed that the game will occur in Japan's Shōwa era, between 1926 and 1989. This isn't something the franchise has handled before. But it's refreshing to know that they're trying something different. Going down a new avenue for the franchise can only be a good thing and will stop it from appearing stale.
Additionally, there are plenty of other survival horror titles now. The Silent Hill franchise can compete with these titles by providing a new game style. Perhaps it'll become one of the defining games of the genre once again.
Aside from the new game, Konami also revealed they're working on a remake of Silent Hill 2. If that wasn't enough, two spin-offs of the series are in the works and a sequel to the first film adaptation. These are Ascension and Townfall. Sadly, release dates on any of the upcoming titles are unknown. However, it's clear that Konami has big plans for the franchise, and we can't wait to see them.
Hi! I'm Arvyn, and I'm an English teacher from the UK. I've been teaching English online for over 4 years to students from all across the world and all ages. Outside of work, I'm a huge fan of reading, video games, and playing with my adorable kitties. See ya!
Leave a comment