New Halo Project Likely Via Job Posting on Microsoft's Website
A new Halo project is on the way and we know what it's going to be. Halo Infinite is reason enough to feel incredibly excited as a Halo fan. Imagine the excitement when another project seemingly popped up from nowhere. According to a 343 Industries job posting, a new Halo project is near development stages. Let's talk facts and speculate a bit because that's always a good time.
What We Know about the Untitled New Halo Project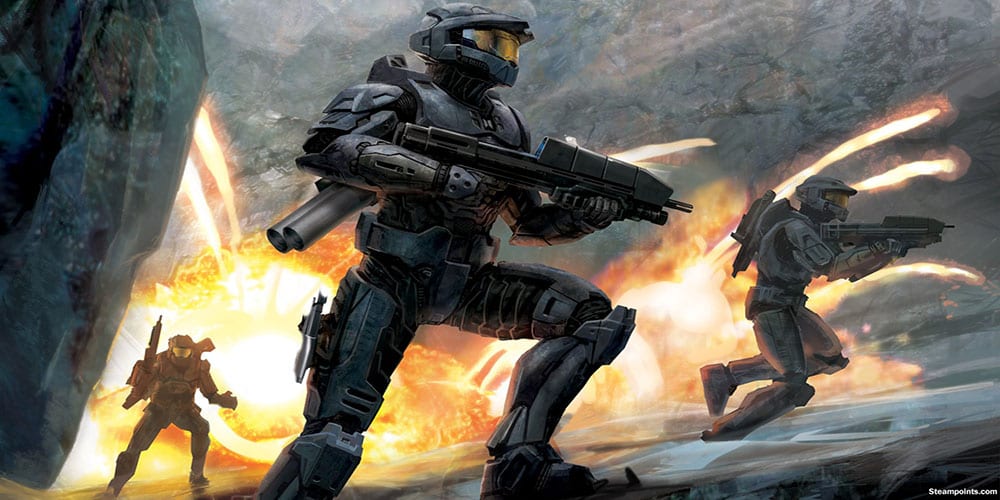 Image Credit: Microsoft/343 Industries
When I first saw the job listing on Microsoft's website, I sort of laughed. How do you have a title coming out this winter and still need a Senior Producer? Then, I read a bit more closely. Here's the important line: "343 Industries is looking for a Senior Producer to work with our Core Services team to help develop a new project in the Halo universe." That last part almost went right past me. A title inside the Halo universe means another title is coming. That's on top of this holiday's highly anticipated Halo Infinite. Rejoice, Master Chief fanatics.
A spin-off title isn't unheard of in the history of the Halo series. The Halo Wars series has two entries, both of which are quite good. Overall, it's surprising to see Halo so present in the news right now. In terms of upcoming projects, one other work is confirmed: a Halo TV show on Showtime. Not to mention, Halo fans just ran a very successful COVID-19 charity fundraiser. Over $430,000 from the community went towards PPE and other needed funds to combat the pandemic. Lastly, PC gamers finally got their hands on Halo: Combat Evolved Anniversary after years of waiting. In other words, it's an incredible time to be a fan of this iconic series.
What Might 343 Industries Be Cooking Up?
Image Credit: Microsoft/343 Industries
A new Halo project at this stage is almost certainly not another mainline game. I also doubt we'll see Halo Wars 2. Something tells me that those games might get upgraded for Xbox Series X, but a new entry seems unlikely given its moderate popularity. So, my best guess would likely fall under one of two routes 343 Industries could go.
A Spin-off FPS Within the Halo Universe
I think if I had to put money on the project being something, it'd be a spin-off first-person shooter. Not unlike ODST or Reach, this game would not feature Master Chief. If they could come up with a 10-12 hour campaign within the Halo universe that is enjoyable, fans will buy it without question. I would love to see them explore something like an iconic piece of lore. Honestly, some Covenant action would be incredible. Or, if they really wanted to, they could dive deep back into history and explore the events before Master Chief. It's likely going to be something like this, but there's another possible option. Unfortunately, it's a lot less fun.
Could We See a New Halo Project be a Battle Royale ?
Honestly, I don't see 343 Industries doing a Halo battle royale. It's worked out well for Call of Duty Warzone, but the Halo games are much more of a confined product. Plus, the multiplayer community for Halo is serious about their matchmaking and game modes. There is a very particular audience for Halo games and especially their online game modes. There are not a ton of casual Halo gamers in my experience. A battle royale would likely end up wasted on the audience these games target.
Drop any predictions or hopes you have for the new Halo project in the comments! Thanks for reading Comic Years for all things gaming, comics, and pop culture!
Looking for a job as a Game Developer? You can find it on Jooble
Featured Image: Microsoft
Taylor is the Gaming Editor of Comic Years and a lifelong fan of video games. He holds two degrees in Political Communication and wrote a Master's Thesis on resistance movements, race, and the exploitation of college athletes. His wife and two Toy Australian Sheppards keep him sane.
Leave a comment