New Assassin's Creed Rumors Point to Scandinavian Vikings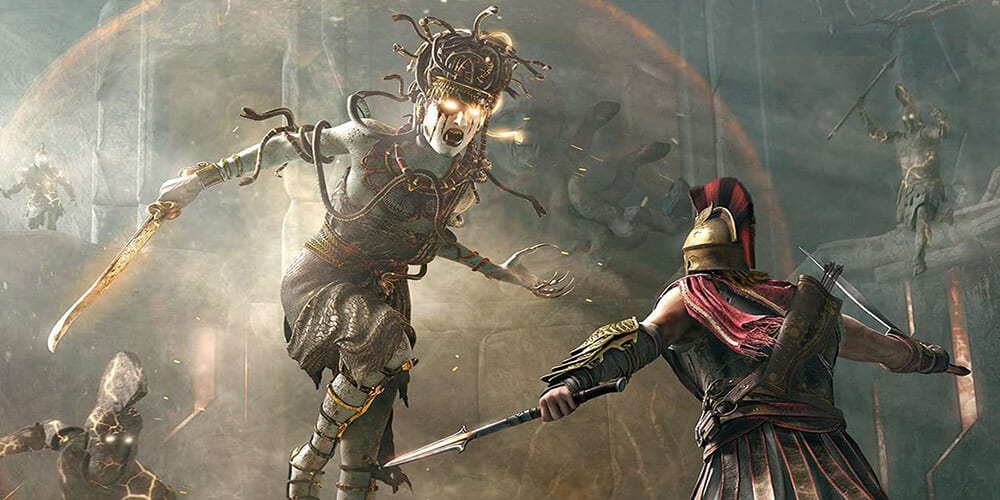 In all honesty, the attention to detail in the Assassin's Creed series is unreal. The historical research and design that goes into the series make it worth playing on its own. Then, you consider how fun these games are, and you have a recipe for success. The newer Assassin's Creed games like Odyssey and Origins pushed the Ubisoft series to new heights. Now, some new Assassin's Creed rumors point to a brand new adventure in the Scandinavian wilderness.
Scandinavian Adventures On the Way According to New Assassin's Creed Rumors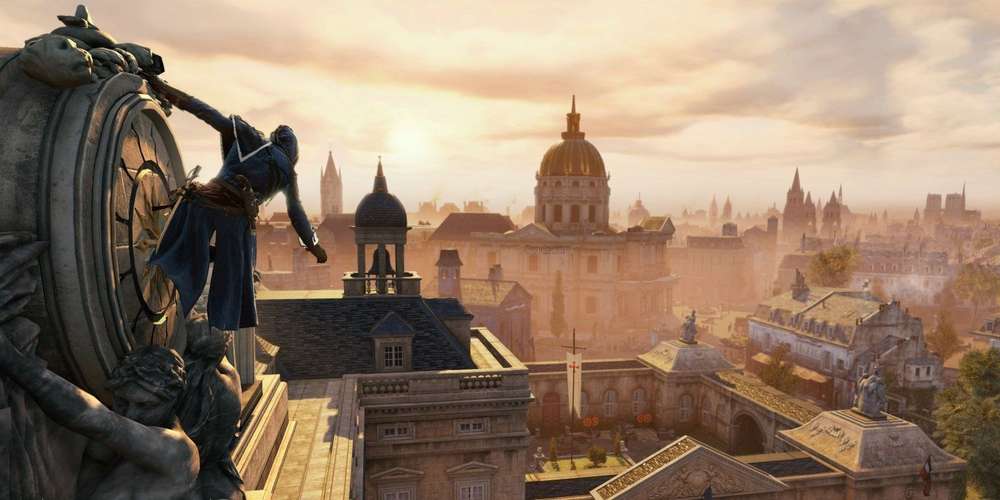 Image Credit: Ubisoft
The best part of the Assassin's Creed series is that it satisfies two passions of mine: history and great games. The former is one of the pinnacles of the series. Yes, there are certainly some adaptations of fact in these games. For example, many of the interpolations of real-world figures and the characters in these games are not real. Still, the latter certainly was up for debate in the early 2010s. Poor releases like Unity and Brotherhood put the series in jeopardy. It is worth mentioning that Unity is one of those games worth a second chance, and Ubisoft fixed a lot of what was wrong with that period of releases. Most notably, the annual series went to an every-other-year release schedule. The extra time makes these games that much sweeter and smoother.
With the series on a hot streak, where does the Assassin's Creed team go next? According to new Assassin's Creed rumors, the next adventure is going to feature Scandanavian vikings. Here's what we know. As of now, these are only rumors, but there's some confidence in the gaming journalism industry that these are going to end up being very real.
What We Know About Ubisoft's Next Historical Adventure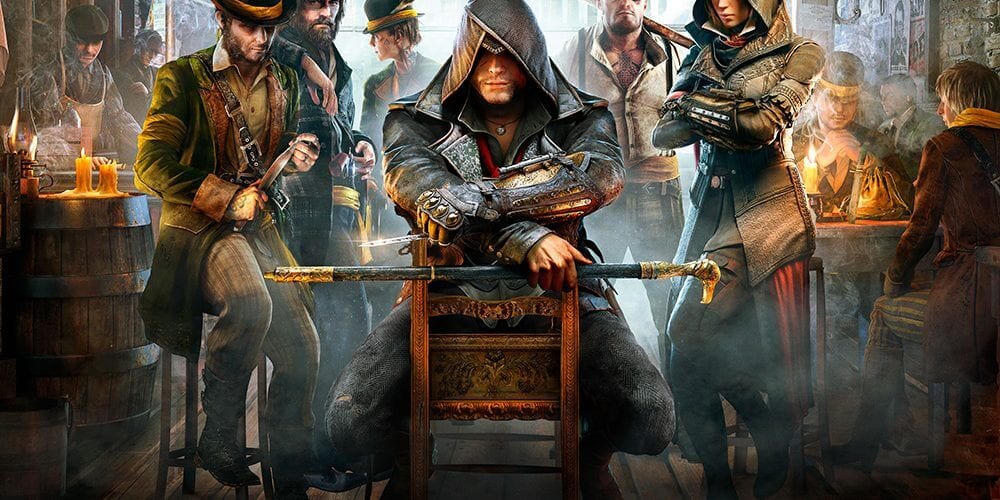 Image Credit: Ubisoft
The info we have via Twitter user @J0nothan apparently comes from an inside source. As with most rumors, there's no surefire way to assure these are true. But, as far as rumors go, these seem highly credible. Most of my fellow gaming journalists think so too. In short, here's what we can assume is coming in the 2020 Assassin's Creed game.
Firstly, the game isn't going to be called Kingdom or Ragnarok, like some might assume. There' no concrete name yet known, but the game will feature Scandinavia amongst other area locations. Many territories should lead to a sort of conquest-style campaign. Past weapons that made the series famous like the hidden blade and shield are expected to return. I'm looking forward to finding out how they work that technology into a viking story. Plus, we know the main character is intended to be a woman, even though an option to play as a man will be available. Funny enough, we know the main character's name won't be Jora, but we don't know what it will be. 
Gameplay Changes Coming to the New
Assassin's Creed?
The rumors point to the game featuring more RPG elements, although it doesn't specify which types. My best guess would be a move to some sort of class system or extended skill tree. There are also expected to be a lot of supernatural content related to the First Civilization. These might require some refreshing if you don't remember the concept of these humanoids. Essentially, before homo sapiens roamed Earth, a highly technical species called the First Civilization ruled the planet. After war and enslavement, these people went extinct and findings about these people are now classified by Abstergo Industries. Some more on this interesting world-building concept would be amazing.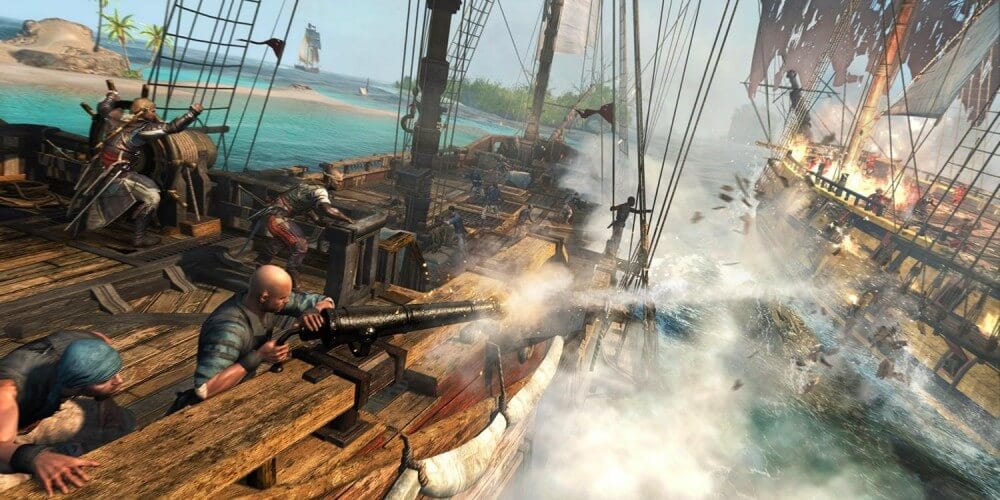 Image Credit: Ubisoft
The game is also not going to feature co-op, and despite COVID-19 impacts, should still arrive at the end of the year. My guess is dual versions for Xbox One and PS4 as well as their next-gen counterparts will release. Lastly, the leaks explain that an official reveal is coming later this month or early in May.
Could a Delay Occur Due to Coronavirus?
Even though the leaks say that no delay is coming, one has to wonder if COVID-19 could delay the development process. Even if we return to offices and exit shelter-at-home regulations by May, that doesn't leave much time to finish this title. I guess we'll have to see how far along the game is and whether it's still on track for a late 2020 release.
Are you excited by these new Assassin's Creed rumors circulating online? Let us know what you think in the comments! Thanks for reading Comic Years for the latest in gaming, comics, and pop culture!
Featured Image Credit: Ubisoft
Taylor is the Gaming Editor of Comic Years and a lifelong fan of video games. He holds two degrees in Political Communication and wrote a Master's Thesis on resistance movements, race, and the exploitation of college athletes. His wife and two Toy Australian Sheppards keep him sane.
Leave a comment