New Apple Headset VR Games And Rumors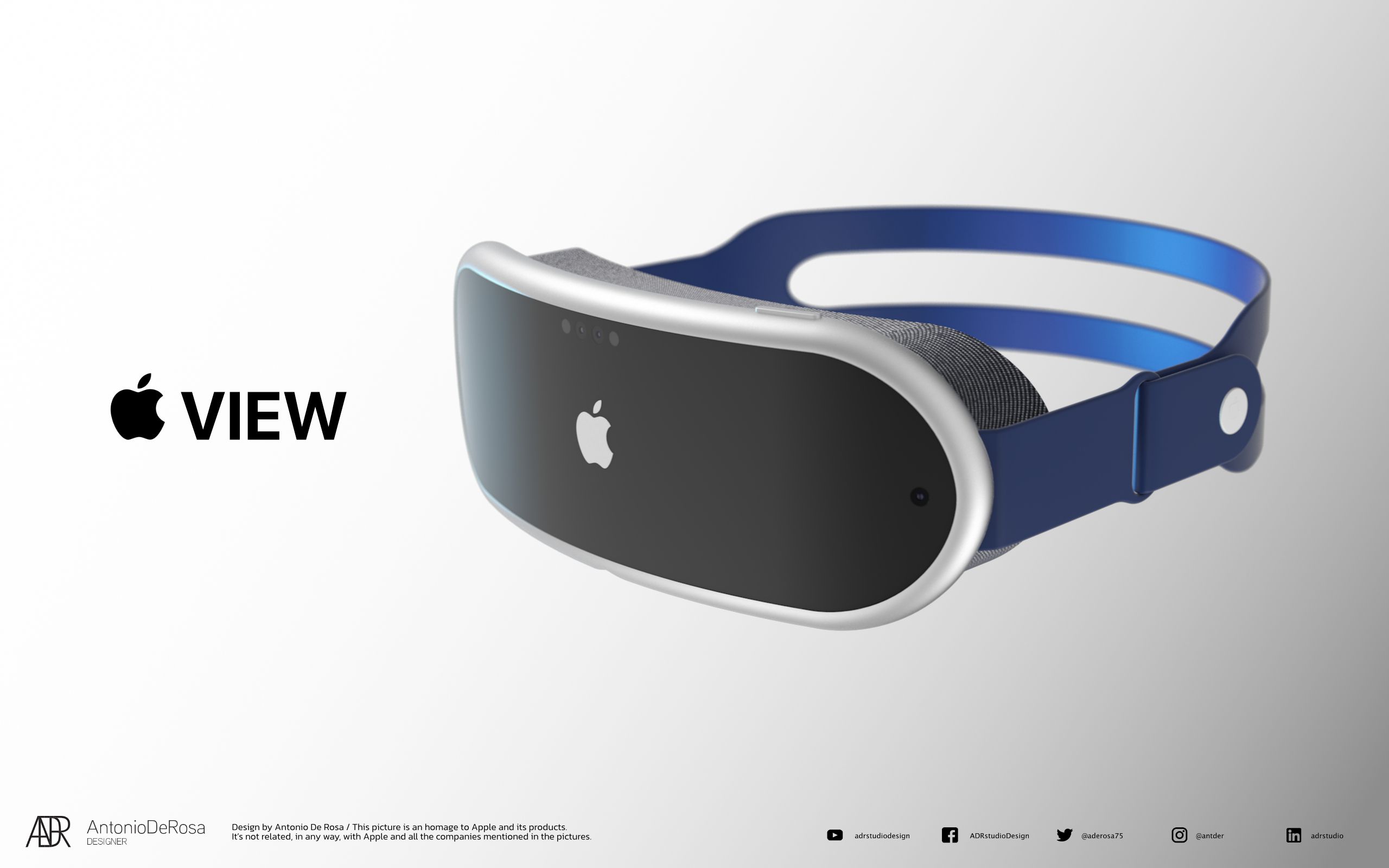 Apple's had a pretty amazing past few years. They released the iPhone 14 and a new range of iPads, amongst many things. But now, it seems that they're stepping into an entirely new market. It's all about those juicy new Apple headset VR games. Oh, you heard right! We've got some seriously tantalizing tidbits to dig into.
Let's kick things off with a biggie – Apple's WWDC event on June 5th. Traditionally, this bash is where Apple unveils its latest software delights and maybe, just maybe, some new hardware. So, could we finally catch a glimpse of that rumored VR/AR headset? We're betting on it!
Now, onto the tasty stuff. We've got industry heavyweights like Hello Games and Sean Murray (you know, the masterminds behind No Man's Sky) throwing around Apple emojis on Twitter. It's cryptic, it's cheeky, and we're here for it!
Next up, UploadVR – an AR/VR outlet that's just as psyched as we are. They've also been invited to WWDC, a first for them. Intriguing, right? So, what could this mean for those speculated Apple headset VR games? Well, we're about to find out!
Also, on the tweet spree, we've got Jaroslav Beck from Beat Saber hinting at some popcorn-worthy news on June 5th. You might think that's just a coincidence, but we think it's more than that!
But there's still more info out there!! Check out Apple's own WWDC key art. We're looking at the iconic Apple Park rainbow but with a Pancake Lens twist, typically used in, you guessed it, VR/AR headsets! You can see the pictures below.
And the cherry on top? Eager fans spotted none other than Hideo Kojima at Apple Park just weeks ago. Could this mean a strand-type game debut in VR/AR? Maybe, maybe not.
What are the Apple headset VR games?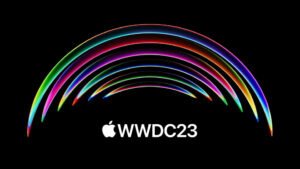 Image: Apple
Either way, these rumors are enough to set our minds racing about potential Apple headset VR games.
Bear in mind, though, Kojima's own words. He confessed to a bit of VR-induced queasiness and a suspended VR game project. Yet, he acknowledged VR's evolving potential. So, could this indicate a role with this rumored Apple AR/VR headset? We're holding our breath!
Remember Tim Cook's Japan visit a while back? Yep, he dropped by Kojima's studio. Is that a hint or what? It's hard to take that visit as anything but a potential meeting to discuss how to get video games up and running on the Apple AR/VR headset.
Lastly, let's not forget No Man's Sky, announced at last year's WWDC for Mac but yet to be released. Could we see it among the Apple headset VR games?
In a nutshell, we're on the edge of our seats here! With the rumors, the tweets, and the sheer excitement surrounding the new Apple headset VR games, it's hard not to get caught up in the hype. So, let's circle June 5th on our calendars, folks! Will it be the day of the big reveal? We're keeping our fingers crossed and our VR goggles at the ready!
Hi! I'm Arvyn, and I'm an English teacher from the UK. I've been teaching English online for over 4 years to students from all across the world and all ages. Outside of work, I'm a huge fan of reading, video games, and playing with my adorable kitties. See ya!
Leave a comment