Moving Out Review – A Fun Way To Bond And Rage With Friends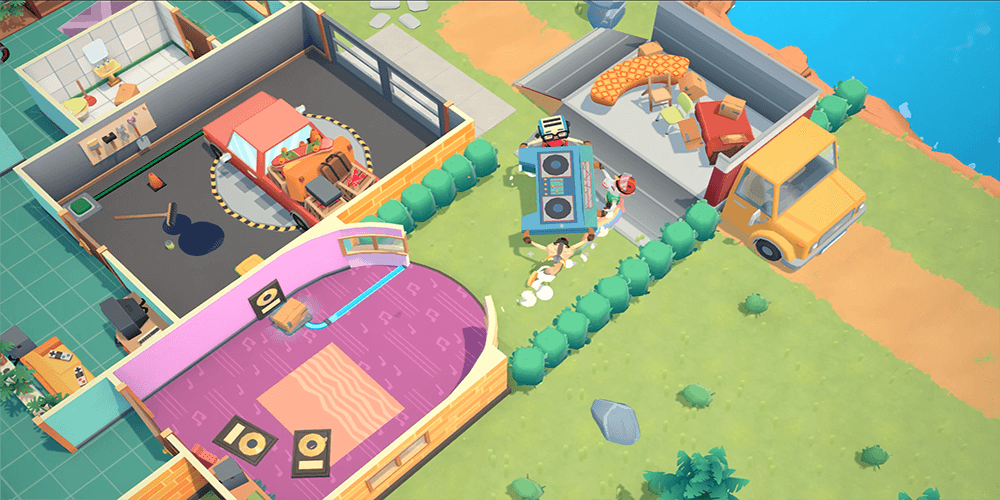 I don't know many people who enjoy moving. Some would say taking a widely disliked task and making it into a game would be crazy. Well, we now have Moving Out, a game that makes the process fun, cooperative, and surprisingly insane. The best part of this new game from SMG Studio is that all the things you wish you could do during moving are up for grabs. Throw things, hit stuff, break windows: it's all on the table. You even get to do it with some incredibly funny characters and teaming up with friends is encouraged. Here's my Moving Out review on a game I desperately needed at this time. 
Moving Out
Review – Cooperative Insanity Done Right
Image Credit: Team17 Digital
Moving Out sets the tone for its wacky and wild gameplay right away. From the get-go, you watch a retro-style training video to get the controls down. It's full of pretty funny dialogue, you get to pick from fun characters, and the gameplay is easy to pick up. By working as a new employee of Smooth Move, your job is to get people's things out of their old house and onto the truck. Simple, right? Well, you have the go-ahead to break everything in the house, toss all belongings in the truck, and beat down anything in your path.
Right away, I started having some fun with the game's mechanics. Moving something as simple as a vase by jumping through a glass window and hurling it onto the truck is entertaining. Beating down turtles trying to steal the stuff is a ton of fun. Keeping an eye on the clock to earn a gold ranking on the job? A bit more stressful than I'd like to admit. This game is the perfect sort of arcade party experience because it has two key components. Firstly, the gameplay is easy to learn. Secondly, you have to get wildly creative to make the best time rankings.
The Rage We All Know Too Well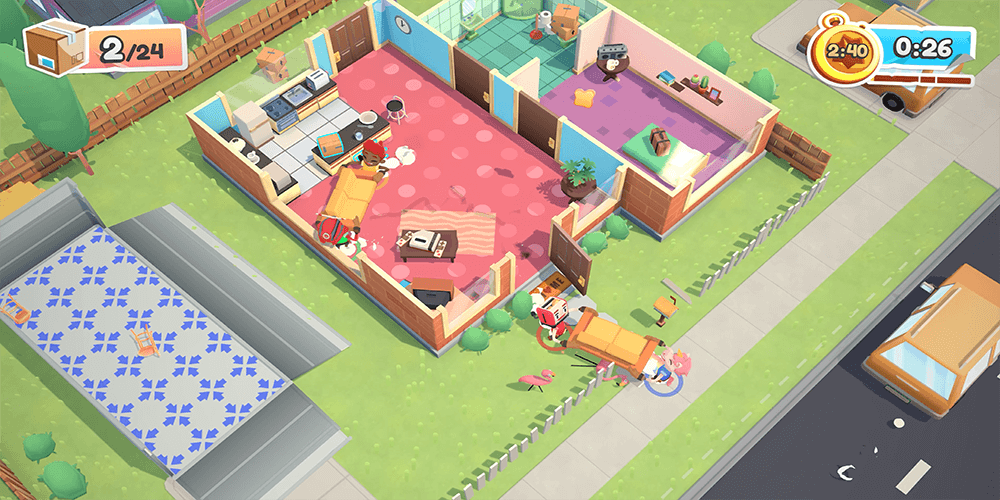 Image Credit: Team17 Digital
Name any party game, and you know it's bound to get tempers flaring. I was surprised at how worked up I got while writing my Moving Out review. Honestly, it was the most fun sense of frustration I've felt in a while. Usually, moving is a day full of stress, bickering, and more stress. In Moving Out, you get all of that and more by teaming up with friends. Co-op is extremely smooth and offers a lot of fun moments. Like any party game, you can play this title alone. That said, it doesn't match the intensity of screaming at friends to pick up the pace while you're launching televisions from the backyard. Total hypothetical, of course.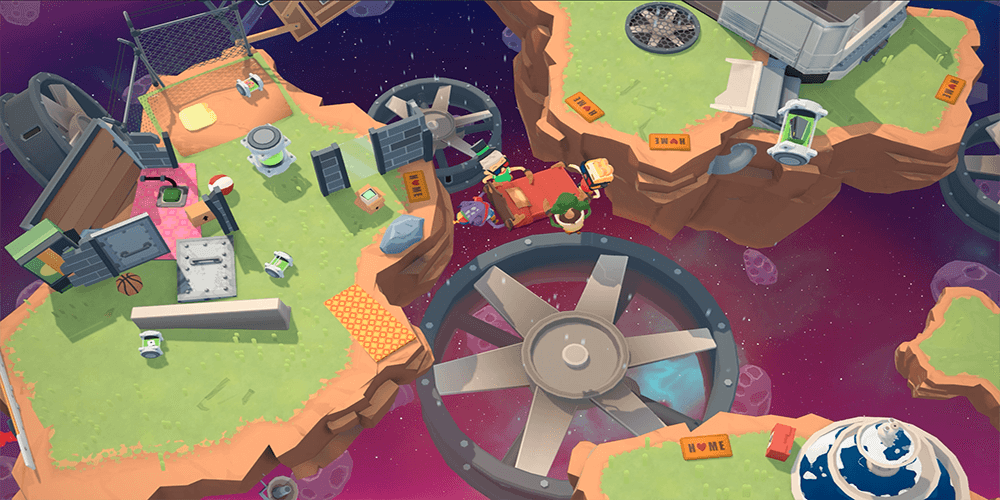 Image Credit: Team17 Digital
Better yet, varying levels like moving farm animals into a truck bring a new level of chaos. Who knew pigs and chickens wouldn't stay put? That means a whole lot of running around and freaking out but in a fun and enjoyable way. When a level didn't go my way, I couldn't leave it alone. I kept redoing the course over and over until I hit gold. 
Moving Out
Review Rating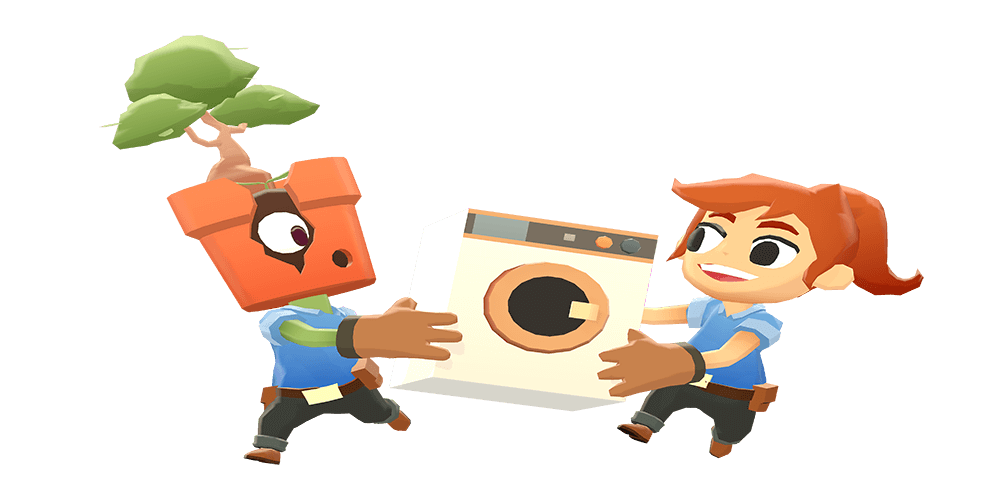 Image Credit: Team17 Digital
I rate my game reviews on a scale of 1-10; Moving Out is a strong 9. The game's insanity naturally plays out whether solo or working with friends. The easy to pick up controls are a breeze to learn, but you have to get creative to succeed. Bronze medals on levels are easy, but gold is really a hefty task. All in all, I think this is exactly the sort of game you need to have when stuck at home with your social distancing squad. I'm having a blast working for better times, and I don't see myself putting this one down any time soon!
Moving Out is available for the Nintendo Switch (where you can also play the Mario remasters), which is how I played the game. The game is also available for Xbox One, PS4, and PC. Moving Out was developed by SMG Studio and DevM Games, and published by Team17.
A digital copy for Moving Out was provided by Team17 for the purposes of this review.
Thanks for reading Comic Years for all things gaming, comics, and pop culture! 
Featured Image Credit: Team17 Digital
Taylor is the Gaming Editor of Comic Years and a lifelong fan of video games. He holds two degrees in Political Communication and wrote a Master's Thesis on resistance movements, race, and the exploitation of college athletes. His wife and two Toy Australian Sheppards keep him sane.
Leave a comment